20 Sep 2016

The joy of cooking – healthy!

by Don Bingham

In today's busy lifestyles, it takes a little effort, planning and discipline to cook healthy, but the rewards demand no defense.


So often our healthy cooking takes us through the nearest drive-thru for comfort and convenience. If I may "chase a rabbit" for a second, we are not raising the next generation of children to even desire spending time in the kitchen or preparing for a healthier lifestyle. Not all of our children and grandchildren will make "Chopped" status, but we need to continue the battle for culinary excellence! (Of course, I have personal experience here, as just prior to writing this article I stopped at a local fast food on my way to work.)

Presented here are some favorites that tantalize the taste buds, are a joy to eat, not too demanding for ingredients and can be prepared with a small amount of effort. The recipes are newer ones in the marketplace and show up in collections from established and recognizable sources in the food industry. They are adaptable in many ways to your personal needs and the flavors of your family preferences. They can be modified to gluten-free as well as for those watching carbs and calories, but they still hold on to satisfying flavor and texture! Enjoy!

Tomato Pie

1 cup part-skim ricotta cheese
4 oz. part-skim mozzarella cheese, shredded
2 cloves garlic, pressed
1/4 teaspoon finely chopped fresh basil
2 tablespoons finely chopped fresh parsley
Salt
Ground black pepper
1 lb. pizza dough, room temperature
1 pint multicolored cherry tomatoes, halved
8 oz. tomatoes cored and thinly sliced
2 tablespoons extra virgin olive oil

Preheat oven to 425 degrees. Spray 13-by-9-inch rimmed baking sheet with nonstick cooking spray. In a medium bowl, combine ricotta, mozzarella, garlic, basil, parsley and 1/4 teaspoon each of salt and ground black pepper.


Press and stretch dough into prepared pan. Spread ricotta mixture over dough, leaving 1-inch border. Top with tomatoes and drizzle with oil. Bake 25-30 minutes or until bottom and crust are golden brown. Sprinkle with 1/4 teaspoon each of salt and ground black pepper. Garnish with additional basil and parsley leaves.

Kale and White Bean Salad

1 large bunch Tuscan kale, ribs discarded and leaves thinly sliced
8 oz. Brussels sprouts, thinly sliced
3 tablespoons lemon juice
1 clove garlic, pressed
3 tablespoons extra virgin olive oil
1 can (15 oz.) cannellini beans
1/3 cup toasted walnuts
4 oz. cubed pecorino

In a large serving bowl, mix Tuscan kale and Brussels sprouts. In a small bowl, whisk lemon juice, garlic and 1/4 teaspoon each of salt and ground black pepper. Whisk in olive oil.


Toss dressing with kale mixture. Add cannellini beans, walnuts and pecorino; toss again. Serve with toast.

Grilled Angel Food Cake with Strawberries

1 1/2 lbs. strawberries
2 tablespoons balsamic vinegar
1 tablespoon sugar
1 store-bought angel food cake
Whipped cream

In a medium bowl, toss strawberries with balsamic vinegar and sugar. Let stand at room temperature until sugar dissolves, at least 30 minutes, stirring occasionally.


Meanwhile, prepare outdoor grill for direct grilling on medium. Cut angel food cake into 6 pieces.


Place cake on hot grill and cook 3-4 minutes or until lightly toasted on both sides, turning over once. Spoon strawberries with their juice onto six dessert plates. Place grilled cake on plates with strawberries; serve with whipped cream.
---
Recognized throughout the state as an accomplished chef, Don Bingham has authored cookbooks, presented television programs and planned elaborate events. Today, he is the administrator for the Governor's Mansion.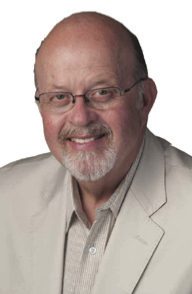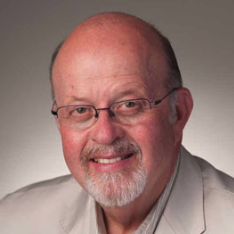 Latest posts by Don Bingham
(see all)