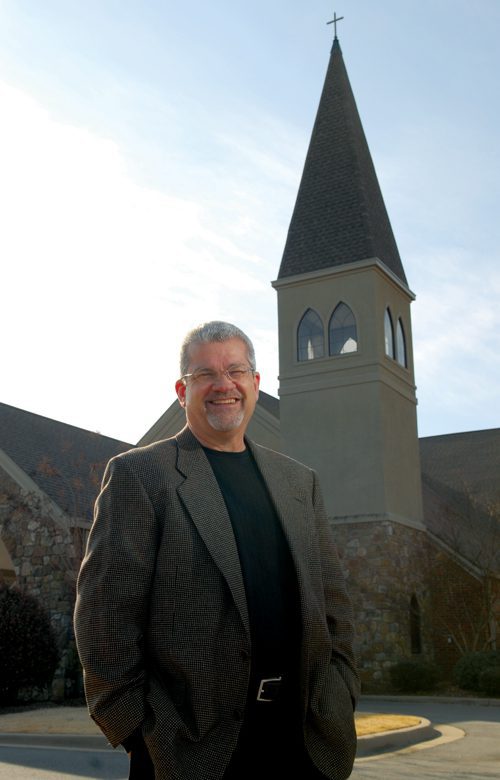 22 Mar 2010

The Iguana Squad

Posted at 9:32 PM

in

Faith

Sowell & Russell Architects Inc. was founded in 1995 by Rik Sowell and Ricky Russell. Rik serves as designer and manager for all projects. Ricky operates the drafting computer and is responsible for the production of construction documents. Their philosophy boasts that good architecture must address the ultimate goals and unique characteristics of each project. It has been maintained in the design and selection of a project team for hundreds of buildings — in and outside the 501 area. Some of these are First Baptist Church, DeWitt (Arkansas County); First Baptist Church, Branson, Mo.; Heber Springs Baptist Church (Cleburne County); Budd Creek Missionary Baptist Camp, Greers Ferry (Cleburne County); Faith Assembly of God, Harrison (Boone County); and Mount Vernon Baptist Church (Faulkner County).

In the Conway area, some of the current projects are the Central Baptist College Master Plan, Conway Christian School and the Soaring Wings Ranch.
While architecture is the driving occupation, Rik's passion and heart will quickly take you to Belize in Central America (formerly British Honduras) — just below Mexico beyond Cancun and Cozumel. It is under British rule with seven cultures and English as the official language.

Rik's deep connection with the young people of Belize began in 1987 when the Richardson Church of the Nazarene in Dallas took a mission trip. From that trip, a heartfelt passion for "building schools for churches — giving students good education for life and their future — with exposure to the lifechanging relationship with the Lord on a daily basis" became Rik's driving goal.

Through the years, The Iguana Squad Inc., has grown to be a major outreach for many area churches to provide Christian school facilities in Belize. The First Church of the Nazarene in Conway has been an active partner and participant from the beginning and the efforts have expanded to include medical missions as well. Presently in Belize, there are three schools, each with 15 classrooms, for grades 1-8, and one school complete with computer labs.

"Each church is far more than a construction project — it's a way that others can see God's work and the spread of God's word….the provision of a place where God's Word is heard and spread in a third world country — all going past the four walls of a building," said Rik.

There have been many to assist in "The Iguana Squad" mission efforts — including Bill Milburn (construction foreman), Barry Williams (landscape architect), Dr. Andrew Cole and his wife, Beverly (OBGYN), Marcie Cole (RN), Jeremy Riddle (PT) and Dr. Kristen Riddle (pharmacist ). Funding for the projects comes from the gifts of those the Lord impresses to give, both church supported and through individuals. (Two Belize dollars equals one U.S. dollar — that helps!)

One of Rik's favorite scripture passages is Jeremiah 29:11— "For I know the plans I have for you," declares the Lord, "plans to prosper you and not to harm you, plans to give you hope and a future." Rik's passionate love is to see a building where God's work can be done and the gospel message spread and prosper with hope for the young people in Belize.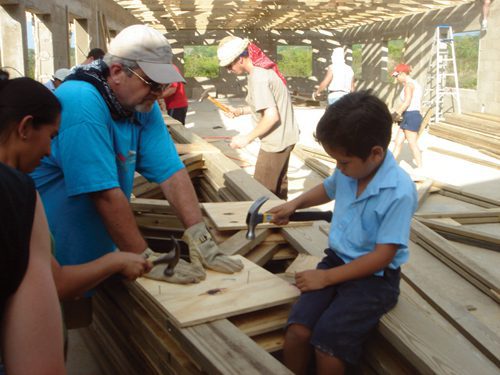 "A hundred years from now, it will not matter what sort of house I lived in, what my bank account was, or what kind of car I drove, but the world may be different because I was important in the life of a child," Rik said.
The plans for the 2010 missions are well under way. Rik and his teams have already secured 25 airline tickets for the construction trip and 35 for the medical trip. The construction team will be completing the new classroom building by installing doors and windows, pulling wire, painting and installing ceiling fans as well as other finish work.
In June, Victorious School will graduate its first class. This is the school started from scratch in 2002. "The little kid who started there in first grade will graduate from eighth grade (the end of their government-mandated education). It is a huge milestone. The kids have had eight years of quality education in a school that has become one of the premiere primary schools in Belize. During those eight years, they have been exposed to the life-changing message of Jesus Christ on a daily basis. Their prospects for a bright future are good. I thank God for allowing us to serve in this way and I thank everyone who has helped make this possible," said Rik.
Faith in the 501 has far-reaching influence and encouragement — thanks to so many who share in this vision. Rik is not a self-promoter, but rather a very gentle, humble man — and the zeal and enthusiasm for what he has seen the Lord do through this outreach ministry is contagious and inspiring.
For more information, Rik Sowell may be contacted at www.theiguanasquad.com or at 1315 North St., Conway, or by phone at 501.450.9633.