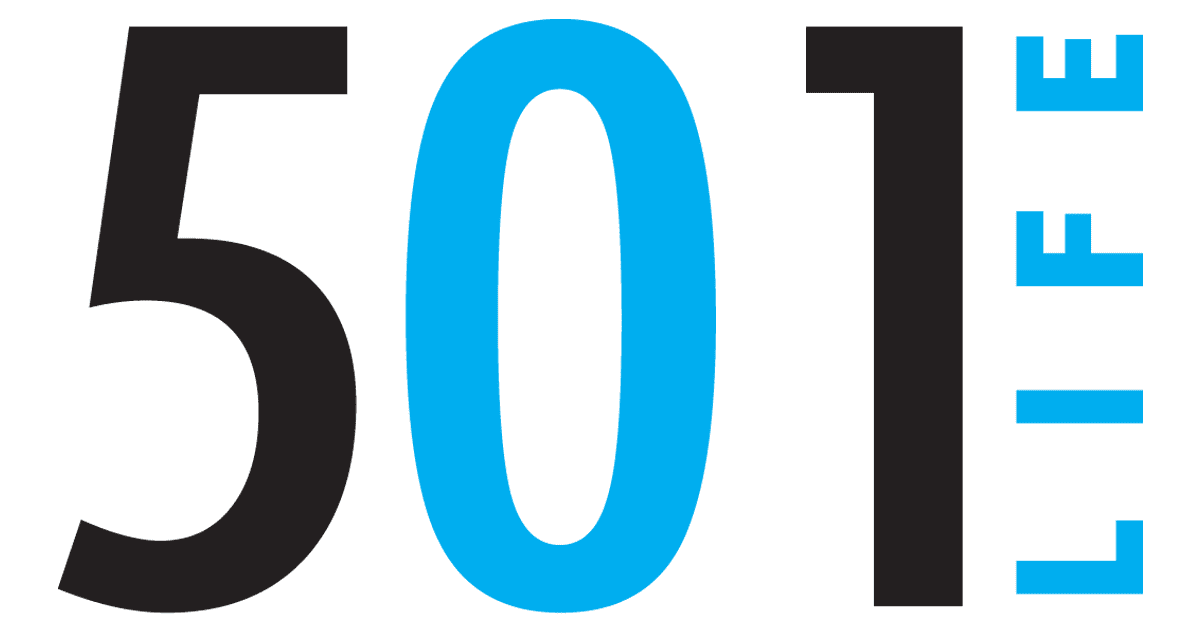 21 Jun

'The Heart of Bethlehem House'

by Sonja J. Keith
Mike Kemp photos

Bethlehem House is putting a face on the homeless in the 501 with the help of social media.


The homeless ministry, which will be celebrating its 25th anniversary this fall, initiated in March "The Heart of Bethlehem House" campaign on Facebook. "The campaign is a series of stories and photos showing our residents, volunteers and employees," said Aimee Prince, director of development at Bethlehem House.

Bethlehem House continues to operate with the same mission and goals that founders identified. Today, the ministry includes a shelter, food pantry and nightly soup kitchen.


There will be 25 stories in total. "We will have several each month, leading up to the anniversary," Aimee said. "We encourage people to go and look at them."


Some of the stories are written by Aimee through interviews while others have chosen to write their own stories.


Aimee has recruited the help of Bethlehem House board members Crystal and Mike Kemp for the project. Crystal helps with editing and Mike (501 LIFE photographer) provides the photos.


There are a lot of stereotypes on the homeless, Aimee said, adding that she hopes to help dismiss those through the campaign. She said many tend to associate homelessness with the images they see portrayed through the media. "It can be anybody," she said. "It can be you. It can be me."


Aimee points out that there is also a misconception that homelessness is a choice and most are unemployed but that is not always the case. She said a large number are working.


Aimee drew inspiration for the campaign from Humans of New York, which began as a photography project in 2010. The Facebook page has drawn a lot of interest.


The response to the Bethlehem House campaign has been positive, with initial stories reaching 20,000 to 30,000. "Some are in the same situation and are inspired by these stories," she said. "They are helping each other through dark stuff."


Those featured during the campaign are doing so voluntarily. "I don't ask," Aimee said. She added that by choosing to share their story, they are helping others while also helping themselves. "It's a very personal decision to share their story. It's a big step."


In addition to the Facebook stories, Bethlehem House is launching a "25 for 25" campaign as part of its anniversary, seeking 25 individuals who will donate $1,000 each to provide a matching grant.


Reflecting on Bethlehem House's anniversary, Aimee notes the commitment of executive director Judi Lively, who recently celebrated her 10th year with the organization. "She's a gem. She cares so much about every person."


To see the profiles, visit facebook.com/BethlehemHouse.
Sarah
I began using cocaine when I was 14. I left home at 17. Long story short, I made one bad choice after another. I began using heavily when I was 19. I used an IV to the point that my life turned completely dark. I only cared about getting high. I was selfish and lost. I wanted to change so bad.

When I was 27 I had no job, no place to live, not an ounce of care left. It's scary to know just how close you can get to the Devil. I was doing some shady things while praying for everything to just stop. I was arrested. At that point I gave it all to God. I told him I didn't care if I went to prison.

Getting started in the house was rough, though. It was a huge adjustment and I still had the mindset of not caring about much. My faith kept me from leaving.

I've been working since I've been here and in 15 months I've saved enough to pay nearly $8,000 in restitution to the people I've hurt. I've spent $2,000 fixing my teeth from the damage of the drugs and I'm buying a car for $2,200 today!

It's hard to put into words how much I've changed. I don't feel stuck or trapped anymore. I can be independent and doing things for myself has been so empowering. I can be a mom now.

I know when I leave here, I will have the tools it takes to succeed. I plan on going to school this fall and want to become an abuse counselor.
I need to make sure I say this: Bethlehem House has been there to help me fix my heart. They gave me love, structure and discipline when I needed it. They have been my family. Drug court was exactly what I needed to help my mind. They have been amazing and I will forever be thankful to both of them.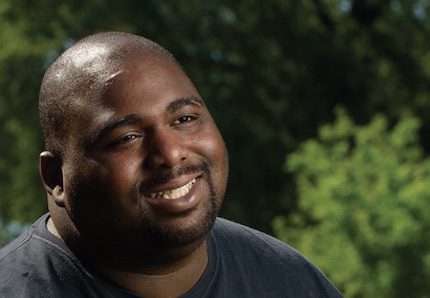 Jonathan
Life growing up for me wasn't always easy. My dad left when I was 3, without saying a word. For several of my younger years, I was beaten by a father figure. When he was finally out of the picture, I thought things would get better. It didn't much.

I was so excited with the thought of my real dad coming back to town. I thought things would be different now. All he said to me was, "What's your name?" He didn't try to save us from an abuser. He didn't say he was sorry. He didn't say he missed us. He didn't say he loved us. He didn't even know my name. That was the only thing he said to me after all that time. I never saw him again after that.

There were many nights we didn't have food. School was sometimes the only time I ate. My friends at school had no idea I didn't have a dad, they didn't know I was beaten daily. I met a girl in kindergarten that I'm still friends with. She was the good girl and I was the bad kid.
I'm not sure why she would want to be friends with me.

I found myself at Bethlehem House when I was 18. I stayed for six months before I was kicked out. I had a lot of attitude and anger. I wasn't ready for the program. I was able to come back after six months. My attitude was getting a little better and I realized it was better than sleeping on a relative's porch.

Being kicked out doesn't mean you're a bad person. It doesn't mean that people stop helping, either. Mrs. Judi (Lively) didn't rest until she found me a place to stay. They found a program that better suited my needs in another city and they took me in.

I moved back to Conway but didn't have a home again. People would put me up but it was just until my money ran out, then they didn't need me around anymore.

I was blessed to have met that girl in kindergarten. She loves me unconditionally. She helped lead me to Christ, which is why my life has finally turned around. I felt an immediate peace when I accepted Jesus. I attend church, small groups and come back weekly to Bethlehem House to visit, volunteer and meet new people. I love them all back.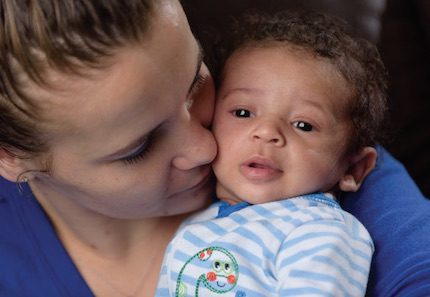 Dione
My dad caught a murder charge and was sentenced to 35 years plus in prison. He was my biggest role model in my life. I was Daddy's little girl. My life was impacted; my kids' lives were impacted by their Pap going to prison.

We both started using meth. I was trying to make the thought of never having Daddy around go away, using drugs to hide my depression and emotions. I found out I was pregnant again but it didn't seem to click in my brain to stop using. I was ready but my husband wasn't.

The kids and I left Oklahoma with the clothes on our back and moved back to Arkansas. I was clean. I was giving my two girls the life they needed and deserved. It slowly started all over again, except this time I started raising my sister's two kids. Five kids by myself, no help, no answers all because of addiction. I was hiding the fact I was using, so I thought. I was slowly losing control of my life. All I was thinking about was getting high to cover up my stress and emotions.

The Department of Human Services knocked on my door. I refused a drug test. I was pregnant and my house was a mess. My kids were taken into custody. I went crazy and went to a hospital for five days, not knowing if my kids were OK, not knowing who had them, not knowing if they were together.

I got out and found out my oldest daughter and son were with family but my 4-year-old was alone, separated from the rest and at a shelter. I thought I was ready but the only way I knew to deal with my emotions was to get high. Instead of getting clean, I used more and more each day. I refused a drug test for DHS. All of my kids ended up together with my family.

It took my 5-year-old asking me, "Mommy, when are you going to get better and not be 'sick' anymore so we can be a family again" for me to open my eyes and stop using.

I got accepted and moved into Bethlehem House clean and sober. I got a job, did everything I was court ordered to do and finally received medical for myself and unborn child. I started saving money. Bethlehem House and DHS saved me. Within four months, I got full custody of my kids back and in October 2015, they moved in with me.

Bethlehem House has helped and blessed me so much. The encouragement to keep pushing and the "family" I needed. Six months clean and sober.
Dendy
I was a lawyer for over 31 years. I made some mistakes and my law license was suspended for two years. That was three and a half years ago.

I thought about other career paths for a while. I thought I would be a truck driver and see the country but that didn't work out. I couldn't seem to get the hang of backing those things up. I chose a few other paths, but nothing seemed to work.

One thing led to another and that led me to Bethlehem House. It was my home for almost two years. One of the requirements is you have to hold a job. I got a job telemarketing; you think being a lawyer is tough, wow. I was able to save my money because Bethlehem House requires that 60 percent of your net income goes into savings.

At first, I didn't want to practice law again. I told people over and over that I wouldn't pursue it, but I changed my mind. Part of my motivation was my grown children and my grandkids. I want to be an example to them. I haven't seen them for a while since they live out of town. I'm looking forward to spending more time with them. They are growing up so fast.

Because of my savings at Bethlehem House, I was able to afford the $4,500 it costs for all the fees required to get my law license back. I still have money in savings and was able to secure an apartment and get a used car. Without the wonderful people at Bethlehem House, I wouldn't be practicing law again. I've already been back in the courtroom and have new clients since my license was reinstated on Jan. 15.

I've also received spiritual benefits at Bethlehem House which is more important than anything else. Sometimes it takes a long time to restore what was lost, but it can be done, especially at Bethlehem House!
Susan
My name is Susan, and I'm an alcoholic and an addict. I am in recovery at 3 years and 1 month.

During years of therapy, I have realized that my addictions all began three weeks after my first son was born. The first week of October 1982 was the day my mother died suddenly, also it was three weeks after I delivered my first baby by natural birth, and it was the first time I was beaten by my son's father. I was having difficulty. My doctor told me to drink Miller ponies to help me relax. That's all it took. I began drinking to mask the pain. I have been to rehab, and drank on the plane home.

In 1986, I entered nursing school. I graduated valedictorian, all the time drinking and taking pain pills. I had to pass the State Board of Nursing so that I could leave my husband and have enough money to take care of my son. I graduated with an RN degree.

In November 2001, I was in the hospital due to complications of drinking when my heart stopped. I woke up three days later on a ventilator. I knew I was in BAD trouble but I relapsed after that and started drinking again. The disease of addiction is powerful.

On Feb. 10, 2013, my boyfriend's sister assaulted me and sliced my thumb and my heel to the bone. After going to the hospital, I went home and poured out my alcohol, and prayed to God to help me find the strength to be clean and sober.

I have been homeless since. I was very lucky to have the privilege to be accepted by Bethlehem House. I have been here for a year and a half. Because of my addictions, I had no trust in God or people. I had no peace of mind and I had no one in my life that cared about me. God has let me know that I can trust in Him and people. I can have safety, goals and pride in myself.
Tyrone
I am an artist. I love to draw but I also enjoy singing and playing the keyboard. I was influenced and encouraged in my talents by my grandmother. I grew up in an abusive environment. My grandmother raised us after we were taken out of our home by the state. She quit her job as a nurse to take care of us. I felt bad about that.

I don't know my mother enough to talk about her and there has never been a dad in the picture. When I refer to her, I use her first name. I am the oldest of nine kids. I know two of my siblings. I reconnected with my brother on Facebook recently after almost 20 years.

My grandmother died in 1999. I left Arkansas and went to California. I stayed with some cousins and floated for a while. At one time, I was in a small town without any opportunities. Living on the streets is different, it's hard. People walk by and give you a blanket, give you money, but it's still hard.

By the grace of God, a man found me while living there and took me in for about six months. He and his wife were churchy people who just wanted to help. From there, I went to a shelter and after talking to some people and getting some connections, I began to cut hair. I learned on my own and was hired because I could cut hair on a diverse group of people. While doing this for about two years and living at the salon, I became friends, really brothers, with a man whom I cut his son's hair. He introduced me to a lot of new areas of California and a lot of new opportunities. I just tried to stay out of trouble and do the best I could.

I ended up coming back to Arkansas to be closer to my family. I've always considered myself to be like a turtle, whatever I have I carry on my back. I am working but when I make it big as an artist, I want to open a non-profit, kind of like this one. I want people to be able to get back on track, get their degree and follow their dreams even after facing challenges in their life. I want them to be able to work somewhere and have a degree and awards hanging behind their desk showing what they've been able to do despite what life has put them through. I want them to be proud of who they are and be accepted by the community. I would like to leave you with this, "Don't go where the path may lead, go where there is no path and make a trail."