16 Dec 2017

The FIRST of the year

by Don Bingham
Mike Kemp photo


We have all had a grand time celebrating, eating our holiday favorite creations and enjoying family traditional activities. Now one's culinary thoughts turn to the list of tried and true favorites — back to basics!


It's time for comfort foods, re-grouping, evaluating, perhaps dieting and pulling out the recipes from our history of collecting those memorable dishes of which we will never tire.

Some are dishes from my childhood, some dishes from our family through the years and those we have found along the way. Who can forget the "first time" we had the delight of partaking in such culinary delights!


We have included some of these favorites that remain a "first" in our thinking and will continue to do so! Consider making your own personal list of those all-time favorites — it would be great to hear from you with one or two from your recipe list! We would consider sharing one of your favorites with our 501 LIFE readers! Send the first two on your list to Don Bingham at 701 Chestnut St., Conway, AR 72032. We will look forward to hearing from you!


Winter Avocado Salad


SESAME DRESSING:
1/3 to 1/2 cup vegetable oil
1/4 cup toasted sesame seed
1/4 cup wine vinegar
1 small clove garlic
1 teaspoon Dijon mustard
Salt and freshly ground pepper


SALAD:
2 heads Bibb or Boston lettuce, separated into leaves
2 ripe avocados, peeled, pitted, slice into thin strips and rubbed with lemon juice
6 fresh mushrooms, stemmed and sliced
3 small green onions, minced
1/2 cup canned white corn, well drained
1/3 cup coarsely chopped salted cashews
Cherry tomatoes (garnish)


FOR DRESSING: Combine all ingredients in processor or blender and mix until smooth. Transfer to jar with tight-fitting lid and refrigerate. Let stand at room temperature 1 hour before using. (Dressing can be prepared one day ahead and refrigerated.)


FOR SALAD: Arrange lettuce leaves decoratively on six individual salad plates. Fan avocado slices evenly over lettuce. Sprinkle slices with mushrooms, green onion, corn and cashews. Cover and refrigerate. Just before serving, sprinkle each salad lightly with dressing. Garnish with cherry tomatoes. Serves 6.


Chicken and Rice Soup


1 medium whole chicken, covered and cooked until done (about 90 minutes)
1 1/2 cups cooked rice
1/2 cup chopped onion
1 cup chopped celery
Salt and pepper to taste


Debone chicken, reserve broth (you may want to richen the broth with some instant chicken stock or butter). Sauté onion and celery and cook until tender in 1 tablespoon of butter. Bring broth to a boil and add rice, onion, celery and season to taste. Makes a great winter lunch on Saturdays. Serves 10-12.


Navy Bean Soup


1 cup dried navy beans
5 cups water
1/2 cup chopped celery
1/2 cup chopped onion
1/2 cup chopped carrots
1 tablespoon chopped fresh parsley
1 chicken-flavored bouillon cube
1/2 cup diced lean cooked ham
1 bay leaf
1 tablespoon catsup
1 teaspoon Worcestershire sauce
1/2 teaspoon dried whole basil
1/2 teaspoon dried whole oregano
Grated Romano cheese (optional)


Sort and wash beans; place in a large Dutch oven. Cover with water 2 inches above beans; let soak overnight. Drain beans; combine beans, 5 cups water, celery, onion, carrots, parsley and bouillon cube; bring to a boil. Cover, reduce heat and simmer 45 minutes.


Add next six ingredients; cover and simmer an additional 30 minutes. Remove bay leaf. Sprinkle each serving with Romano cheese, if desired. Makes about 6 cups.


Marinated Black-eyed Peas


3 16-ounce cans black-eyed peas
1 cup salad oil
1/2 cup wine vinegar
1 garlic bud
1/2 cup onions, sliced
1/2 teaspoon salt
Cracked pepper to taste
1 teaspoon chili powder
1 cup stuffed green olives, sliced (optional)


Drain peas; add remaining ingredients. Refrigerate in covered container for at least 24 hours, remove garlic bud. Will keep for 2 weeks.
---
Recognized throughout the state as an accomplished chef, Don Bingham has authored cookbooks, presented television programs and planned elaborate events. Today, he is the administrator for the Governor's Mansion.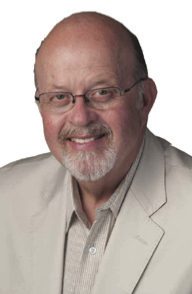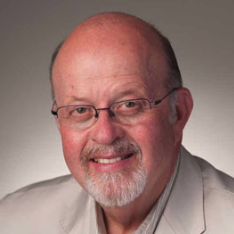 Latest posts by Don Bingham
(see all)