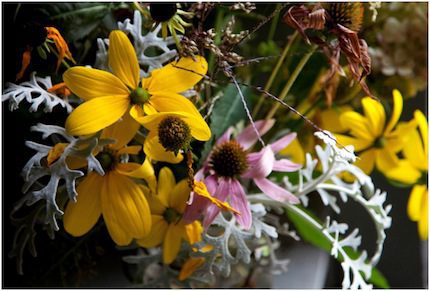 24 Mar 2013

'The Eye' photo workshops planned

Posted at 4:34 PMh

in

News

Photography workshops designed to take advantage of this digital age are planned for the four Saturdays in April.

"The Eye . . . The Difference" is what Bill Ward calls these double-Saturday gatherings held at his cabin near Bee Branch.




"Photography is now more than 180 years old as a medium of expression, and the difficulty of arriving at an image to admire has changed dramatically. But the art of 'seeing' has not changed," Ward explained.

While he works in film as well as digital, he is excitedly firm in his perspective of seeing.

"We cover a lot of techniques in our 'classroom' time, then we go out and apply the art of 'seeing the photograph before the shutter is fired,'" he pointed out. "Interacting with other photographers, discussing techniques and then coming back two weeks later with 'creations' on a jump drive to share provides excitement and learning in unusual ways for all participants."

Ward has been photographing in Arkansas and around the world since the early 1960s and has amassed an archive of almost half a million film images in addition to digital captures. He is author of two books – "Conway As it was . . . As it is," a photographic history of the city by that name published in 2008, and "Beyond the River . . . Stories of Life Near the Arkansas," which is his latest.


Each of the Level Two workshops takes up two Saturdays, two weeks apart, giving participants the freedom to photograph particular subjects and "assignments" for review and critique after that two-week period. The first workshop will start on Saturday, April 6, and conclude on Saturday, April 20. The second workshop will start on Saturday, April 13, and conclude on Saturday, April 27. A Level One (or beginner) workshop, a one-day event, is planned for Saturday, May 11.


Tuition for Level Two workshops is $250 and tuition for the Level One workshop is $150. Information on any of the events may be obtained by contacting Ward at 501.450.2599 or by visiting billwardphotography.com. Each class size is limited.