30 Oct 2022

The candy man can

By Dwain Hebda

In the heart of downtown Little Rock, David Lister is making magic.

Not the now-you-see-it, now-you-don't sleight-of-hand version, but real magic one can see, smell and taste.

For tourists and locals alike, David Lister is the Candy Man. Owner of Kilwins, a dispensary of hand-crafted candy and ice cream, his is one of the most popular spots in the city's River Market District.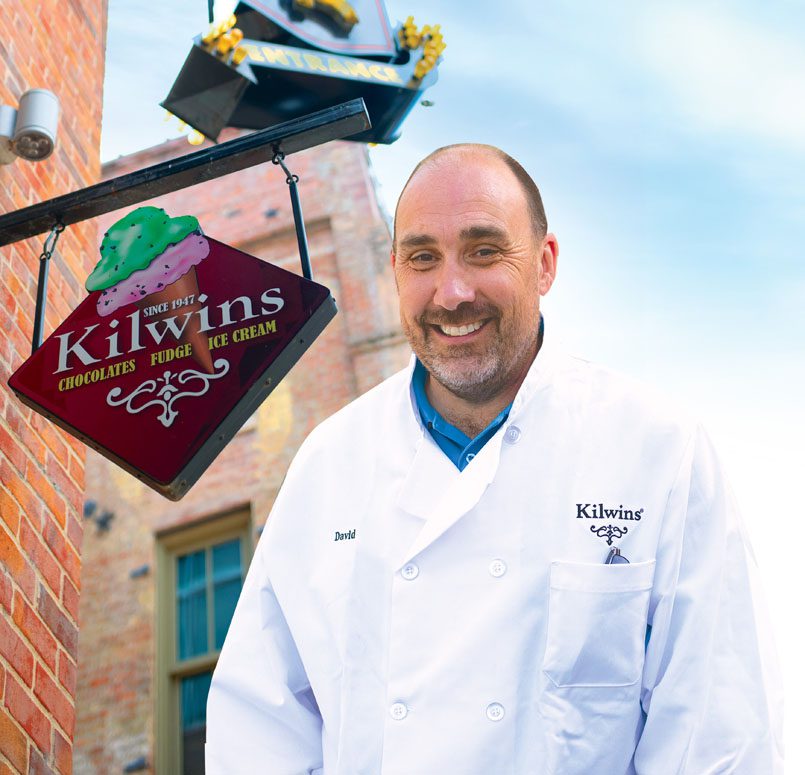 "The thing with our shop is, it's not like other stores," he said. "People coming into a candy shop or an ice cream shop are generally happy. Everyone's in a really good mood. And if they're not when they come into the store, they are when they leave with their favorite treats. How can you not have fun in an environment like that?"
Every day, Lister gets to watch the magic happen over and over again, lighting up the faces of youngsters and the young at heart with the store's delectable treats, including caramel apples, Mackinac fudge, caramel corn and a dizzying flurry of chocolate-dipped items from strawberries and marshmallows to pretzels and Rice Krispie treats to clusters of nuts.
"I would say about 70 percent of what's in the store, we make in the store," Lister said. "We make our own waffle cones and waffle bowls every day; they're still warm and crisp when we hand them to the customer. The look on people's faces when they take hold of a freshly made, warm waffle cone is what makes it all worthwhile."
As the franchise holder and the man trained at Kilwins University in Petoskey, Mich., Lister is the primary candymaker in the store, which is far harder work than one might think. The tiny shop turns out confections in quantities that boggle the mind, such as 600 caramel apples alone per week in autumn.
Not only are the numbers staggering, but the process of hand-making the treats is a laborious one. Things dipped in, wrapped by or filled with caramel are among the hardest to produce, because of the complexity of the store's signature sauce.
"The caramel we make from start to finish takes about an hour and three-quarters, and we are constantly stirring and constantly monitoring our temperature in order to make it the right consistency," Lister said. "We don't want it to burn. We don't want it to boil at too high a temperature or our yield will be low or it will be too thick to coat the product. So, during that hour and three-quarters, one cannot leave the kettle.
"Then once it's ready, we've got about 20 minutes to do what we need to do, whether we're dipping apples, whether we're making Krispies or marshmallows or dipping divinity. We've got 20 minutes. After that, the temperature loss means we can't do anything else with it."
Even harder to master is fudge, a cornerstone of his two-week training at Kilwins University that took considerably longer to master, Lister said.
"It's technique, learning how the fudge behaves on any given day for any given weather situation," he said. "The condition of the marble table will also have an influence on how the fudge behaves. And [company founder] Don Kilwin will tell you, he doesn't consider you a competent fudgemaker until you've made over 100 loaves. You're talking at least six to eight months, really."
With everything that's produced here daily – and its sometimes-finicky nature, besides – you'd think Lister brought a culinary background to his business. Asked about it, the native Brit chuckles.
"I could cook dinner," he said. "I can make spaghetti for dinner, or I can roast a chicken, that sort of thing. But that's really my only previous experience in a kitchen."
Which begs the question: What's a nice man from the United Kingdom doing in a place like Kilwins, where the constant outflow of hand-crafted product rivals the famous conductor belt from the "I Love Lucy" show?
"I woke up one day and wanted to be in the ice cream business," he said. "Originally, it wasn't going to be candy; I was looking to have a mobile ice cream business where I'd drive around certain spots during the summer."
Instead, one circumstance led to another that led him to the Little Rock Kilwins franchise coming up for sale. After passing muster with the parent company, he became owner of a candy business, and one that served ice cream besides, giving him the best of both worlds.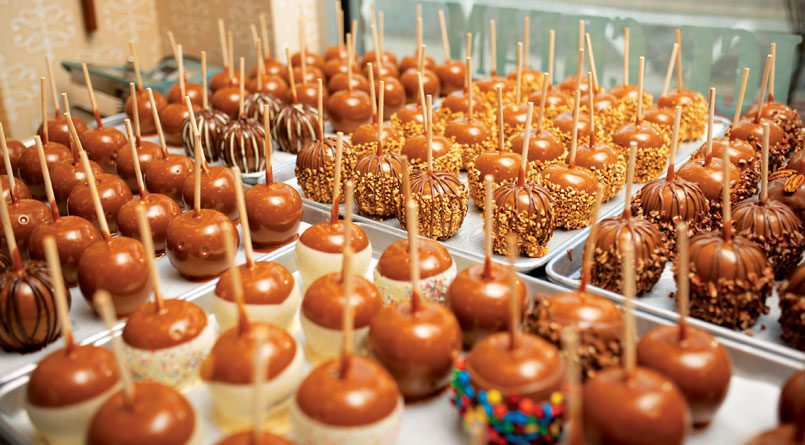 The timing of his move, in hindsight, left something to be desired. Lister took possession in January 2020 on the brink of the candy- and ice cream-eating world shutting down. But a funny thing happened when the tourists dried up: Lister discovered just how beloved his store already was, an epiphany that continues to inspire him today.
"Initially, the store had an awful lot of success through tourism," he said. "When the pandemic came and the tourists went away, what kept this store going, day in and day out, were the locals. They're fantastic.
"We love having them come in, we love being part of their regular day. We love being part of their special day when they come in for a birthday present or a wedding anniversary or just as their child has finished their first chapter in their first book so it's time to go get a treat. To be part of that is just amazing."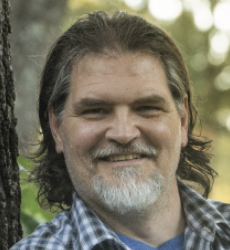 Latest posts by Dwain Hebda
(see all)