29 Nov 2022

The Bingham, the bakers, the Christmas cookie makers

By Chef Don Bingham

It's cookie delivery time! I was able to visit with three of Conway's extraordinary bakers who are ready to deliver the most delectable desserts this holiday season! Get ready to bake as 501 LIFE pays tribute to the holiday favorite – THE COOKIE!
Cookies have been, and continue to be, a staple in the bakery choices of mankind! That's why I have loaded up in a Golden Anniversary Edition 1929 Ford Model A Roadster with Patti Stobaugh, Laura Holloway and Julie Goodnight on a trip to discuss the 'small wonders' they are preparing to bring to your holiday table.
As we present our Christmas holiday issue, packed full of cookie recipes and Christmas features, let me be the first to say "Merry Christmas" from all of us at 501 LIFE!
Blue Barn Bakery's Keto Monster Cookie
One of the "new kids on the block" is highly successful in offering options for people with dietary concerns. The Blue Barn Bakery, owned and operated by Laura and Courtney Holloway, offers baked goods, coffee, herbal tea, health supplements and healthy lifestyle coaching. Their baked goods are always free of gluten, grains and refined sugar, and most of their products are dairy-free. Their services also include vegan and food allergy options.
The mother-daughter team started the business 10 years ago and moved to a larger location in March in downtown Conway. The pair regularly contributes to local charity events and animal rescue groups and hosts special events in their event space.
Upon entering, you immediately enjoy the aroma of baking cookies and croissants. The atmosphere is set for guests to relax and decide what they will be taking home.
Laura and Courtney have submitted an all-time holiday favorite — the Keto Monster Cookie! It has peanut butter, chocolate chips and candies but is still healthy and a favorite with customers.
Julie's Sweet Shoppe's Gingerbread Cookie
Those who have been in Conway for 50 years or longer will remember the amazing pastries that were available in Simon's Grocery on Front Street downtown, baked daily by Ed Bradley. Julie Goodnight, Bradley's daughter, has continued this glorious tradition by cooking for 36 years and owning Julie's Sweet Shoppe for nine years.
Her bakery offers a large variety of pastries and savory items — including sausage balls, which are baked daily, and December Fruitcake, which has been called the best ever!
The bakery offers custom-made wedding cakes, fried pies, donuts, decorated cookies, brunch items, candies and take-home gifts for parties and showers. Julie said the Gingerbread Cookie is at the top of the list for customer requests and that's why she chose to share it with 501 LIFE readers.
Julie's Sweet Shoppe hosts an annual Veteran's Day Celebration to honor local vets, with hundreds of participants and dignitaries celebrating at her bakery each year.
Patticakes' Cranberry White Chocolate Walnut Cookie
PattiCakes Bakery ranks in the top selection of pastries and other professionally baked items, with varieties of cookies and cakes, breads, chocolates, nuts, frozen entrees and so much more! Nothing says "Merry Christmas" more delightfully than Patti Stobaugh's version of the Cranberry White Chocolate Walnut Cookie! When asked, Patti said that she chose this cookie to share with 501 LIFE readers because it is her bakery's most popular.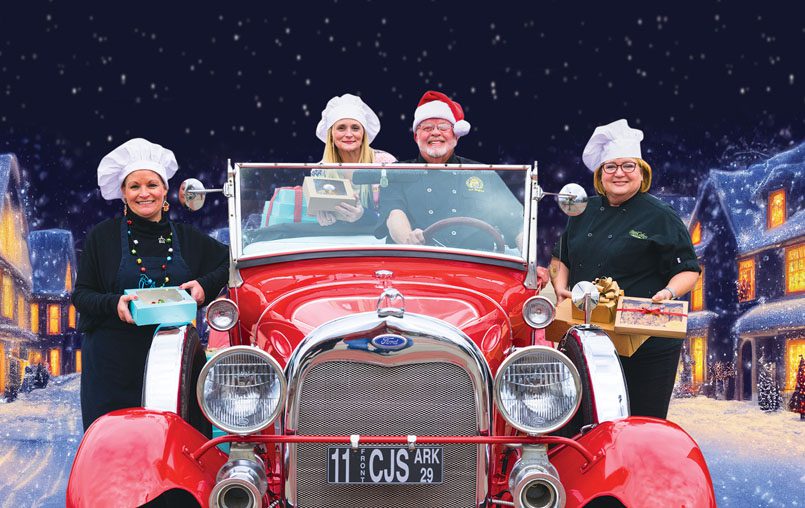 This delightful bakery has been a source of culinary enjoyment in Faulkner County for 16 years. The holidays are always a special time of giving, and the bakery's neighboring restaurant, Stoby's, offers monthly pancake breakfasts for charitable fundraising efforts like Harbor Home, Renewal Ranch and Daughters of The Other Side. Patti also serves on the board of Bethlehem House. While the Cranberry White Chocolate Walnut Cookie is a star at the PattiCakes Bakery, the croissant is the star at the downtown location.
501 LIFE wishes a very Merry Christmas and Happy Holidays to David and Patti Stobaugh.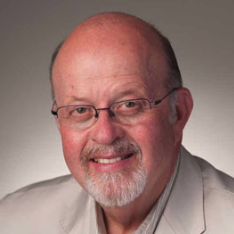 Latest posts by Don Bingham
(see all)