01 Jan 2023

The backroads barker

By Becky Bell

Butterbean, a 10-year-old cocker spaniel and Labrador mix, got his name when his "mom" noted the markings on his ears were in the shape of a butterbean.

But he is known to people across the state, country and even places such as New Zealand because his owner, Dustin Brewer, posts pictures of his adventures on the Backroads of Arkansas Facebook page. The page includes the beauty that can be discovered across Arkansas at some well-known and some lesser-known sites.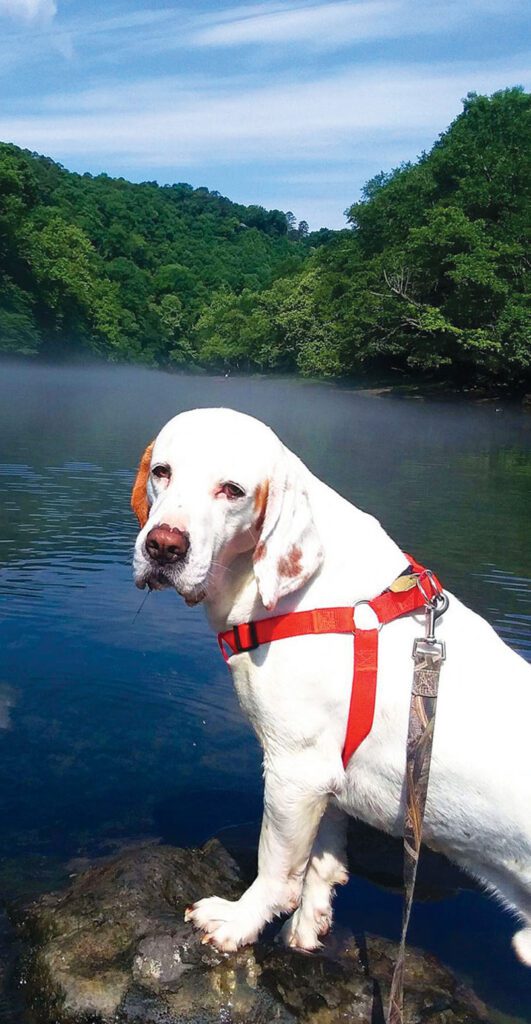 "He's been all over the state, Lost Valley, Ponca and Petit Jean and Pinnacle Mountains," Brewer said. "He loves the Collins Creek area in Heber Springs. It's very pretty."
However, because Butterbean has grown a little longer in the tooth, he doesn't get taken on the long walks that he used to as a precaution, his owner explained.
"Something could happen to me, I could break an ankle, or he could get winded," he said. "But we've seen some unbelievable places. When we get somewhere, he will sit next to me and start howling."
Butterbean's fame extends beyond posts on Facebook. He has been noticed there by people who find him adorable enough to want to include him in their own creative purposes. Butterbean is mentioned in a small segment of Kim Anderson Stone's "The Cowboy Ranch" book series.
The Florida writer discovered Butterbean on Facebook, and there is a story with an illustration about him getting hold of a blueberry pie. She also mentions Brewer's grandson, Wyatt, he said.
Additionally, Karen Samuhel, an artist from Faulkner County, asked if she could paint a portrait of Butterbean, and Brewer of course obliged.
When he is not out on an adventure with Butterbean, Brewer is working as a carpenter, then going home to his farm on the border of White and Cleburne counties, where he lives with his fiancé, Beth Rice.
The couple also has two other dogs, Newt, a full-blooded black Labrador, and a full-blooded great Pyrenees named Saint Wilson.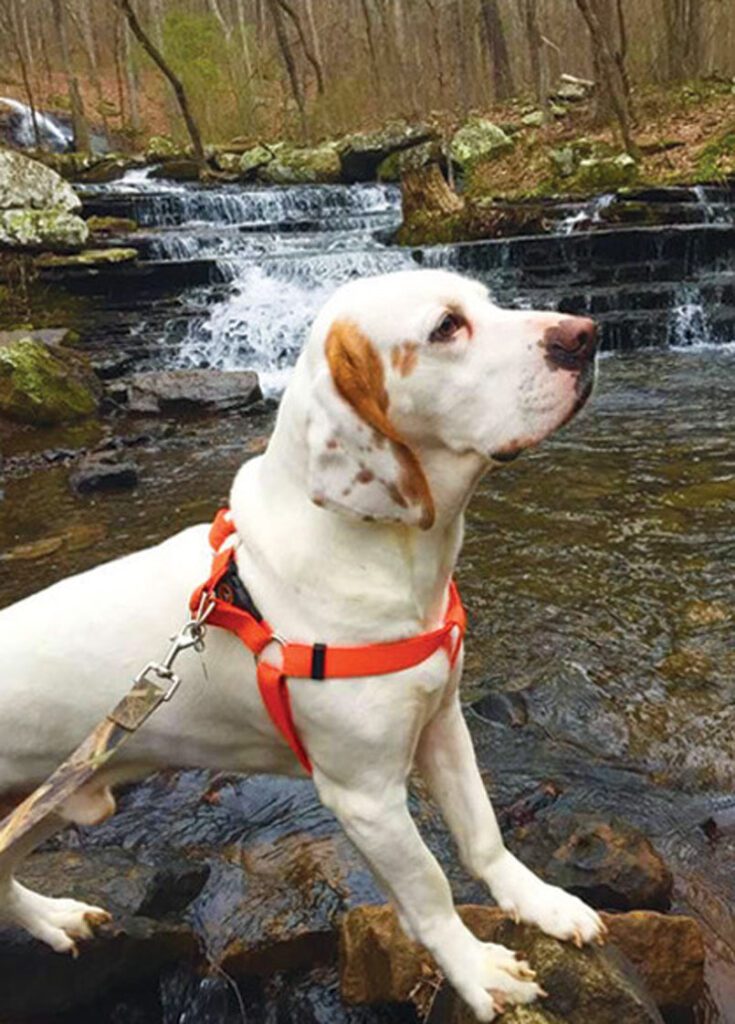 When Butterbean is not out on adventures with Brewer, he is soaking up the view from his farm home window. He likes to get in a chair and watch the squirrels, rabbits and sometimes up to 20 deer who come and eat the feed left for them.
Butterbean and his brothers enjoy the occasional treat other than dog food. The trio like to spend time in the kitchen with the couple before and during meals.
"They will sit at the kitchen table beside us, and Beth boils chicken for them and stuff like that," he said. "But most of the time, they know they aren't getting what she's cooking."
Another thing Butterbean loves to do when he is home is to get plenty of lap time in the recliner with his parents. Brewer said Butterbean prefers his "mama's" lap.
Based on the dogs he has owned throughout his life, including his dear Butterbean, Brewer has decided that dogs improve over time.
"The older the dogs get, they are sweeter and sweeter, more loving," he said. "You know our dogs are better than most people."