16 May

The Arkansas Travelers boast rich history in the 501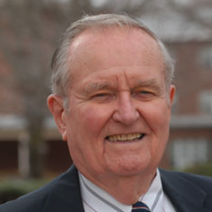 Latest posts by Bob Reising
(see all)
Arkansas and the 501 led the way. For over half a century — for 61 years, to be exact — the baseball team located in Pulaski County has been the "Arkansas Travelers," the first professional sports franchise named after a state. There was never anything parochial about the club's impact; it was only appropriate, therefore, that its name represent not merely the state's largest city and capital, Little Rock, but also Arkansas in its baseball-rich entirety.
But the Travelers are proud of other accomplishments, too. Not every minor-league league team can claim to have graduated six of its former players to Baseball's Hall of Fame at Cooperstown, with a seventh en route. The half-a-dozen include Jim Bunning, winner of 224 major-league games and for 12 years a United States Senator from Kentucky, who pitched for the Travs in 1953 and 1954; Bill Dickey, the New York Yankee immortal, who caught for the Travs in 1925, 1926 and 1928, and was their player/manager in 1947; Pat Gillick, the ultra-successful major-league baseball executive, who won 10 games for Little Rock in 1961; Travis Jackson, from Waldo, Ark., the star shortstop with the New York Giants for 15 seasons, who wore a Travs uniform in 1921 and 1922; Ferguson Jenkins, the Canadian-born winner of 284 big-league games, who pitched for Little Rock  from 1963 through 1965; and Tris Speaker, the national pastime's premier center fielder during his 22 seasons in the American League, who compiled a .350 batting average for Little Rock in 1908.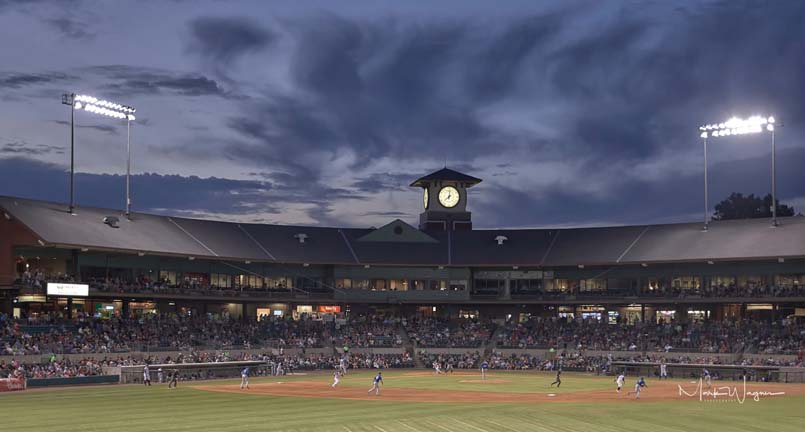 The Arkansas Travelers make their home at Dickey-Stephens Park along the Arkansas River in North Little Rock.
Rivaling Speaker as an outfielder and a hitter is 26-year-old Mike Trout, the California Angels' New Millennium phenomenon whom many an authority view as the most talented performer in the sport today and a certainty for Cooperstown induction upon retirement. The New Jersey native hit .326 in 2011 as a 19-year-old Traveler on the eve of his first full season in the Majors, in which he compiled an identical .326, followed by an American League Most Valuable Player Award in 2014 and a second two seasons later.
Yet mentioning Hall of Fame talents like Trout should lead no one to overlook still another achievement of which the Travelers are proud: playing time with the fabled team has improved hundreds of other young players who, soon thereafter, moved to big-league success. Three of the best known are Bo Belinsky, author of a no-hitter for the California Angels in 1962, a year after pitching for the Travs; Babe Herman, a 13-season .324 Major-League slugger who spent 1924 with Little Rock; and Eddie Lopat, ace lefthander for the New York Yankees in their march to five consecutive World Series titles (1949-1953) after pitching for the Travelers in 1942 and 1943.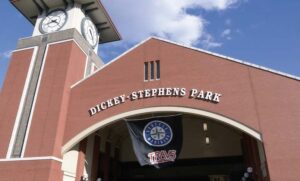 Nor should anyone be tempted to conclude that promising players alone guarantee a franchise continuity and success. Non-playing personnel have been no less crucial in the 116-year history of a team that has encountered more than its share of challenges. A quartet of lovers of baseball and Central Arkansas merit special attention: (1) William A. Kavanaugh, a transplanted Alabaman was so enamored with Little Rock  that he was key in negotiating the return of the Travelers to the capital city in 1915, after a five-year absence from professional baseball; (2) Ray Winder, an Indiana native, was employed by the Travs for 50 years, 1915-1965, most notably as general manager, and tirelessly fought to retain the franchise in "The Natural State,"  despite a series of losing seasons; (3) Warren Stephens, the youngest son of the late financier Jack Stephens, donated the land along the Arkansas River on which was built the current baseball stadium, which opened 11 years ago; and (4) Bill Valentine, a Little Rock native and UCA alumnus, who worked ingeniously as the team's general manager for 33 years, 1976 to 2009. Fittingly, each of the three facilities in which the Travelers have played has carried a name from the quartet: Kavanaugh Field, Ray Winder Field and Dickey-Stephens Park.
After spending 16 seasons as the Double-A affiliate of the Los Angeles Angels, the team opted for Double-A affiliation with the Seattle Mariners, also in the American League, in September 2016. Now, more than ever, family-friendly Dickey-Stephens Park remains virtually without equal among the nation's minor-league facilities in comfort and beauty, in advantages, attractions and amenities. Clearly, the Arkansas Travelers are among the 501's most cherished assets.
Bob Reising
Bob Reising retired from the University of Central Arkansas in December 2013 after more than six decades in education. He has taught and administered in Mexico, Saudi Arabia and the U.S. he also served as head coach of the University of South Carolina and interim head baseball coach at Duke, where he earned a doctorate with a dissertation treating Literature and Sports. He and his wife, Judy, live in Conway.
This is the final installment in an ongoing series profiling noteworthy athletes from Central Arkansas, one from each of the 11 counties in the 501.