24 Oct 2016

Thanksgiving at the Mansion

by Don Bingham

The holidays are always spectacular at the official executive residence of the Arkansas governor located at 1800 Center St. in Little Rock! The house and grounds are magical during the Thanksgiving and Christmas season with the formal state dining room leading the charge for "all things bountiful."

The highlighted china was made possible by the efforts of First Lady Janet Huckabee and the Mansion Association. The china was designed by Mrs. Huckabee and the Lenox Company. Through a very successful campaign, enough money was raised for 350 place settings of the new china, which is used on a regular basis throughout the Mansion dining areas.


The linens feature the embossed state seal. The silver candelabras are from the USS Arkansas silver collection. The wallpaper is hand-painted silk, which showcases the mockingbird, cardinal and state flower runner-up, the passion flower. Finally, the hand-blown bell of the gold chandelier is a Louis XVI design, which welcomes guests to dinner.


The recipes included here and online are all Thanksgiving favorites of the First Family, Asa and Susan Hutchinson, and favorites of each of the three Governor's Mansion chefs, Patrick Herron, Altus Buttry and Dan Darrah. The table is set and ready for the Thanksgiving feast. Now to menu planning and grocery shopping! It's time for Thanksgiving at the Governor's Mansion.

Broccoli Rice – Chicken – Cheese Casserole
(From First Lady Susan Hutchinson)

3 cups cooked rice (1 cup rice plus 3 cups water – cooked)
1 pkg. chopped, frozen broccoli – cooked
1 lb. chopped cooked chicken breast
1 cup grated cheddar cheese
1 can cream of mushroom soup
1/2 soup can of milk
(Chopped onion in butter, sautéed, optional)

Mix all ingredients. Place in buttered 2 quart dish. Bake at 350 degrees for 20 to 30 minutes or until set and slightly brown on edges.

Corn Souffle
(One of Chef Altus Buttry's favorite Thanksgiving side dishes)

4 large or 6 smaller ears of sweet corn, as young and fresh as possible, husked
1 cup diced Gruyere cheese
1 cup half-and-half
6 large eggs
4 tablespoons diced poblano pepper
2 tablespoons chopped cilantro
2 teaspoons smoked paprika
1 teaspoon salt
1 teaspoon freshly ground black pepper
4 tablespoons chopped fresh chives
2 tablespoons unsalted butter, for the souffle molds

Preheat oven to 400 degrees.
Using a sharp knife or mandoline, cut the corn kernels off the cobs. (You should have 2 1/2 to 3 cups corn kernels.) Put the corn, Gruyere, half-and-half, eggs, poblano pepper, cilantro, paprika, salt and pepper in a blender (a blender makes a smoother mixture than a food processor) and blend for about 1 minute until smooth. Add the chives and pulse to mix them in.
Butter four 3/4- to 1-cup souffle molds or a 4-cup gratin dish. Fill with the corn mixture and place on a baking sheet. (The souffle can be refrigerated for several hours before baking.)
Bake the souffle for about 25 minutes, until puffy, golden and set. Serve right away.
(Serves 8)

Cindy's Thanksgiving Brussel Sprouts
(From Chef Patrick Herron)

2 pounds Brussel sprouts, quartered
2 ounces Pancetta, chopped
2 ounces Capicola ham, julienned
1 tablespoon garlic, chopped
3 tablespoons olive oil
2 tablespoons Arkansas honey
Salt and pepper to taste

Preheat oven to 375 degrees. Place cast iron skillet in oven for 10 minutes. Cook the pancetta in the skillet, then add olive oil and Brussel sprouts. Toss until well coated, season with salt and pepper and roast in oven for 10 minutes. Add Capicola ham and roast for 10 more minutes or until Brussel sprouts are tender but not mush. Remove from oven and drizzle with honey.

Rhubarb Custard Pie
(From First Lady Susan Hutchinson)


Make pastry for 2-crust pie – put bottom crust in pie plate; save top.
8" – 9" – 10"
2 – 3 – 4 eggs, slightly beaten
2 – 3 – 4 tablespoons milk – (add dash of salt and stir)
1 1/2 – 2 – 2 1/2 cups sugar
3 tablespoons – 1/4 cup – 1/3 cup flour
1/8 – 1/4 – 3/8 teaspoon nutmeg
2 – 3 – 4 cups cut up rhubarb.


Pour over cut up rhubarb. May substitute 1 cup of cut up strawberries for rhubarb.


Pour into pie plate. Cover with lattice-style top crust. Protect edges with strips of aluminum foil. Bake until nicely brown and filling bubbles. (Rhubarb should test tender).


Bake 45 to 50 minutes (8") in 400 degree oven (preheat). (More time for larger pie.)


Serve warm or cold (with ice cream). (Breakfast, too!)

Nana VanSlyuters Turkey Stuffing
(From Chef Patrick Herron)


10-12 cups Pepperidge Farm Croutons
2 cups chopped onion
2 cups chopped celery
1 each Granny Smith Apple, chopped
1 cup chopped walnuts
3/4 cup raisins
2-3 cups chicken broth
2 eggs
Salt and pepper to taste


Combine all ingredients and stuff into turkey.

Buttermilk Pie
(From Chef Patrick Herron)

For the crust:
2 cups all-purpose flour, sifted
1 teaspoon salt
2/3 cup butter or 2/3 cup shortening
5-7 tablespoons cold water

Put flour into a mixing bowl with the butter. Using a pastry cutter, cut the butter into the flour; add salt and water. Mix until dough is formed. Roll out on flat surface. Bake at 375 degrees until brown.

For the filling:
1 1/2 cups sugar
3 tablespoons all-purpose flour
3 large eggs
1 cup buttermilk
1/2 cup butter, melted
1 tablespoon loosely packed lemon zest
3 tablespoons fresh lemon juice
1 teaspoon vanilla extract
Garnishes: fresh berries, whipped cream, fresh mint


Preparation – Hands-on: 15 minutes. Total: 3 hours, 35 minutes.


Preheat oven to 350 degrees. Whisk together first two ingredients in a large bowl. Whisk eggs and next five ingredients into flour mixture; pour into crust.

Bake at 350 degrees for 35 to 45 minutes or until almost set, shielding edges with aluminum foil after 15 minutes. Transfer to a wire rack, and cool 1 hour.
---
Recognized throughout the state as an accomplished chef, Don Bingham has authored cookbooks, presented television programs and planned elaborate events. Today, he is the administrator for the Governor's Mansion.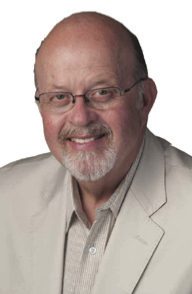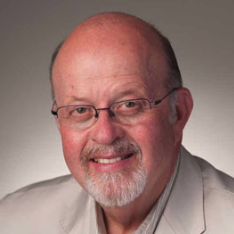 Latest posts by Don Bingham
(see all)