20 Apr 2015

Thankful for mom's legacies

by Don Bingham

With the approach of Mother's Day and other celebrations regarding the women in our lives, I decided to ask our daughters and daughter-in-law some questions relating to their Mom, her culinary influence on their lives and some thoughts on her instruction through the years on entertaining and life in general. Here are the results!

Jennifer Newton: When I call Mom about a recipe (yes, I still do!), her version of the dish will be healthier and, quite frankly, yummier!


Jill McCollum: Mom always says, "Don't be afraid to pull out the good stuff"; Mom always uses dishes/silverware and pieces that she has had for years. After Thanksgiving, all every-day dishes are put away, and all Christmas dishes are brought out! Treating your cast iron skillet properly is a must. When whipping cream, always use a cold metal bowl.


Janna Williams: Mom's spaghetti and pimiento cheese are two of my favorite dishes! My husband would say her fried chicken is her best! He'll drive eight hours for that meal! Mom says, "Always have cookie dough in the freezer! Always be a gracious host, even when your guests are not!"


Jessica Faulkner: Mom's spaghetti sauce and her blackberry cobbler are regulars for our family!


Carrie Bingham: What I admire most about my mother-in-law is that she is always honest and truthful when I ask her opinion or advice. Whether it's what I wanted to hear or not!


Jennifer Newton: Mom always cooks two kinds of fried chicken — one for most of the family and another for the rest of us that is gluten free, nut free, soy free and amazing! Spaghetti is close to the top of our favorites, as well.


Jill McCollum: Over the years, Mom has been involved in lots of prayer groups. It is always so sweet when someone will walk up to me and say, "We prayed for you today." This was a regular happening when I was a teenager. Mom always has us on her mind and is always praying for us. Countless times, she would say to me, "I have prayed for your future husband!"


Carrie Bingham: Nancy always encourages me to be content with where the Lord has placed us, to always return to God's grace and mercy and to be thankful.


Janna Williams: What I admire most about my mom is that every day, no matter what she is doing, she will pray for me and my family. She also knows how to put me in my right place, if needed. If I am upset with another sister and try to tell Mom about it, she's always going to defend the person not present in the conversation.


Jessica Faulkner: My husband jokes that my mom and I are pretty much identical. In fact, he jokes that I am just like Mom.


Jennifer Newton: Mom actually thinks I am a good person! Her love of God's alive and active Word is always a comfort and blessing.


Jill McCollum: With all my siblings' names beginning with J, Mom would always call us sister, and she still does to this day.


Carrie Bingham: Our family loves Nanna's roast with carrots, cornbread, fried chicken, apple pie and blackberry cobbler! Nanna always treats her grands, Ellie and Lane, with ice cream and toppings in china cones! She always is willing to let someone help her in the kitchen, whether or not they have the talent to cook!


Jennifer Newton: She will regularly say, "I've never seen anything like it in all my life!"


Janna Williams: Mom always told us that "life is not fair." How right she is. I tell my son that almost daily!


Jessica Faulkner: Mom told us so many times, "Life isn't fair."


Jill McCollum, Janna Williams, Jessica Faulkner: Mom has taught us to ALWAYS RSVP!

Cinnamon Roll Cake

3 cups flour
1/4 teaspoon salt
1 cup sugar
4 teaspoons baking powder
1 1/2 cups milk
2 eggs
2 teaspoons vanilla
1/2 cup butter, melted
Topping:
1 cup butter, softened
1 cups brown sugar
2 tablespoons flour
1 tablespoon cinnamon
Glaze:
2 cups powdered sugar
5 tablespoons milk
1 teaspoon vanilla

Mix everything together except for butter. Slowly stir in melted butter and pour into a greased 9 X 13 pan.
For topping, mix all the ingredients together until well combined. Drop evenly over the batter and swirl with a knife. Bake at 350 degrees F for 28-32 minutes. Add glaze.

Pork with Tomato Basil Sauce

2 1/2 to 3 lbs. pork loin
2-3 tablespoons olive oil
1/4 cup chopped shallots (optional)
1 clove garlic, chopped (optional)
2 cups sliced mushrooms
1/4 cup red wine vinegar
1 cup chopped tomatoes
1/4 cup chicken stock
2 tablespoons basil
2 tablespoons chopped parsley

Saute pork in oil on all sides; place in baking dish. Saute shallots in garlic for 12 minutes; add remaining ingredients. Bring to boil, pour sauce over meat and bake for 1 ½ to 2 hours, covered at 350 degrees. Do not overcook; when done slice in thin slices and serve with sauce on top.

Homemade Amaretto

1 1/2 cups sugar
2 cups water
2 cups vodka
2 cups brandy
2 teaspoons almond extract
1/4 teaspoon vanilla

In a medium saucepan, combine the sugar and water and bring to a boil. Reduce heat and simmer uncovered for 10 minutes, stirring occasionally. Remove from heat. Cool and stir in vodka, brandy, almond extract and vanilla. Transfer to tightly covered bottles or jars. Makes 5 1/2 cups.
---
Recognized throughout the state as an accomplished chef, Don Bingham has authored cookbooks, presented television programs and previously served as the executive chef at the Governor's Mansion. He is now the director of special events at the University of Central Arkansas.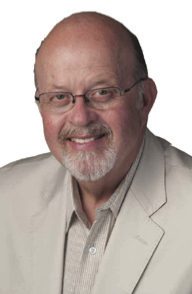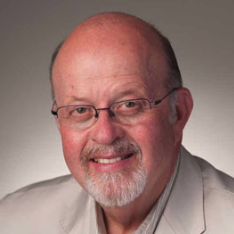 Latest posts by Don Bingham
(see all)