23 May

Terri Conder-Johnson recognized for excellence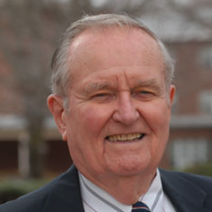 Latest posts by Bob Reising
(see all)
Her front yard was important. Recognizing that his 11-year-old daughter had a penchant for basketball, and that Romance, an unincorporated White County community in which they resided, had no public courts that she could hone her skills, Terri Conder-Johnson's father erected a makeshift goal just a few yards from the main entrance of his family's modest home. There, able to practice hour-after-hour and day-after-day, his 4-foot-11 daughter advanced on the path to national stardom in women's basketball, a multi-season intercollegiate All-American, as well as to recognition as one of Arkansas' most accomplished female athletes ever.
Within a few years of her parent's handiwork, the front-yard foes Terri imagined into existence yielded their place to Rose Bud High School opponents, and the latter fared no better against her than had the former.
For four seasons, from 1978 through 1981, she was a dominant force in girls' high school basketball in Arkansas, amassing a host of county, district and state honors.
Three times she earned a place on Arkansas's All-State Team, twice a berth on the nation's High School All-American Team and, in 1980, selection as the Arkansas Gazette's Player of the Year.
Illustrating the numbers justifying those honors were three compiled in her final seasons at Rose Bud: her scoring average as a junior was the seventh highest ever in Arkansas history, 26 points a game; as a senior the fourth highest ever, 29, to which Terri added 15 rebounds per game, the second highest season total ever in Arkansas.
But her hardwood achievements fail to account for all of her high school athletic excellence. Never one to enjoy idleness, she was content only when she had added softball, volleyball and track and field to her credentials. Thus, in three consecutive years, she won the state championship in the high jump. In 1981, she claimed a unique distinction, one whose demands on versatility few athletes attempt in an era of specialization: Terri became the state's first Pentathlon champion.
In the spring of the same year, she was sorely tempted to opt for the University of Arkansas while weighing the several full-scholarship offers sent her way in attempts to gain her athletic talents. The Fayetteville school, she knew, was her native state's "Flagship University," with nationally respected athletic programs. But its distance from Romance gave her pause. She could seldom travel home if in Northwest Arkansas. Nor would her family and friends be able to see her play frequently. The University of Central Arkansas, hardly 35 miles from Romance, was a much better fit, she concluded. And never has she reasoned more wisely.
In Conway, the by-then 5-foot-11 Terri fell under the influence of a human with whom she enjoyed uncommon rapport. If her father had encouraged her basketball play, Ron Marvel, her UCA Coach, perfected it.
During her baccalaureate experience, from 1981-85, she earned what no other player for the Sugar Bears could ever claim: a place on the All-Conference Team in four consecutive seasons. She also became the lone UCA player to garner All-American honors in three back-to-back seasons, while landing a spot on the National Association of Intercollegiate Athletics All-American first-team in 1983 and 1985 and on its second team in 1984. Kodak All-American honors fell to her in her final season under Marvel, who weeks earlier had watched her set the NAIA's national free-throw record by pouring 20-of-23 attempts through the nets in a contest against Arkansas Tech.
During Terri's four UCA seasons, her play was key in adding 96 triumphs in 116 games, as well as four post-season tournament appearances, to her affable mentor's already impressive coaching record.
Although uninterested in playing professional basketball, Terri refused to abandon athletics after completing her accounting degree. Distance running consumed her free hours, and in record time, it earned her state and national accolades, including designation as the Arkansas Female Runner of the Year in 2000 and qualification for the prestigious Boston Marathon in four springs.
Currently serving as executive director of the Arkansas Sports Hall of Fame, Terri is as proud of her White County roots as that county and the 501 are of her and her athletic excellence.
Bob Reising
Bob Reising retired from the University of Central Arkansas in December 2013 after more than six decades in education. He has taught and administered in Mexico, Saudi Arabia and the U.S. he also served as head coach of the University of South Carolina and interim head baseball coach at Duke, where he earned a doctorate with a dissertation treating Literature and Sports. He and his wife, Judy, live in Conway.
This is the final installment in an ongoing series profiling noteworthy athletes from Central Arkansas, one from each of the 11 counties in the 501.