28 Feb 2022

Teen on the track to success

By Dwain Hebda

The ultimate irony of Landon Crawley's rise through the ranks of auto racing isn't his skill in adult-level dirt-track racing. It's the fact that the hottest thing behind the wheel in Arkansas right now can't legally drive himself to the track for two more years.

Crawley, 14, has shown talent in everything he's steered over the past seven years, rising through the classes almost as fast as he burns down straightaways. But he isn't the first in his family to feel the need for speed; everywhere the Benton leadfoot looks around the Crawley garage, he sees someone to emulate.

"My uncle raced for a little bit. My sister raced a go-kart one time; she actually beat me, which wasn't good," said the teen. "My brother races mini-sprints and my cousin races a Mod lite. My dad's raced forever it seems like."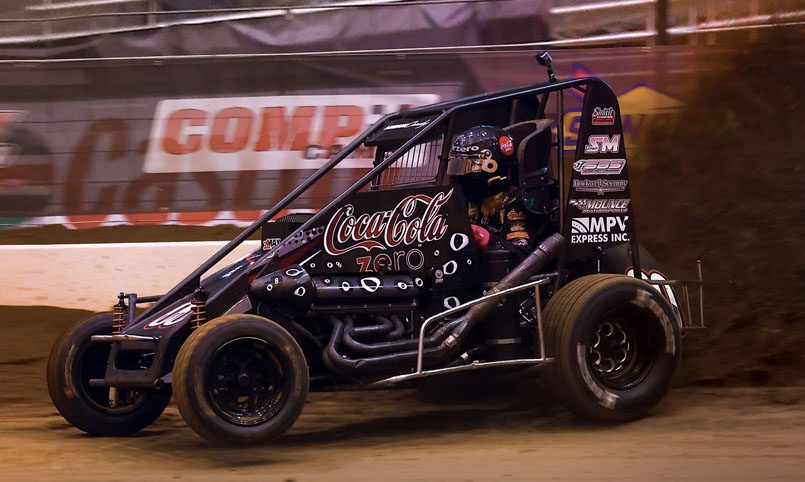 Despite all this, Crawley wasn't born a speed demon. In fact, he wasn't even interested in the sport initially, but a vacation trip to Branson with a family friend changed all that.
"At first, I really didn't want to race. I had a go-kart in the shop but I never really wanted to race it," he said. "When I was 7, I went to Branson, Missouri, and we rode go-karts. When I came home from that trip, that's pretty much what made me want to race."
Shepherded by his father, three-time ASCS National Sprint Car Champion Tim Crawley, Landon was soon competing against other 7-year-olds and proved himself a natural. In just two years, he moved up into 600cc mini sprints. Two years after that, he moved into a full-size sprint car with a 305 engine in 2020. In his debut, he raced a field of 60 adult drivers, beating all but 11 of them. Anyone who might have chuckled at the modest youngster at the start of the race wasn't so smug at the finish line – it's hard to laugh at a guy when you're eating that much of his dust.
"There are a lot of kids in go-karts who started as young as I did, but once you get into the other classes, there's not anybody that's really young," he said. "I just like going fast. The further along that I've come, I've really started to like the competition aspect of it. It's a lot of fun even though you know that you aren't going to win every race. I'm just looking for a challenge."
Also in 2020, Crawley dabbled in the more powerful 360 sprint car, a model he'd move into full-time last year landing multiple top-five and top-10 finishes. He also came in second in the American Car Series Mid-South Region points series, a whisker away from winning it all.
"I had a pretty high chance of winning [ASCS Mid-South points] until the last race," he said. "I ended up wrecking. I was three points away."
The sport takes the teen all over the region, racing tracks in Arkansas, Oklahoma, Tennessee, Missouri, and Mississippi. Races are on dirt, ranging from quarter-mile to half-mile-long ovals. Size of track helps dictate top speed, but racing in a pack at 100 miles per hour is pretty common, a nerve-rattling proposition for most people.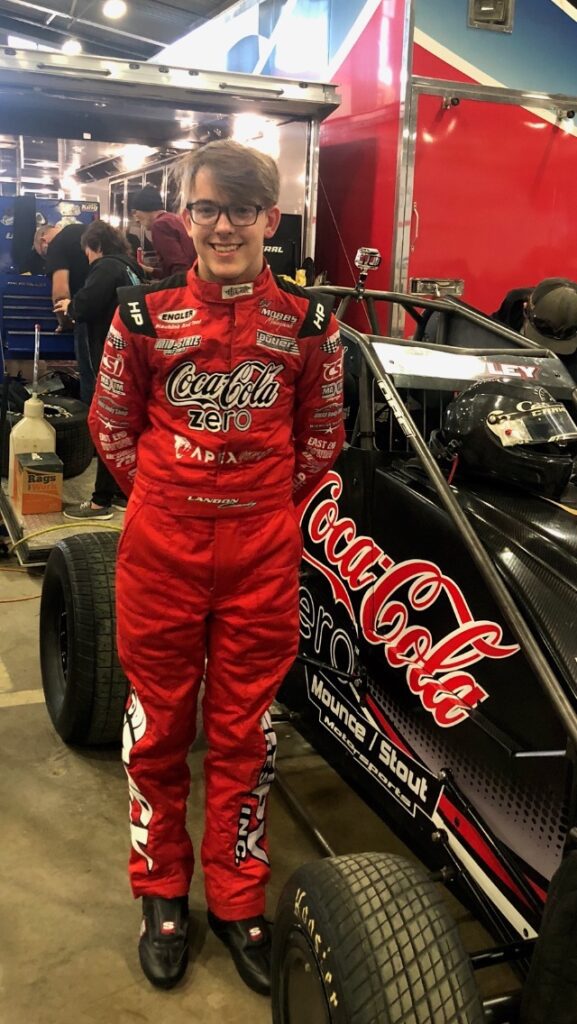 "[The speed is] not something that's ever bothered me. You're racing people that have done it all their lives. They're plenty experienced," Crawley said. "The more you race with them, you develop a trust with them. Yeah, you're racing one, two, three feet away from them at pretty high speeds, but you know that they're not going to hit you and you know you can trust them racing that close."
Racing is still a family affair with Crawley leaning on his dad for guidance in the shop and for advice to improve on the track. He even runs under number 187, a tribute to his father who has always raced under number 87.
"Between me and my dad, it's mostly just us. We have some additional help this year," he said. "I'm definitely not just a driver. I try to help, but Dad does a lot. He definitely is the main one. He's the mechanic, car owner, crew chief, all of the above.
"Both my parents have been supportive the whole time. My mom, Lora, was kind of hesitant about it, but she's gotten used to it over time. I don't think she's as worried about me anymore. They've definitely helped me out a lot."
Landon Crawley Racing is also a brand, as one visit to the young racer's website attests. There, you can see where he'll be racing next, check out his roster of sponsors, link to video clips and social media, and even pick up some LCR branded merchandise.
Marketing himself to sponsors has been another aspect of the racing game he's had to learn, given the expense of his chosen sports.
"We have had to market ourselves quite a bit, and luckily we've gathered some pretty good sponsors that have helped me out a lot. Actually, 'a lot' is really an understatement for what they've done," Crawley said. "We couldn't really race without them."
As for the future, Crawley said he plans to continue rising through the various classifications of racing, dreaming of running at the elite levels of the sport one day.
"I know I can go pretty far in [racing]," he said. "One of my biggest goals is to make it to the World of Outlaws or NASCAR. Once you get that far, that's about the peak of the mountain in the sport."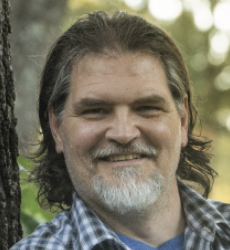 Latest posts by Dwain Hebda
(see all)