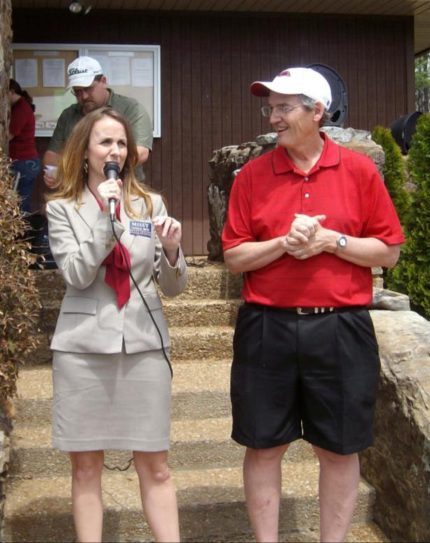 25 Mar 2015

'Tee It Up For Literacy' planned in Fairfield Bay

The Seventh Annual "Tee It Up For Literacy" Golf Tournament, sponsored by the Fairfield Bay Library Friends Inc., will be held Saturday, April 18, at Indian Hills Golf Course in Fairfield Bay.

This fun event is a fundraiser for the Fairfield Bay Library, a non-profit public library that operates from donations, grants, memberships and contributions.


Sign in begins at 11 a.m. with a 1 p.m. shotgun start. The cost for the four-person scramble is $55 per person. There are two flights (men's and mixed). The event includes a cookout style lunch with hotdogs and burgers prior to start and at the turn.


Cash prizes will be given for closest to the hole and closest to the line for both men and women. There are some great prizes, including a golf bag, driver, fairway club and putter. Golfers may pick up a goody bag at registration.


The entry deadline is Thursday, April 16.


To register or for more information, contact the Indian Hills Pro Shop at 501.884.6018.