27 Aug

Technical career choices not 'less than' option

by Dr. Larry Davis
UACCM Chancellor

Throughout my career in education, I have always been faced with (and puzzled by) comments about vocational-technical education being a "less than" option for students. Parents will remark that they want nothing "less than" a college education for their high-school age kids, while not considering that college technical programs fall into that category. The retirement of baby boomers is creating, and will continue to create, an unprecedented demand for skilled workers. Most people going to college want a return on their investment and the ability to get a job when they graduate and college technical programs provide both.  

My dad was an auto mechanic in Oklahoma who made a good living for his family. He was a good mechanic who eventually owned his own one-man shop (with mom helping with billing and scheduling most of the time). My work ethic and work attitude were instilled in me at an early age by my dad. I remember coming home the first day from my first job and telling him they were trying to kill me at work. Rather than getting sympathy, I got an earful about how my employer did not owe me anything but I owed the employer 100 percent effort and I wasn't going to bad-mouth the people who gave me a job and a chance to help pay for college. I found out my employer had lots of applicants (college town with a lot of kids looking for work) and they wanted to see how bad I wanted to work. I had that job for four summers (and some weekends and holidays) even though they had many other applicants. Hard work did pay off, as did a positive attitude.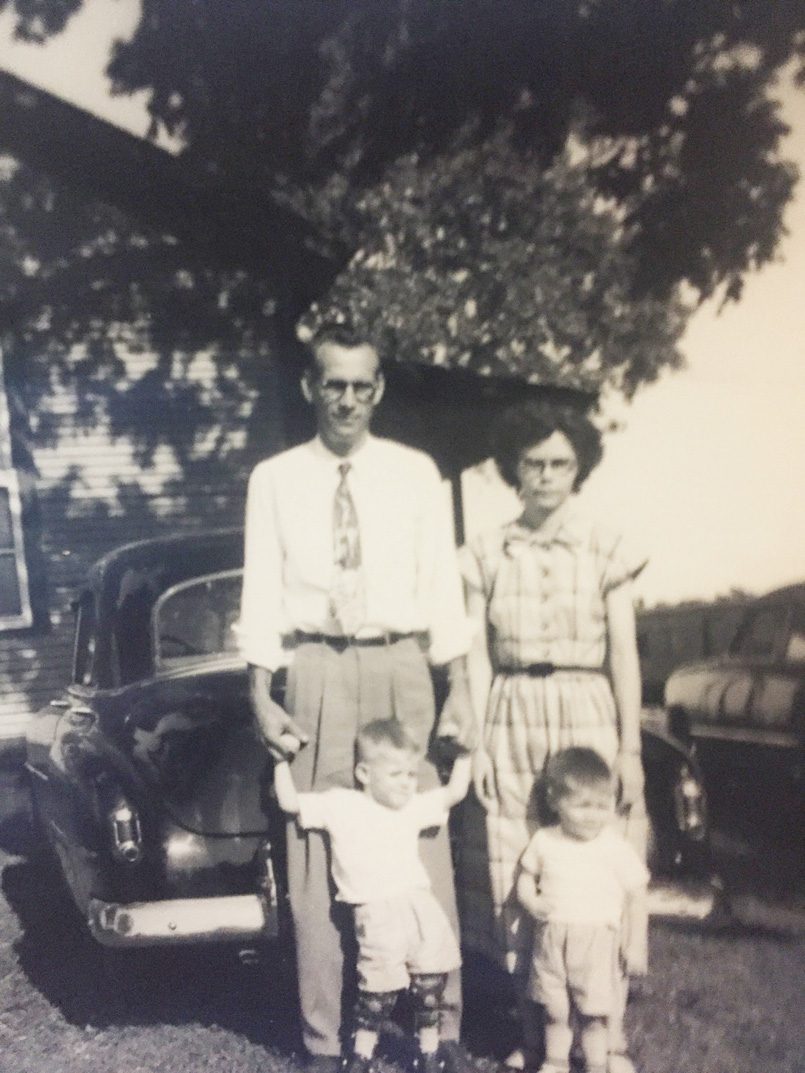 My wife Carlene's dad was a supervisor/lineman for an electrical cooperative in Arkansas. He also believed in and enjoyed the work that was involved in his job; felt a strong loyalty toward his employer; and realized the value and dignity of the people who worked for him and with him. I think both of our humble dads would have been astonished at the response to their passing. They were highly admired (more than they would have acknowledged) and their passing was mourned by many. Many of my dad's customers were almost in a panic mode when he retired. Many of his customers had become his friends and they mourned his shop closing and his death several years later. No one who had known Carlene's dad or mine and the impact they had on so many people would say their career choices were "less than" anything.  They did what they loved and were good at, and those are both great things.
At the University of Arkansas Community College at Morrilton, we have gone through multiple changes as an institution. We were one of the first vocational-technical schools in Arkansas, transitioned to a technical college, then a college, then joined the UA system of colleges. Trying to find a balance between technical programs and college-transfer programs has been challenging at times. 
The college vision the last several years has been "Back to the Future," where we have made technical programs and facilities a stronger emphasis again and culminating in a new 53,000-square-foot Workforce Training Center (WTC) to house several of our high-wage, high-demand programs with new equipment and new program designs to meet current industry standards and needs. The programs are demanding and the emphasis is on educating both hand and mind. More than 170 industry advisors representing about 150 companies help keep our programs relevant to their needs. This partnership provides an educated/trained workforce to meet the needs of Arkansas companies while graduates of the programs get good-paying jobs.
I have shared many times that the WTC is not just a building, and UACCM's technical education programs are not "less than" options for anyone. They are life-changing options for many people and families and will be for many years to come. I like to think that my dad and Carlene's dad were smiling down at us in April as we had the grand opening of the WTC. I made comments that day that the WTC is a tribute to them and other hard-working men and women who found something they loved to do and did it well while providing for their families.
I was good in math and taught college math for many years. My dad was good with cars and fixed them for many years. Carlene's dad was good at keeping the power on for people in his cooperative while keeping his workers safe doing it. They taught us the value in working hard and doing what you are good at… and what any of us do is not "less than" or "more than" what anyone else does. A good life philosophy for all of us.