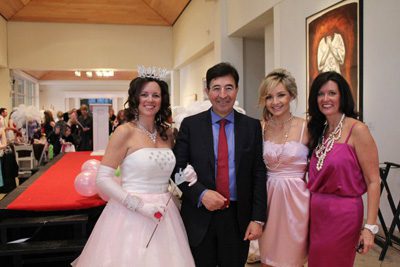 30 Jan 2012

'Tea and Tiara' benefit tea Feb. 11

Posted at 7:18 PMh

in

News

The Waner Children's Vascular Anomaly Foundation will host its third annual "Tea & Tiaras" mother and daughter tea Saturday, Feb. 11.


The event – which will be held 10:30 a.m.-noon – will benefit children and families with vascular anomalies, many of which are life threatening. It will include crafts, a balloon artist, brunch served with program, a raffle and runway walk. It will be held at the Country Club of Little Rock, 4200 Country Club Blvd.


The event is chaired by Betsy Culp, Sherri Foster and Lynn Corley. It honors Dr. Lisa Buckmiller, director of the Vascular Anomalies Center of Excellence at Arkansas Children's Hospital and her daughter Anna Gonglu Hinkle as the 2012 Tea Party Princess for her courage and inspiration to others.


The honored guest is Dr. Milton Waner, formerly of Little Rock, who has devoted his life's work to helping children with vascular anomalies.


The event emcee is Alyson Courtney, anchor on KATV Channel 7 News Daybreak.


The Waner Children's Vascular Anomaly Foundation was founded by Dr. Milton Waner and Edward and Sherri Foster in 2008. The Foundation's purpose is to provide support and financial assistance with medical treatments for children with vascular anomalies. In addition, the Foundation seeks to provide training for medical professionals on this condition along with educating the public, advocating for better insurance benefits and other matters relating to the treatment of these conditions. For additional information, please visit wanerkids.org.