08 Feb 2023

Taylor Thompson – Beebe (501 Basketball Team 2023)

Hard work pays off. For Beebe's Taylor Thompson, that means never giving up on her goals in order to earn more playing time for the Lady Badgers this season.

"Taylor did not see a lot of varsity time last year, but was one of my best practice players and helped last year's starters become better players by competing hard against them," Beebe head coach Greg Richey said. "That has prepared her for this season. This year, my expectations for Taylor are to be a vocal leader and to be one of our best defenders and rebounders."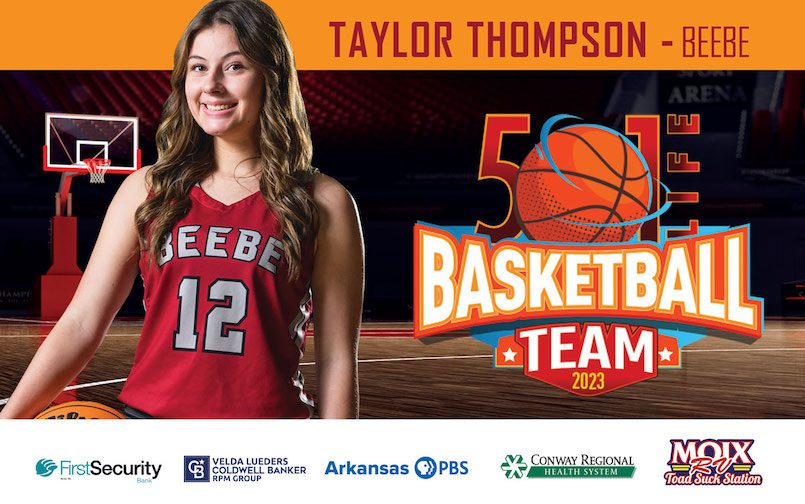 It hasn't been the easiest season for Thompson and the Lady Badgers. In the face of adversity, however, the team hasn't stopped believing in their capabilities on the court.
"Being able to adjust to difficulties on the court and rise above them not only makes me better, but my teammates as well," Thompson said. "This season, our goal is to learn to work better together and create bonds on the court to make things happen."
Thompson hopes to be remembered on the court for her leadership, endurance and encouragement for her teammates and hasn't forgotten those who helped mold her into the leader she is today.
"I want to thank everyone who has been there for me in my high school basketball career," Thompson said. "I want to thank my parents for being my biggest supporters, and my very-patient mom for not letting me quit and always being right behind me with every step."