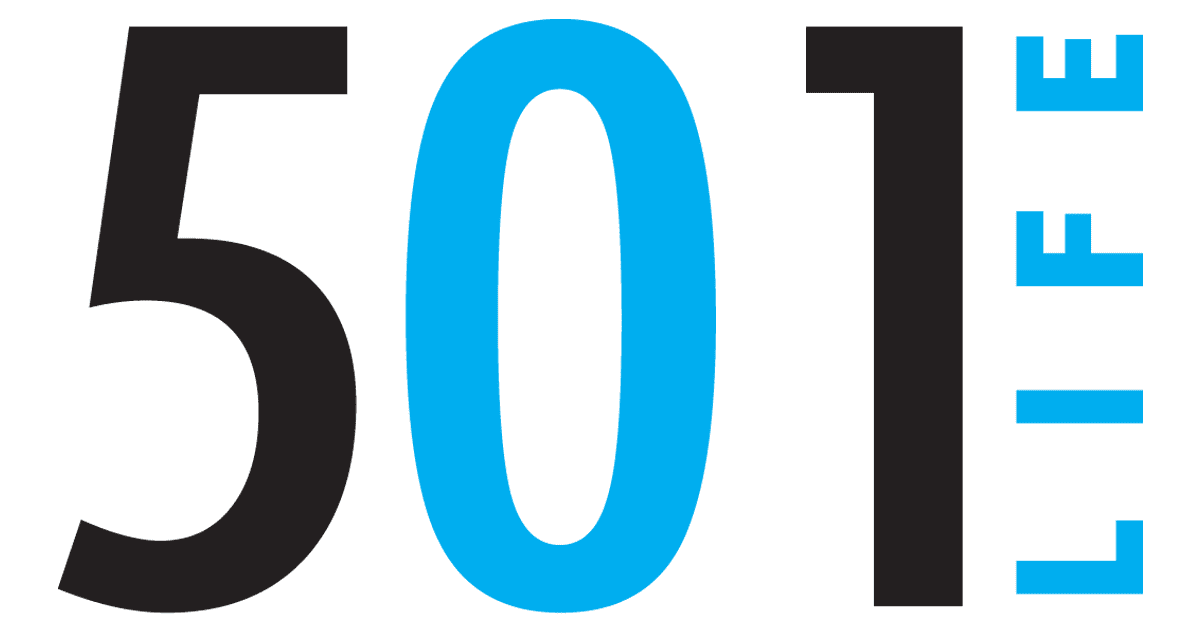 22 Sep

Taste of Conway

Sample a wide variety of local fare at the Conway Area Chamber of Commerce's Taste of Conway.

Billed as "The Most Delicious Event in Town," Taste of Conway is part of Business Expo, a daylong event that gives business owners and company representatives varied opportunities to showcase and sell their goods and services. The trade show portion of Business Expo is open to the public and takes place from 9 a.m. until 3 p.m. Admission is free.


Taste of Conway will take place Thursday, Oct. 10, from 5 to 7 p.m. More than 30 restaurants and caterers will be on-site at the Conway Expo Center & Fairgrounds to tempt your taste buds with some of the best items from their menus. Taste of Conway tickets are $15 and are available at ConwayChamber.org or by calling 501.327.7788.


As of Sept. 1, participants in Taste of Conway include the following:


ARAMARK Catering Services
201 Donaghey Avenue
501.450.5982
campusdish.com/en-US/CSSW/CentralArkansas/Catering
ARAMARK provides award-winning food services to businesses around the world. Since 1998, ARAMARK has consistently ranked as one of the top three most admired companies in its industry as evaluated by peers and analysts. ARAMARK addresses issues that matter to its clients, customers, employees and communities by focusing on employee advocacy, environmental stewardship, health and wellness and community involvement.

Blue Bell Ice Cream
501.945.3444
bluebell.com
Blue Bell Ice Cream was founded in 1930 in Brenham, Texas. Although Blue Bell is only available in about 26 percent of the nation's supermarkets, it ranks as one of the top three best-selling ice creams in the country. No matter how much the market grows, quality standards never change and are never diluted or compromised. That's why people who are lucky enough to live where they can buy Blue Bell Ice Cream say it's "the best ice cream in the country."

CherryBerry Self-Serve Yogurt Bar
461 Elsinger Boulevard
501.548.0909
cherryberryyogurtbar.com
Monday-Thursday: Noon-8 p.m.; Friday: Noon-10 p.m.; Saturday: 11 a.m.-10 p.m.; and Sunday: 1-8 p.m.
CherryBerry Self-Serve Yogurt Bar is located in the Conway Commons Shopping Center. Family owned and operated, CherryBerry offers up to 14 flavors and more than 30 of the freshest toppings. They also provide fundraising opportunities to local schools and organizations, host birthday parties and offer group and student discounts. Treat your family to a special dessert or healthy snack in a fun atmosphere. Please find them on Facebook at CherryBerry Conway, Arkansas or on QBOT.

Colton's Steak House & Grill
120 Oak Street
501.329.6454
coltonssteakhouse.com
Daily: 11 a.m.-10 p.m.
Legend has it that Colton's Steak House & Grill was founded after a four-day poker game between Sheriff Matt Dillon, J.T. Colton and a few other "gamblers of questionable character." There may have been a few gamblers involved in the founding of Colton's, but the concept didn't originate from a simple card game. In 1996, three restaurateurs envisioned a steak house anyone could walk into and feel at home. They aimed for a fun and relaxed place with delicious food, excellent service, a feel of the American West and lots of peanuts. In August 1996, the first Colton's Steak House & Grill opened in Conway. Today there are 30 Colton's Steak Houses in Arkansas, Missouri, Tennessee, Mississippi and Kentucky, with more planned. These restaurateurs and their skilled management teams have built restaurants with tasty food, exceptional services and a casual Western atmosphere. And lots of peanuts.

Conway Country Club
555 Country Club Road
501.329.9877
conwaycountryclub.com
Conway Country Club is more than just a country club. Built in 1926, it boasts one of Arkansas' finest and historic golf courses and has three swimming pools, four tennis courts and two restaurants on-site. Its formal dining area is the perfect place to host a wedding, reception, office party, luncheon or business dinner. Conway Country Club provides full-service catering and bartending, an experienced staff and a beautiful setting.

Cross Creek Sandwich Shop
1003 Oak Street
501.764.1811
crosscreeksandwichshop.com
Monday-Saturday: 11 a.m.-2 p.m.
Cross Creek Sandwich Shop offers a variety of healthy sandwiches, salads and soups. If you want to indulge your sweet tooth, Cross Creek has a mouth-watering array of homemade desserts to choose from. This restaurant is lovingly dedicated to Beulah Katheryn Watts Carter. Visitors to her Cross Creek Farm were hugged tightly, gloriously fed, powerfully improved (if necessary) and were sent home with a full heart.

Dixie Café
1101 Fendley Drive
501.327.4777
dixiecafe.com
Daily: 11:00 a.m.-10:00 p.m.
The Dixie Café is a premiere, casual, family restaurant featuring hot, delicious, homestyle food and fast, friendly service at a price that will keep you coming back. With locations throughout Arkansas, there's always one near you. Whether you dine in or carry out, you'll always get a wonderful meal and a smile. Because at Dixie Café, you're not just a guest — you're family.

Golden Corral
814 E. Oak Street
501.327.2469
goldencorral.com
Monday-Friday: 11 a.m.-9:30 p.m.; Saturday-Sunday: 7:30 a.m.–9:30 p.m.
Golden Corral's legendary, endless buffet features an abundant variety of delicious, familiar favorites and continuous new menu offerings for breakfast, lunch and dinner. The endless lunch buffet features a wide variety of homestyle classics, such as pot roast simmered for 12 hours, made-from-scratch meatloaf, crispy fried chicken, creamy mac and cheese, made-from-scratch mashed potatoes, beloved Bourbon Street Chicken, a variety of fresh salad choices and dozens of other items. The endless breakfast buffet features made-to-order omelets, fluffy pancakes, hot-off-the griddle sausage and bacon, fruit, French toast, pastries and much more. The bakery and dessert buffet are filled with freshly baked breads, famous yeast rolls, homemade cakes and pies, delicious cookies, brownies, pastries and ice cream. Golden Corral's vision remains to be the leader in the family restaurant segment by making pleasurable dining affordable for every guest, at every restaurant, every day.

Gusano's Pizzeria
2915 Dave Ward Drive
501.329.1100
gusanospizza.com
Monday-Saturday: opens at 11 a.m.
If you've bee
n searching for THE best Chicago-style pizza in the world, you have found it. Gusano's authentic Chicago-style pizza has all the flavors you've been craving: buttery, flaky crust; sweet-tangy tomatoes; gooey mozzarella cheese; and perfectly seasoned sausage. Every pizza is handmade from scratch and served to your specifications. And the menu doesn't stop there. Gusano's has a variety of sandwiches, salads and appetizers.

Jill McCollum Catering
501.730.4422
[email protected]
Since 1999, owner and operator Jill McCollum has provided catering for weddings, banquets, Christmas parties and more. Jill McCollum Catering can meet all your catering needs and make your event special.

Marco's Pizza
2501 Dave Ward Drive
501.327.7070
Daily: 11 a.m.-10 p.m.
marcos.com
Marco's Pizza is the fastest-growing pizza company in the U.S. Marco's mission is to serve great-tasting pizza from dough made fresh from scratch every day and provide great customer service.

McAlister's Deli
2465 Sanders Road
501.513.1311
mcalistersdeli.com
Sunday-Thursday: 10:30 a.m.–10:00 p.m.; Friday-Saturday: 10:30 a.m.–10:30 p.m.
McAlister's Deli delivers fresh tastes, quick service and a welcoming, friendly atmosphere where you can relax over a leisurely lunch or eat and run. Their unique menu is filled with a wide variety of sandwiches, giant spuds, entrée salads, soups, sweets and of course, their signature Famous Sweet Tea. The only thing missing is food that's fried or greasy. Everything at McAlister's is handmade fresh just for you right when you order it.

Panera Bread
1050 Ellis Avenue
501.764-1623
panerabread.com
Monday-Thursday: 6:30 a.m.-9 p.m.; Friday-Saturday: 6:30 a.m.-10 p.m.; Sunday: 7 a.m.-8 p.m.
Established in 1981, Panera Bread operates as a bakery-cafe restaurant chain with locations throughout the U.S. and Canada. The cafe company serves a variety of breads, bagels and muffins; cold sandwiches and hot paninis; salads and soups; pastas; kids meals; and coffees, espressos, frozen and iced drinks and smoothies.

PattiCakes Bakery
2106 Robinson Ave
(501) 205-1969
Monday-Friday: 7 a.m.-7 p.m.; Saturday: 8 a.m.-5 p.m.
patticakesbakery.net
PattiCakes Bakery opened its doors in 2006 and is primarily a scratch bakery dedicated to serving deserts reminiscent of a visit to Grandma's. As soon as you open our door, the scent of freshly baked desserts will make your nose happy and your heart feel at home. PattiCakes' creative staff can assist you in making the desert for your celebration as unique as you are. PattiCakes Bakery will make your ideas and dreams a reality.

Smoothie King
985 Carson Cove, Suite D
501.336.9555
smoothieking.com
Smoothie King Conway is a nutritional lifestyle center that inspires people to live a more healthy and active life. Smoothie King offers a healthy alternative to unhealthy food choices by providing in a healthy, energetic environment a consistent, outstanding guest experience; great-tasting nutritional smoothies; and the highest-quality nutritional products.

Stoby's Restaurant
805 Donaghey Ave
501.205.1969
stobys.com
Monday-Saturday: 6 a.m.-10 p.m.
Stoby's Restaurant is founded on a commitment to serve only the highest-quality foods at the lowest-possible prices. Stoby's dedication to its customers, as well as to its food, has earned it recognition across Arkansas and the nation. Known widely for its Original Cheese Dip, Stoby's breakfast, lunch, dinner and dessert offerings have become loved by many as well. This commitment is also reflected in the number of items the restaurant prepares from scratch. From fresh scratch-made biscuits and gravy to its delicious Possum Pie, Stoby's intent stays true.

Taziki's Mediterranean Cafe
724 Oak Street
501.327.1829
tazikiscafe.com
Monday-Saturday: 11 a.m.-9 p.m.; Sunday: 11 a.m.-8 p.m.
Taziki's keeps it fresh, casual and delicious by using the finest, healthiest ingredients in their original Mediterranean-inspired dishes. At Taziki's you will find something delicious, priced right and served with a smile.

Zaxby's
3800 Dave Ward Drive
501.329.5000
zaxbys.com
Zaxby's is a franchised chain of casual-dining restaurants that operates nearly 600 locations primarily in the southeastern United States. The first Zaxby's hatched in Statesboro, Ga., near the Georgia Southern University campus by childhood friends Zach McLeroy and Tony Townley. They wanted to provide a fun, relaxing atmosphere that would keep guests coming back for more. An alternative to fast food, Zaxby's offers its guests prepared-at-order chicken fingers, traditional or boneless wings, sandwiches, Zalads and Zappetizers. Zaxby's offers a wide variety of dipping sauces ranging from Wimpy and Tongue Torch to Nuclear and Insane, along with its original "Zax" Sauce.