22 Mar 2023

Tandy leads Bisons to tie for fourth

EDMOND, Okla. — The Harding men's golf team posted a 17-over 303 on Tuesday in the third and final round of the Broncho Invitational in Edmond, Oklahoma, and finished the tournament tied for fourth at 49-over 913. Host school, Central Oklahoma took the team title by two strokes, shooting 30-over 894 for the tournament.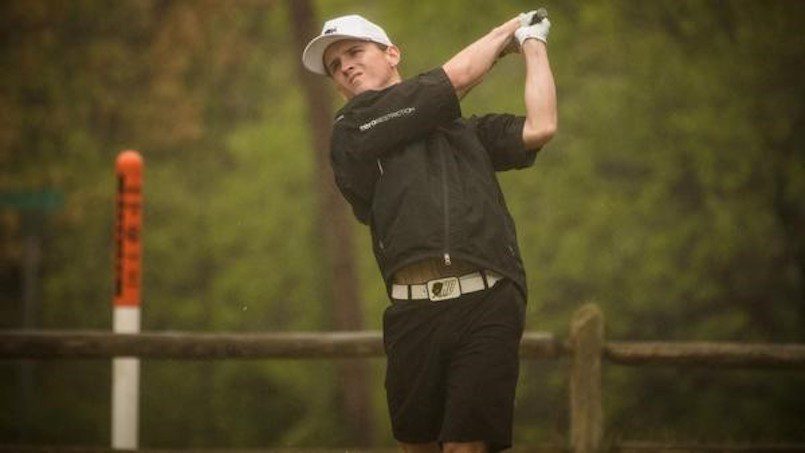 Sam Tandy led the way for the Bisons, sinking five birdies and shooting an even 72 in his final round to finish the tournament 5-over 221 and tied for third. It's Tandy's second top-5 finish of the season and fifth of his career. Tandy tied for the tournament lead in birdies with 11 over three rounds.
Manuel Cue Vargas shot a 6-over 78 on Tuesday and finished the tournament tied for 25th at 15-over 231. Leo Maciejek shot 7-over 79 in Round 3 and placed tied for 48th at 20-over 236.
Jose Peralta finished the tournament with 10 birdies over the three rounds, including four in a 9-over 81 on Tuesday to match Maciejek's 20-over 236 and also finished tied for 48th. Caleb Nichols also finished with 10 birdies for the three rounds and shot a 4-over 76 on Tuesday to jump nine spots and finish tied for 53rd at 21-over 237. 
Harding will take a week before returning to action in Warrensburg, Missouri at the Mule Invitational on April 3-4.