05 Nov 2023

Taking the pecan challenge

By Don Bingham

Pecan harvest time is here, and we would like to share with you an amazing recipe for the Holiday Pecan Cake. This cake is not for the "faint of heart" nor those who resort to the simple box cake mix–to say nothing that the baker of this cake may want to "float a loan" for the ingredients, but the results are amazing!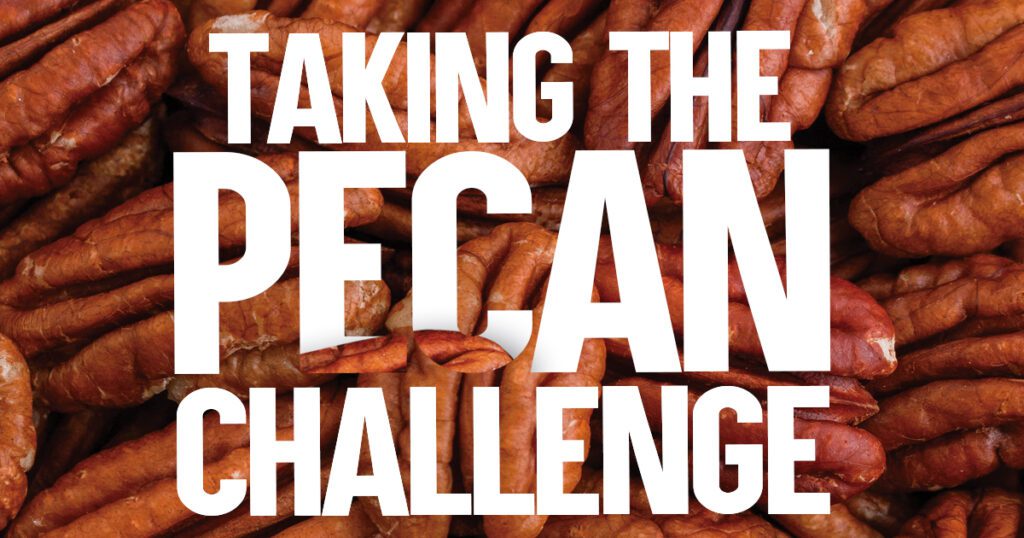 The recipe calls for three cups of sugar, 10 eggs, two pounds of raisins, two pounds of pecans, four cups of flour, butter, salt and about three cups of bourbon. The cake will try your patience, not from the difficulty of making this wonder, but because it must soak for one week, then be refreshed with a bourbon-soaked towel, and then rest in an additional bourbon-soaked towel for two more weeks before serving! The results will produce a very heavy, dense, rich, large, amazing cake. Seriously, the ingredients cost approximately $40, the time to bake is four hours at 250 degrees, and the wait time is three weeks before consuming! And it's worth it.
Should you be looking for something a little less time intensive, cheaper, and simpler to make, we've included a pecan-rich candy favorite, "Millionaires," and a Mexican Praline recipe that will be available at many of our November and December parties. The Holiday Pecan Cake has been in our family recipe file for forty years or more! It's a special occasion cake and will serve up to 40 people when the slices are cut small–which they should be, as you don't want to provide your guest with a breathalyzer test before going "over the river and through the woods!" Happy holidays to all!
Holiday Pecan Cake
3 cups sugar
2 cups butter, softened
10 eggs, separated
4 cups sifted all-purpose flour
1 cup bourbon whiskey
2 pounds white raisins
2 pounds pecan pieces
1 Tbsp. nutmeg
Cream sugar with butter and beat in egg yolks one at a time. Alternately add, in small portions, 3 cups flour and bourbon. Combine remaining flour with raisins, pecans and nutmeg, and add to batter. Beat egg whites until stiff peaks form, then fold into batter. Pour into a large tube pan or three small loaf pans that are well-greased and lined on the bottom with two layers of wax paper. Fill pan(s) two-thirds full and bake for 4 hours at 250 degrees in a tube pan or 3 hours at 250 in loaf pans. Cool completely before removing from the pan. Wrap a cloth soaked in bourbon, and then wrap in foil. After one week, resoak cloth. Soak again two weeks later.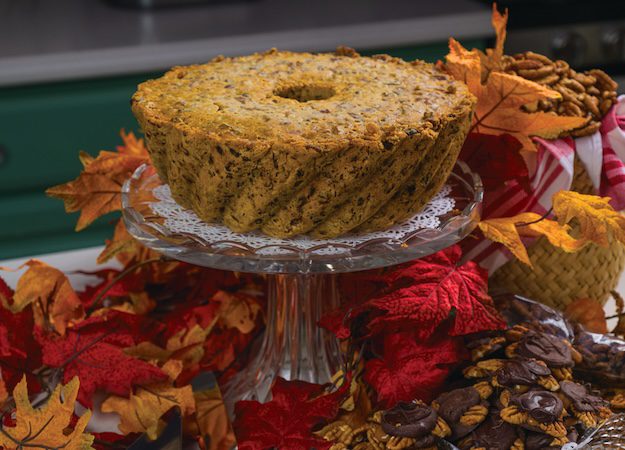 Mexican Pralines
2 cups white sugar
1 1/2 cups water
1 Tbsp. Karo light corn syrup
2 cups pecan halves
1 cup brown sugar (packed)
1/4 tsp. salt
Cook over low heat until it comes to a soft ball stage. (Soft-ball stage is when a drop of candy mixture is dropped into a cup of cold water and forms a soft-firm ball without dissolving in the water.) Let cool until lukewarm, then beat. Form patties and drop onto wax paper.
Millionaire Candy
1/4 cup evaporated milk
1 pound of caramels
2 cups pecans, lightly chopped
9 ounces of Hershey's bars
1/3 bar paraffin
Melt milk and caramel in a double boiler very slowly. Stir and add two cups of pecans to the caramel mixture. When melted, drop teaspoons of the mixture on buttered wax paper. Let them set until firm. Coarsely chop and combine Hershey's bar and paraffin and melt in a double boiler. Dip hardened candy pieces into the melted mixture and let set until hard.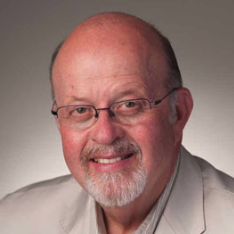 Latest posts by Don Bingham
(see all)