01 Jun 2021

Take me back to the ballgame

By Stefanie Brazile

Baseball, hot dogs, fried oreos and … splash pads! Baseball isn't just for those who love the crack of the bat or the sound of a fastball colliding with the catcher's mitt. At the Arkansas Travelers homefield, the focus is on giving families a good time for a great price.

"If you go through our website, we offer extreme value," said Rusty Meeks, executive vice president/CEO of the Arkansas Travelers. "For under $60, you can get four tickets, four hotdogs, four drinks and parking. We'll cook you dinner and entertain you. We have tickets as low as $6."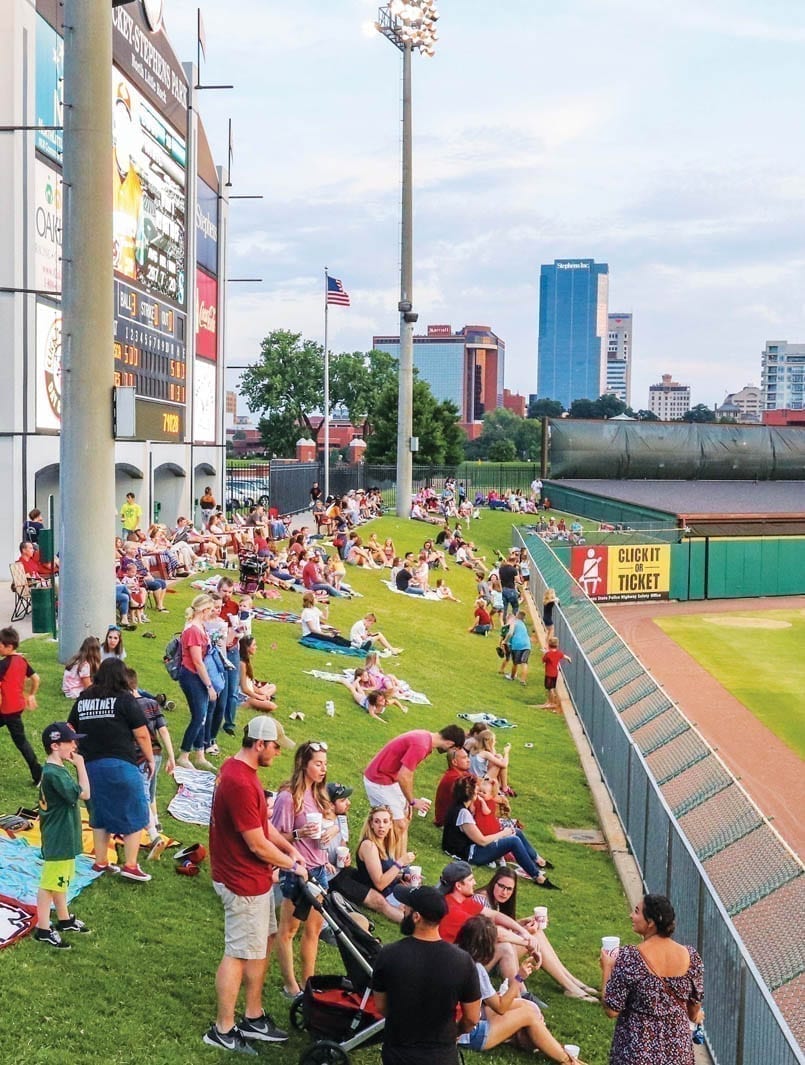 The Travelers are one of the longest-running minor league franchises, according to the website. They have been a member of five professional baseball leagues, beginning in 1901 as a charter member of the Southern Association. Originally known as the Little Rock Travelers, the team was renamed for the entire state in 1957. They play at Dickey-Stephens Park in North Little Rock, which opened in 2007.
After being off an entire season, the team and staff are excited to see fans coming through the gates to enjoy the national pastime.
"When you walk in, notice the setting of the ballpark. It looks towards the river and into downtown Little Rock," Meeks said. "It has a major league ballpark look, while keeping it a vintage feel.
"We have something for everyone to have fun. The baseball purist can come and just watch the game. The family of eight can do that as well. Our staff and ushers are friendly. We're community-owned and community-based."
With 60 events planned for the season, including fireworks, a concert, and a chance to bring your dog to the park, it's more than a game, it's a home-run experience. Add to that a new baseball-themed splash pad with a $5 entry fee, and the fun won't stop until the last play is called.
"We have a brand new playground area, too — it's a full kids corner that is gated with one way in, one way out," Meeks said. "It's the only minor league ballpark out of 120 minor league teams with a splash pad.
"You can see the game from that area, so a parent can let their child play and not miss a play."
The Travelers have two mascots: Otey is a swamp possum and Ace is a horse. They still have 35 games planned for the season. If kids' baseball teams let them know ahead of time that they're coming, they can come dressed in their uniforms and be displayed on the huge video board.
Before visiting, it's important to read all the guidelines on www.milb.com/arkansas. Only clear bags are allowed and it is a no-smoking ballpark. Gates and the splash pad open an hour before game time.
If you're looking for affordable fun in the city, take time to smell the fried oreos at the ballpark.