14 Oct 2019

'Taj Express' set at UCA's Reynolds

Posted at 6:01 PMh

in

News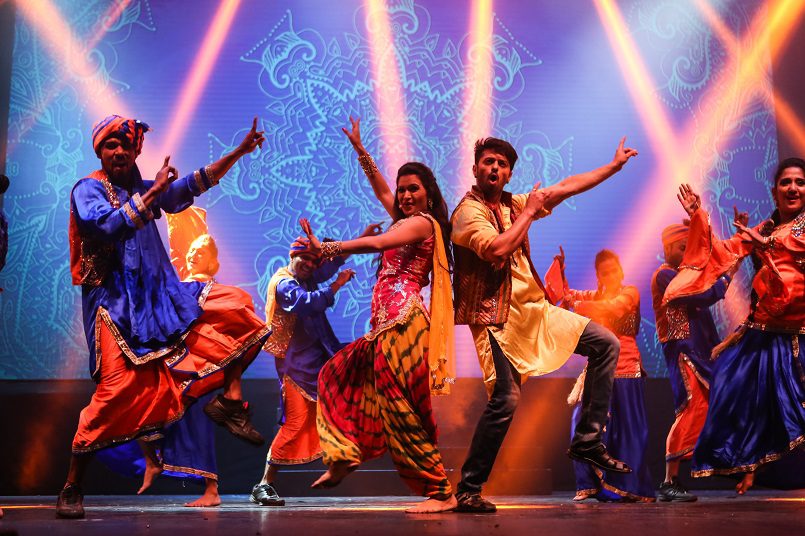 "Taj Express: A Bollywood Musical Revue" will take the stage at 7:30 p.m. Wednesday, Oct. 23, at Reynolds Performance Hall at the University of Central Arkansas.
The international sensation "Taj Express" is a high-energy celebration of India's pop music, Bollywood culture and deep traditions. Through a fusion of film, joyous dance and thrilling live music, performers in vibrant costumes will take audiences on a live cinematic journey through modern Indian culture and society.
"Taj Express" follows the story of one man's passion and another man's genius. Young Indian composer Shankar struggles with his music, and it's only when he begins to follow in the footsteps of his idol that he discovers his path to success.
Packed with action, romance, comedy and glamour, "Taj Express" reveals the secrets of the world's most prolific film industry and the people behind the screen who make the magic in India's factory of dreams.
The show is directed and produced by Shruti Merchant, one of the top choreographers in the industry and a judge on India's leading dance reality show "Dance India Dance" Season 4. Director of Choreography Vaibhavi Merchant has choreographed more than 75 Bollywood films and received numerous awards for her choreography. The production features songs by Oscar winner A.R. Rahman and a cast of multi-talented performers.
Tickets are $30-$40 for adults and $10 for children. Tickets are free for UCA students. Tickets may be purchased at uca.edu/Reynolds, at the Reynolds Box Office 10 a.m. to 4 p.m. Monday through Friday, or by calling UCA Ticket Central at 501.450.3265 or toll-free at 866.810.0012.