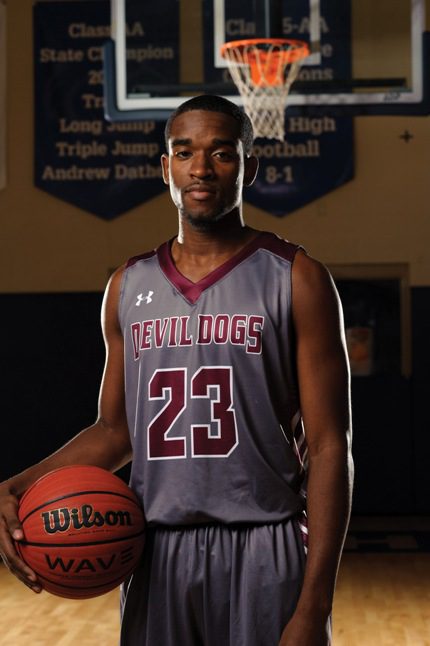 04 Feb 2015

Swinton a 'high character guy' for Morrilton

by Levi Gilbert


This basketball season has been about change for the Morrilton Devil Dogs, as 2014-15 welcomed in a new era under head coach Keith Zackery. But this big change has led to more of the same for Morrilton, and that's not a bad thing.

At 15-5 and 5-2 in the 5A West, the Devil Dogs are continuing to build off of the success of last season. Marcel Swinton has played a significant part in this recent success for the Devil Dogs.


"Marcel has the ability to shoot the basketball really well, and he has an understanding of the game, which allows him to get to the next play instinctively," Zackery said. "He gives great effort in practice and leads by example."


Swinton was selected to this year's 501 Basketball Team — 24 players representing the best the 501 has to offer both on and off the court. Swinton was nominated by Zackery.


"Marcel is one of the most respectful, mild mannered kids you'll ever encounter," Zackery said. "He is very well spoken and academically sound; he has great family support, and it reflects in his academic achievement."


The senior shooting guard has been playing basketball since the second grade and has lived his entire life in Conway County at Morrilton.


"My friends kept telling me to play, and my dad encouraged me," Swinton said. "So I just went out there and played. My older brother plays, too. He's a minute older than me."


The identical twins often give opponents a headache.


"There's confusion on the court every time," Swinton said. "They get confused on who's guarding who. He's No. 24, I'm 23, but we play different positions. Coach has it figured out."


Swinton started last year for the Devil Dogs and "played well the entire season," according to Zackery. Swinton has big plans for the Devil Dogs this season, and the goals are still within reach.


"We plan on winning conference," Swinton said. "Then we want to win state. We made it to the second round and got put out by Jacksonville last year. We had a great year last year. Our coach retired last year. [Coach Zackery has a] way different philosophy. It's non-stop running and wearing teams out. I like that."


Swinton also runs track for the Devil Dogs, but his contributions off the court and field are just as important for Morrilton.


"He is a high character guy," Zackery said. "He treats everyone with respect and demands that from his teammates. He competes at a high level every day, which raises the bar for his teammates."


When he's not on the court for the Devil Dogs, Swinton can be found on the court coaching his younger brother. He coaches a fifth grade team that his younger sibling plays on.


Swinton and the Devil Dogs travel to conference rival Greenbrier this Friday.