30 Jun 2021

Sweet land of liberty

By Don Bingham

In doing some research on the history of our Nation's Independence Day celebrations, I discovered some invigorating and inspiring history. John Adams wrote to his wife Abigail that July 2nd "will be celebrated by succeeding generations as the great anniversary Festival" and that the celebration should include "Pomp and Parade … games, sports, guns, bells, bonfires and illuminations from one end of this continent to the other." The Declaration of Independence, which had been written largely by Jefferson was formerly adopted on July 4th. Though the vote for actual independence took place on July 2nd, from then on the 4th became the day that was celebrated as the birth of American Independence. George Washington issued double rations of rum to all his soldiers to mark the anniversary of independence in 1778, and in 1781. Several months before, the key American victory at the Battle of Yorktown, Mass., became the first state to make July 4th an official state holiday. July 4th, 1777, marked the first use of fireworks in Philadelphia.

Just a quick glance through our cookbook collection reveals 65 pasta salad, 36 red, white and blue star-spangled cakes, a freedom S'mores Dip, and 53 Essential Fourth of July Party Appetizers. This list does not include the hundreds of potential grilled vegetables, potato salads and meats for any celebration palate.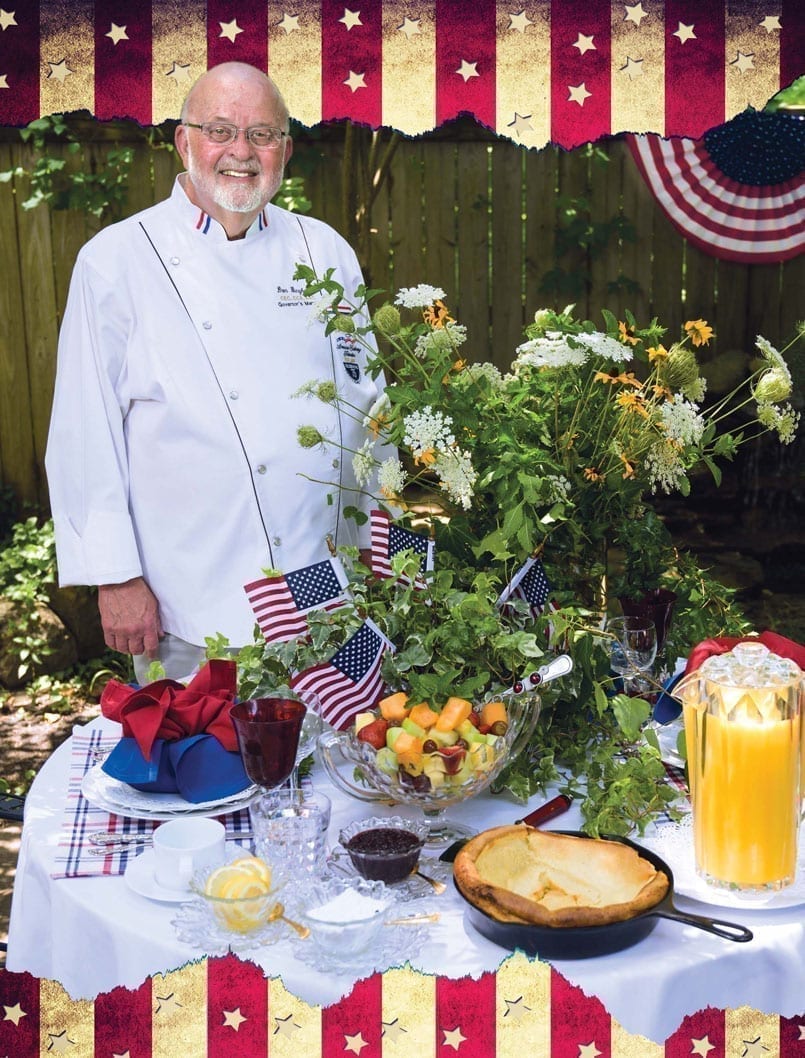 My wife and I were discussing how we might pare down such an exhaustive list to a brunch menu – eliminate lunch, and then have an early dinner (does that sound familiar to a certain age demographic?). Thus, here is how we will celebrate this Fourth of July (provided arthritis does not flare up, unexpected company does not stop by, we are not needed to babysit, the smoke alarms don't go off – necessitating the emergency trip to Walmart for batteries, etc., you get the picture.)
One of our all-time celebration favorites is the Dutch Baby! The Dutch Baby pancake is like a hybrid of a pancake, a crepe, and a popover – all in one giant skillet. We first indulged in this "wonder" in Chicago at Richard Walker & Company several years ago and it has become one of our favorites. At first, it is a slight bit intimidating to cook, but once you follow the steps – this often, mishapened beauty, is very forgiving and absolutely delicious.
Start with a thin, pancake-like batter and a hot skillet. Pour the batter into the skillet all at once and slide it into a hot oven. Within a few minutes, the batter will start to puff around the edges, rising higher and higher until this "pancake" looks more like a poofy pillow. Once those edges turn golden and you can't resist the sweet aroma of baked good any longer, it's ready!
Some helpful hints for success with this dish would be the following: First, use a blender or food processor to make the batter very smooth with no lumps. Then, rest the batter to give the flour a chance to absorb the liquid, which gives a better texture and less flour flavor. Also, use a hot skillet to help the pancake puff. You'll enjoy some crunchy, caramelized edges this way.
Use a 9- or 10-inch skillet for making this pancake. The pan does not have to be cast iron, as long as it is an oven-safe pan. Our favorite presentation is from the skillet, sprinkled with powdered sugar and a squeezed lemon – but fruit, jams, jelly, lemon curd and maple syrup are delightful additions.
The Dutch Baby (Puffed Pancake)
1/2 cup all-purpose flour
1/2 cup whole or 2 % milk
2 large eggs
2 tablespoons granulated sugar
1 teaspoon vanilla extract
1/2 teaspoon kosher salt
Pinch of nutmeg
2 tablespoons unsalted butter
Powdered sugar, maple syrup, jam, etc., for serving.
1. Blend the batter: Place the flour, milk, eggs, sugar, vanilla, nutmeg and salt in a blender for 10 seconds; scrape down sides and then blend for another 10 seconds. The batter will be loose and liquid.
2. Rest the batter: leave the batter in the blender and set aside to rest 20-25 minutes.
3. Heat the pan in oven: Meanwhile, place a 9- to 10- inch oven safe skillet on the middle rack of the oven and remove any racks above it. Heat the oven to 425 degrees.
4. Melt the butter; when ready to make the pancake, remove the skillet from the oven; add the butter and swirl the skillet to melt the butter and coat the bottom and sides of the skillet.
5. Add the batter: pour the batter on top of the butter. Place the skillet in the oven.
6. Bake until the Dutch Baby is puffed, lightly browned across the top and darker brown on the sides and edges, 15-20 minutes.
7. Serve while hot from skillet or transfer to a serving platter. Dust with powdered sugar. Cut into wedges and serve with squeezed lemon, maple syrup or jam.
May the joys, delights, blessings and traditions of our America be with us all this 2021!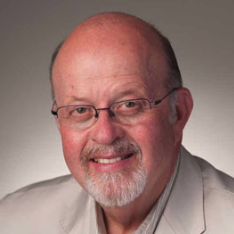 Latest posts by Don Bingham
(see all)