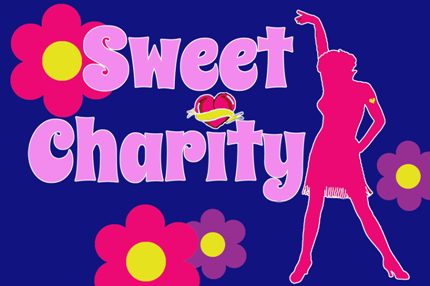 17 Mar 2014

'Sweet Charity' comes to UCA

Posted at 1:59 PMh

in

News

by Kathy Kelly


The five-time Tony Award-winning musical "Sweet Charity" will come to the University of Central Arkansas's Donald W. Reynolds Performance Hall at 7:30 p.m. Thursday, March 20.

"The musical score is a big highlight of the show," said Amanda Horton, director of UCA Public Appearances. "The audience will recognize these fun, sassy tunes that went from popular Broadway songs to mainstream radio hits."


Some of the musical scores by Cy Coleman and Dorothy Fields sure to be recognized are "Hey, Big Spender," "Rhythm of Life," "I'm a Brass Band" and "If My Friends Could See Me Now."


"Sweet Charity," based on the screenplay "Nights of Cabria," is a funny look into the adventures and mishaps of Charity Hope Valentine, an eternal optimist who can't get enough love and is the unluckiest romantic in New York City.


Said to be one of the truly great musicals that will leave you smiling, the original Broadway comedy musical debuted in 1966 and was written by Neil Simon and choreographed by Bob Fosse. It went on to be adapted into a motion picture in 1969 starring Shirley MacLaine. There have been two Broadway revivals — one in 1986 and another in 2005 starring Christina Applegate.


This current run is under the direction and choreography of Paula Hammons Sloan. Horton said the two-act performance was recommended for mature audiences only and that some content may not be suitable for children. The production includes a cast of 20 actors and many more with company and crew.


Tickets, available at the UCA Ticket Central Box Office, are $30-$40 for the adults, $27-$37 for senior citizens, $25-$35 for UCA alumni, $23-$33 for UCA faculty and staff and $10 for students and children. For tickets, call 450.3265 or toll free from anywhere in Arkansas at 1.866.810.0012 or visit uca.edu/tickets.


For more information, contact Horton at 501.450.3682 or [email protected].