31 Mar 2022

SWAT Team Member a graduate of Renewal Ranch 

By Dwain Hebda

There are many reasons to admire Joshua Kear. A loving husband and doting father, Kear serves his fellow citizens as an officer with the Conway Police Department, of which he was named Officer of the Year in 2019. He's also a man of deep faith, steeped in the Word and humility over having been saved for no reason but God's love and mercy.

So, it is with no small measure of irony that Kear sees a portion of his life as valuable not for its accolades but for its weakness. It's a dark chapter, something he knows as a decades-long shadow of a former self who, save for grace, could easily manifest again. Joshua Kear is an alcoholic.

"In my testimony, the main thing I did was screw up," he said. "The glory goes to God because He fixed the problem. People coming along with me helped me fix the problem. I was just along for the ride. I didn't have a plan and I didn't do any superhuman things. I just had superhuman help."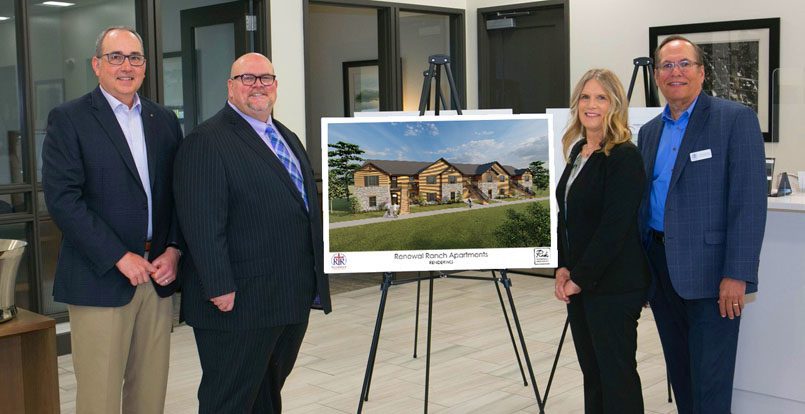 His drinking began around age 13 or 14, but for the first decade, you'd never have known. Kear was a great student in high school and graduated from Louisiana Tech University cum laude with a fine arts degree he channeled into a photography career. He'd also met the love of his life, his wife Rachael, with whom he'd start a family, two sons.
He seemingly had everything, but as life picked up steam, so did his pace toward addiction.
"First year of marriage, my wife got pregnant and I was trying to figure out what being a dad looked like," he said. "Then I had some trauma; my best friend and my mentor died. Other things happened in life and the brakes on my drinking just got cut."
Kear exhibited the classic, convoluted thinking of the addict. Even as his long chain of rationalizations wrapped tighter and tighter around him, the false mantra of being in control hummed steadily in his head throughout a dizzying downward progression.
He didn't have a problem when downing a fifth to a half-gallon of cheap whiskey a day became common. He didn't have a problem when his hands started shaking so badly he couldn't hold his camera without a few belts. He didn't have a problem when shakes gave way to physical addiction, when not drinking meant triggering a seizure.
And he didn't have a problem when he sat on the back porch of his carport one day, and attempted suicide with a 12-gauge shotgun.
"They airlifted me to Shreveport. I've still got a bunch of pellets in my spine and neck area."
By the time the family moved to Conway, where Kear's parents had come to retire, even the shotgun blast hadn't brought him around. It took five words from his mother to do that.
"The only hiding spot my wife hadn't figured out was the spare tire on my pickup," he said. "Two weeks here in Conway, I'm laying in my parent's driveway under my truck, saying I was working on it. I looked down and saw my mom's feet at the edge of my truck. She said, 'It's safe to come out.' I rolled out and that was my breaking point, the look on her face."
His brother recommended Renewal Ranch for treatment. It wasn't what Kear had in mind, but he agreed to meet with Executive Director James Loy.
"I met with James and he talked about faith, hope, love, all those things. I was like, he's a great salesman but none of that applies to me," Kear said. "I'd done programs. I already know Christ. It's not going to work."
He gave it a month nonetheless and despite temptations to quit – especially through the savage detox, white-knuckling it on the floor or lying in the bottom of the shower – when that month was up, he stayed for another, then another, six months in all.
"I thought for so long I was the one holding the family together instead of tearing it apart. It was just a lot of pride," he said. "It was probably the second month that things started to take root. God forbid if I would have left early on. I stayed and God just transformed my heart."
After graduating the program, Kear joined the Ranch staff and became a powerful ally for others walking their own path to clean and sober. He also worked in the juvenile courts to help kids in rough situations find a way through. And he joined Conway PD, which, given his background, surprised no one more than himself.
Today, he freely shares his story both one-on-one and with audiences ranging from fellow law enforcement to ranking politicians. His powerful story has brought needed exposure to Renewal Ranch, recently the recipient of a $750,000 grant through BancorpSouth.
Still, Kear doesn't fully know why God chose him or how He saw something even the most beloved in his life struggled at times to see. But he's sure not going to let his second chance go to waste.
"I choose to give back and serve the community because they saved my life," he said. "Christ did the major work in my heart, but the community walked beside me for all those years and they're still walking beside me.
"I talk to people about this all the time, including the people who I have to load into the back of my squad car. You know, as long as you're back there, you might as well hear this: There is hope. You don't have to do it on your own. And just because life feels like you've destroyed it, God can rebuild it and make it look a lot more beautiful."
Funding announced for 42-unit residential apartment facility at Renewal Ranch
BancorpSouth in Conway hosted a check passing ceremony Feb. 22, and Community Bank President Tom Nelson presented a $750,000 grant to James A. Loy, Executive Director of Renewal Ranch.
The Federal Home Loan Bank of Dallas provided the Affordable Housing Program grant to help fund a 42-unit residential apartment facility for residents of the faith-based drug and alcohol addiction recovery program for men ages 21 and older.
Renewal Ranch is located on 116 acres near Conway and celebrated ten years of operation last year. It serves at least 60 men and their families annually. More than 600 men have participated in the program over the past decade. The 12-month program includes counseling, 600 hours of classroom instruction, Bible study, work opportunities, and community service.
James A. Loy said, "All of the men in the new residential facility will be working jobs in the Conway area while participating in Phase 2, prior to graduation. Over 60% of the men accepted into our program successfully graduate after approximately one year."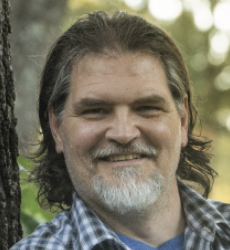 Latest posts by Dwain Hebda
(see all)