12 May 2021

Swaim, Washington capture individual titles at AMC Championships

Creve Coeur, Mo. – After the first day of just qualifying at the American Midwest Conference Championships, hosted by Missouri Baptist University, Central Baptist College track & field looked for their first-ever conference title in just their third year of existence. CBC would finish seventh in the men's team scoring and eighth in women's, but Ally Swaim and Jamal Washington both won individual championships and Dylan Burnham medaled in two events.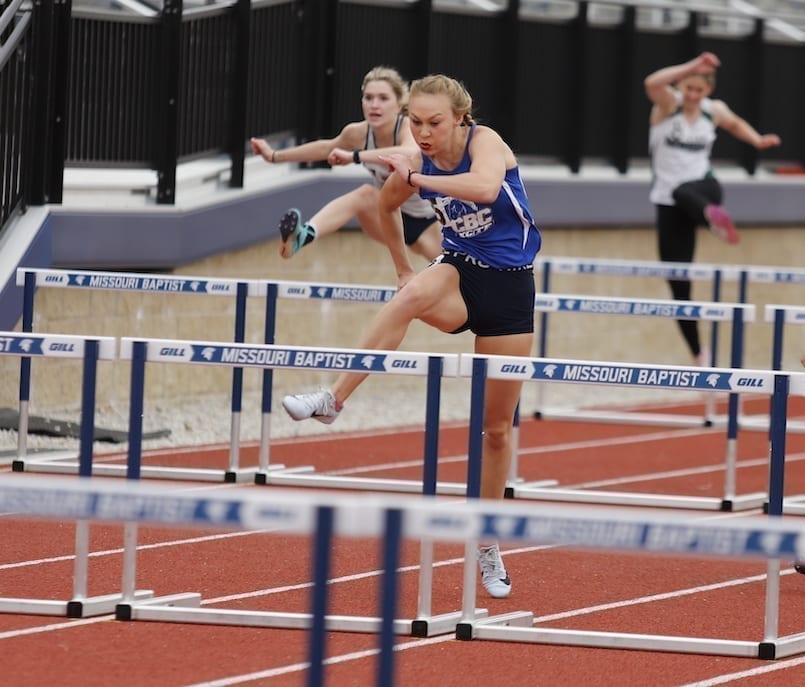 Swaim defended her 2019 AMC Championship in the 100-meter hurdles, moving to 6-0 this season. Her time of 16.29 beat second place by nine hundredths of a second as she won the second individual title of her career. Washington's title came in the 100-meter dash, where he posted a time of 11.62 to beat his nearest competitor by just .03. Burnham would earn a bronze in both the 200 and 400-meter races, posting a time of 22.89 in the 200 and 51.39 in the 400. CBC placed in the top eight in several other events as well, with Isaiah Stiger finishing fourth in the long jump and seventh in the triple jump, Cody Duffey placing fifth in the javelin, Ashley Siler finishing fifth in the 100 meters and fifth in the 200 meters as well.
Swaim has already clinched the 'B' standard time for NAIA Nationals, and she and the rest of the Mustangs will compete on Friday in Hattiesburg, Miss., at the Carey Last Chance meet. For more information about CBC Track & Field, like and follow @gocbcmustangs on Facebook, Twitter and Instagram.