11 May 2022

Swaim named Track Athlete of Year

ST. LOUIS, Mo. – With final events scheduled for today, Central Baptist College Track & Field had four athletes competing in six events this afternoon. Two athletes, Ally Swaim and Josh Brown, medaled while Swaim earned even higher recognition as well.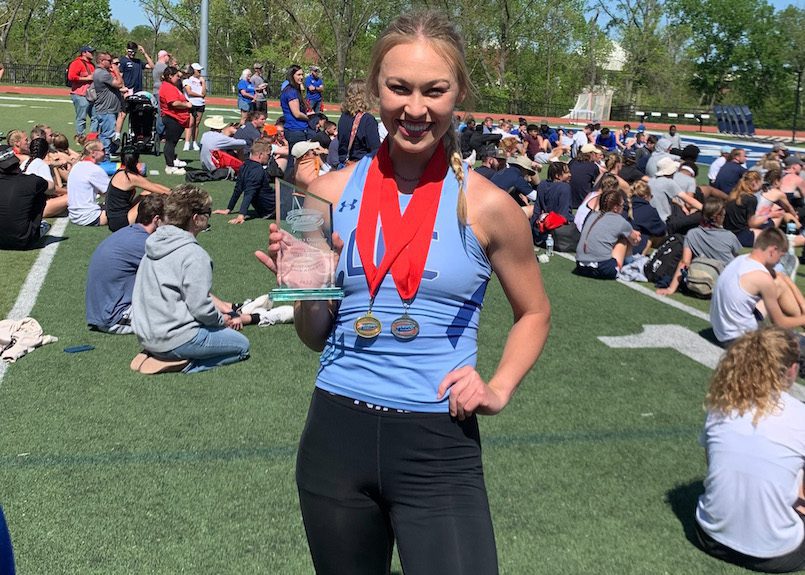 Swaim was named the Outstanding Women's Track Athlete of the Year. She won her fourth straight 100-meter hurdles championship in the AMC in a time of 14.85 and also medaled in the 200-meter dash, finishing second in a program record time of 26.25.
Additionally, she placed fourth in the 100-meter dash with a program record time of 12.76 and placed fifth in the 400-meter hurdles, an event she had won before, with a time of 1:14.11, giving her a total of 26 points to finish in sixth place, outscoring two teams on her own.
Brown placed second in the men's 110-meter hurdles, posting a program record time of 15.86, becoming the first Mustang ever to eclipse 16 seconds in that event.
Jadon Price and Isaiah Stiger also competed, both in the long jump, with Price recording a jump of 5.36 meters and Stiger not marking due to fouls.