25 Aug 2021

Swaim hired to take over cross country and track programs

CONWAY – Central Baptist College Athletics Director Lyle Middleton has announced the hiring of Addy Swaim to lead the cross country and track and field programs at CBC. Swaim will become the second coach in the program's six-year history.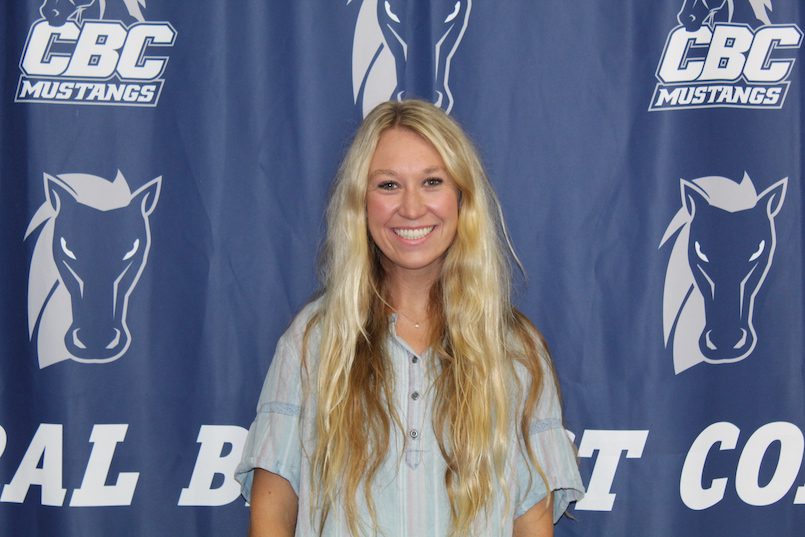 "I'm very excited to have Addy on board," said Middleton. "She comes from a strong background of runners and will lead this program to new heights."
Swaim comes to CBC with a plethora of experience running. She competed from 2015-19 for the Bears of the University of Central Arkansas in the 1500-meters, the 5K and some steeplechase events and ran one season of cross country at Williams Baptist University prior to that. She graduated in 2019 from UCA with her Bachelor's in Exercise Science and a Minor in Nutrition. She comes to CBC as an ACE certified personal trainer and has been a swim coach and fitness coach over the past three years.
"I am a Conway girl all the way through," said Swaim. "I love this campus. It's very homey. Whenever my sister (Ally) came for her visit, I came with her and we both thought it was amazing here. Ever since she was interested in coming to CBC, I feel like I was as well, so it's kind of funny that we're here at the same time enjoying it together."
Coach Swaim inherits a team that finished sixth in the AMC last year in cross country and boasted a pair of individual champions in track & field. A five-meet schedule will be announced in the coming days. To follow the cross country and track teams, like and follow @gocbcmustangs on Facebook, Instagram and Twitter.