10 Feb 2021

Swaim, Burnham both post top-fives at Bethel Invitational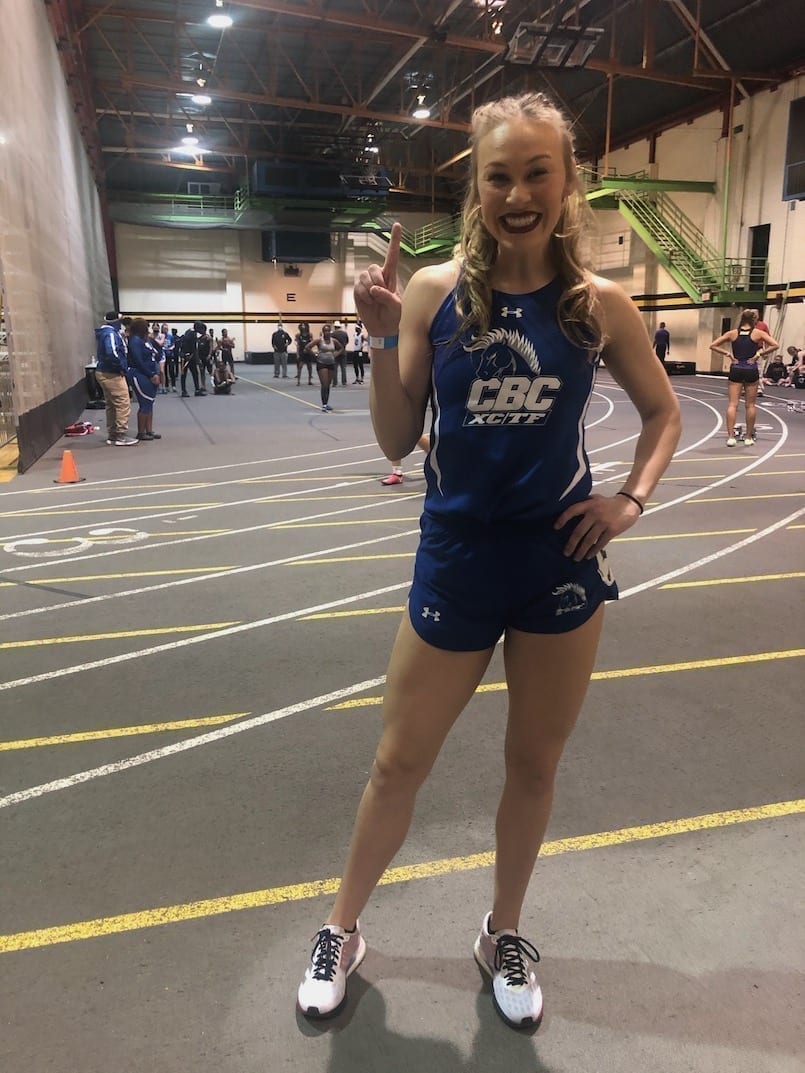 Wichita, Kan. – Looking to try to improve their times in both the 60-meter hurdles and the 400-meter dash, Central Baptist College indoor track athletes Ally Swaim and Dylan Burnham competed last Saturday at the Bethel Thresher Invitational, hosted at Wichita State. Both runners would finish in the top-five in the events they competed in.
Swaim again won the 60-meter hurdles, this time posting a time of 9.10, .08 slower than her personal best time of 9.02, which currently has her sitting in 13th place nationally, three spots above where she needs to be for qualification for nationals. Her time today won her the race by .62 seconds.
Burnham finished third in the 400-meters, posting a personal record time of 51.32. His time is still slightly below national qualification, but he improved both his time and his placement.
Indoor track will be back in action in the coming weeks, so be sure to like and follow @gocbcmustangs on Facebook, Twitter and Instagram for coverage of the season.