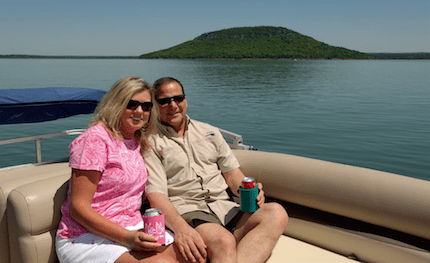 23 May

'Surf the Bay' celebrates summer

Fairfield Bay will host "Surf the Bay" – a summer celebration that showcases the sports of wakesurfing, flyboarding and paddleboarding on Friday, June 19, and Saturday, June 20.


New for 2015 are waterslides where individuals can "ride the wave."

Held at the beautiful Fairfield Bay Marina, the event is free and open to the public. Visitors of all ages are welcome to grab a board, jump a wave or "fly." Join the crowds in watching the professionals showcase their craft, or sign up and participate in three of the most popular and unique adventure sports in the country.


"Surf the Bay" will kick off with a big beach party Friday night, featuring live music, water games, dinner, refreshments and more.

Activities start early Saturday morning. Those attending can enjoy food vendors, Belle of the Bay lake cruises, a hike at nearby Sugarloaf Mountain and plenty of outdoor activities on land and fun in the water.


Nestled among the Ozark Mountains and situated on the banks of the 40,000-acre lake, Fairfield Bay – Ozark Mountain Lake Resort & Community – is one of the region's most premier destinations. The community showcases stunning mountain scenery, outdoor activities, interest groups and friendly people who create a safe environment for an outstanding value.


"What will make this day like no other, we'll be watching the thrilling stunts and tricks of some top professional skiers, see a man 'fly' both above the water and high in the air," said Paul Wellenberger, general manager of the Fairfield Bay Community Club. "Nothing is more exciting and freeing than 'surfing' or 'flying above' the waters of Arkansas. 'Surf the Bay' is perfect for families and individuals who want to enjoy everything the outdoors has to offer in Arkansas. From 8 to 80, you have to come try it."


For more information, visit FairfieldBaystartstoday.com/Surf, or call 501.884.4202.