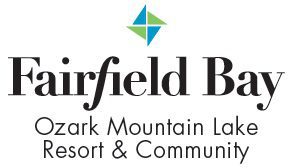 17 Sep

Superintendent's Revenge tourney Sept. 30 at Indian Hills Golf Course

A dump truck on the greens? Is that even LEGAL? Well, it is when you play in the 20th Annual Superintendent's Revenge Golf Tournament on Saturday, Sept. 30, at the Indian Hills Golf Course.


Already known for its challenges, this golf course will have even more obstacles for participants.


"The Superintendent's Challenge is like no other tournament we hold," said Josh Little, Indian Hills Golf Course manager. "We have golfers come from all over the country – some even planning vacations around it – to participate and see what new and exciting curves we'll throw at them. All of it is in good fun, and proceeds earned will go toward making course improvements."


The tournament is expanding this year to accommodate even more teams. The rumor is that some players even try to sneak a peek the evening before to see what they may encounter along the way – but the tricky ground crews have threatened to work under cover of darkness to ensure that everyone will be surprised.


The shotgun start will be at 9 a.m. The cost is $50 per person (cost includes greens fees, cart, lunch and prizes).


For more information or to register, call 501.884.6018.