31 Jul 2021

Summer salad extravaganza

By Don Bingham

It's that time of year again – those last, hopefully, hot days of summer and time to return to school. It's during these days we all endeavor to squeeze in that "last minute" retreat, getaway, steak cookout, or backyard party. These celebrations may materialize in many forms. Our celebration this year will take on the simple form of a Salad Supper Extravaganza!

Where I grew up in Alabama, school did not start until the day after Labor Day and was most generally celebrated with barbecue, smoked and sold by the pound, prepared by the local Kiwanis, Rotary or Lions Club. Those wonderful aromas and flavors can still remind me of those culinary back-to-school signs of what was coming.

Our small, but completely landscaped garden-style backyard is the perfect place for the late afternoon summer party with entertaining spaces large enough for the entire family of 23, including 12 grandchildren!

One of the most refreshing meals that is easily prepared without heating the kitchen is that of a salad buffet. It will include salad choices for any palate, and all ingredients are available at the local grocery store. The Cold Beef Salad is one of our favorites. The vinaigrette is flavorful, the meat is hearty, and serves as an entrée supported by the other salads. We have included some of the salad that will appear on the Salad Supper Extravaganza for your enjoyment. Included is also a simple but great yeast bread to add that Italian-like breadstick for all to enjoy.
Texas Caviar
1 can black-eyed peas, drained
1 can hominy (white), drained
1 green pepper
2 tomatoes, chopped
1 red onion, chopped
1/2 cup parsley, chopped
2 jalapenos, chopped
3 garlic cloves, chopped
1 package Zesty Italian Dressing (Follow directions on back, includes red wine vinegar, olive oil and water.)
Mix ingredients together and serve.
Avocado Salad with Toasted Sesame Seed Vinaigrette
Sesame Dressing:
1/3 to 1/2 cup vegetable oil
1/4 cup toasted sesame seeds
1/4 cup wine vinegar
1 small garlic clove
1 teaspoon Dijon mustard
salt and freshly ground pepper
Salad:
2 heads of Bibb or Boston lettuce, separated into leaves
2 ripe avocados, peeled, pitted, sliced into thin strips, and rubbed with lemon juice
6 fresh mushrooms, stemmed and sliced
3 small green onions, minced
1/2 cup canned white corn, well-drained
1/3 cup coarsely chopped salted cashews
cherry tomatoes (garnish)
For Dressing: Combine all ingredients in a processor or blender and mix until smooth.
Transfer to a jar with a tight-fitting lid and refrigerate. Let set at room temperature 1 hour before using. Dressing can be prepared one day ahead and refrigerated.
For Salad: Arrange lettuce leaves on a platter. Fan avocado slices evenly over lettuce. Sprinkle slices with mushrooms, green onion, corn, and cashews. Cover and refrigerate. Just before serving, sprinkle each salad lightly with dressing. Garnish with tomatoes.
Cold Beef Salad
Bake or grill 1 ½ cups beef strips.  Slice a red onion into rounds. Wash cherry tomatoes and set all aside
Mustard-Horseradish Dressing
In small bowl, combine
1 tablespoon sugar
1 teaspoon dry mustard
1 teaspoon salt
1/4 teaspoon pepper
Dash of paprika
1 tablespoon horseradish
1/2 teaspoon grated onion
With an electric mixer at medium speed, slowly add 2/3 cup salad oil, a small amount at a time, alternately with 1/3 cup of white wine vinegar. Chill thoroughly.
Toss beef strips in the dressing, then arrange them, cherry tomatoes, and onion rings on romaine lettuce greens.
Pizza Breadsticks
1 package yeast dissolved
in 1/4 cup warm water
2 tablespoons olive oil
1 teaspoon granulated sugar
1 teaspoon salt
2/3 cup warm water
3 cups flour
Dissolve yeast in warm water. Let stand for 5 minutes. In a bowl, put olive oil, sugar, salt, and water. Add yeast mixture. Beat in flour 1 cup at a time. Dough will be stiff. Knead 5 minutes. Let rest for 30 minutes. Punch down. Stretch dough into a rectangle, brush with olive oil, and sprinkle with dried parsley.  Bake until golden. Cool and cut into finger wedges.
Rice and Vegetable Salad
8 cups hot cooked rice
1 1/2 cups vinaigrette
1 sweet red pepper, stemmed, cored, and cut into thin julienne
1 green pepper, stemmed, cored, and cut into thin julienne
1 medium purple onion, peeled and iced
6 scallions, cleaned and finely sliced
1 cup dried currants
2 shallots peeled and finely diced
1 (10-ounce) package frozen peas, thawed and blanched in boiling water, salted for three minutes
1/2 cup pitted black olives, finely chopped
1/4 cup chopped Italian parsley
1/2 cup chopped fresh dill
salt and freshly ground pepper, to taste
Transfer rice to a mixing bowl. Pour 1/2 cup of vinaigrette into rice, toss thoroughly, and cool to room temperature.
Add remaining ingredients and toss thoroughly. Correct seasonings. Add additional vinaigrette as needed.
Serve immediately, or cover and refrigerate for up to 4 hours. Return to room temperature before serving.
Vinaigrette:
1 tablespoon prepared Dijon mustard
4 tablespoons red-wine vinegar
1 teaspoon granulated sugar
1/2 teaspoon salt
1/2 teaspoon pepper
minced parsley or snipped fresh chives to taste
1/2 cup olive oil
Measure mustard into a bowl, whisk in vinegar, sugar, salt, pepper and herbs.
Continue to whisk mixture while slowly adding in olive oil until mixture thickens. Adjust seasonings, cover until ready to use.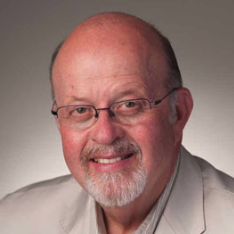 Latest posts by Don Bingham
(see all)