27 Aug 2017

Summer fun away from home

by Don Bingham

For the third year in a row, our family rented a lovely Florida house that sleeps lots of family! During the two weeks' time, our children and grandchildren drove and flew in and out for our amazing time at the beach and poolside.

There are three degreed chefs and lots of wonderful cooks in the family, so everyone pitched in to assist with meals – but Nancy (wife, Mom, Nanna) almost singlehandedly ruled the kitchen by producing amazing meals – all 14 days! The kitchen stove top offered six gas-burners, a cook's dream. Between the cooktop and the outdoor grill, the culinary offerings were enjoyed by both young and older!


The meals required a daily grocery store run, usually in the morning hours, and a "the-sky-is-the-limit" credit card for the seafood market. We enjoyed mostly shrimp, grouper, shrimp, redfish, shrimp, crabmeat and more shrimp. Each family member had their favorite meal that Nancy cooked – mine was probably the night we had steak! Seriously, the shrimp was so good! We ate shrimp boiled, fried, grilled, baked in cream sauce, with remoulade and served with the timeless queen of the mother sauces, ketchup!


The night we had Bok Choy salad, mashed potatoes with cream cheese and lemon pepper and the red snapper with crabmeat sauce (butter, olive oil, cream, wine, lemon juice, capers and fish stock) was a favorite of all.


My major contribution was to tag along with Nancy to Walmart to haul the bottles of store-bought water to the car, seemingly, by the tank full! I would then "drive Ms. Nancy" to the Shrimper's Market, sit in the car to keep the car cool – await the load of fresh seafood to appear and press on for the short drive home – with lots of shrimp!


One of our daughters is a "card-carrying" Godiva lover – which meant a daily run (in the heat) to the mall for this dessert shared with all; others enjoyed the poolside late night s'mores around the fire pit.


But the favorite dessert of everyone is the one that's been around a long time – it's only two ingredients! Whether served in Waterford Crystal flutes or in Solo plastic cups – it is so extraordinarily refreshing after a full day at the beach and the endless shrimp bowl for dinner. It's called Orange Crush Delight.


A blender is nice and an emersion blender is handy, too, but an ice cream scoop or spoon will do just fine!


Vanilla ice cream and Orange Crush Soda are two ingredients available most everywhere. Did I mention that should there be any leftover, it freezes best in disposable Solo cups.

Bok Choy Chopped Salad with Cashews

For the vinaigrette:
2 tablespoons rice vinegar
1 tablespoon low-sodium soy sauce
1 teaspoon toasted sesame oil
1 teaspoon agave nectar or honey
Minced zest and juice of 1 small lemon
Black pepper to taste

For the salad, toss:
3 heads baby bok choy, trimmed and thinly sliced
1/2 cup shredded carrot
1/4 cup slivered red onion
1/4 cup fresh cilantro leaves

Garnish:
1/4 cup roasted, salted cashews, chopped

For the vinaigrette, whisk together vinegar, soy sauce, oil, agave, zest, and lemon juice; season with pepper.


For the salad, toss together bok choy, carrot, onion and cilantro; drizzle with vinaigrette.


Garnish each serving with cashews.

Makes 2 servings
Total time: 10 minutes


Sautéed Redfish with Pistachio and Orange Pesto

Hands-on: 15 min.
Total: 35 min.

1/2 cup shelled unsalted pistachios
3 tablespoons olive oil, divided
2 garlic cloves, minced
1/2 teaspoon grated orange rind
2 teaspoons fresh orange juice
3/4 teaspoon salt, divided
8 (3-ounce) redfish fillets
1 tablespoon fresh thyme leaves
1/2 teaspoon ground mace
Cooking spray

Preheat oven to 450 degrees. Place pistachios on a jelly-roll pan; bake for 4 minutes. Cool slightly; finely chop. Place 2 tablespoons of oil and garlic in a small skillet over medium heat; cook 3 minutes or until garlic begins to sizzle. Remove pan from heat; stir in pistachios, rind, juice and 1/4 teaspoon salt.


Heat a large skillet to medium heat. Add remaining 1 tablespoon oil to pan; swirl to coat. Score skin of each fillet with 3 diagonal (1/4-inch-deep) cuts. Combine remaining 1/2 teaspoon salt, thyme and mace in a small bowl. Sprinkle flesh side of fillets with spice mixture. Add fillets to pan, skin side down; cook 5 minutes or until desired degree of doneness.


To grill, prepare an indirect, medium-heat fire. Stack the fillets in pairs, flesh side to flesh side, making 4 stacks. Place stacks on grill rack coated with cooking spray, and grill 12 minutes or until desired degree of doneness – no need to flip.

Serves 4 (serving size 2 fillets and about 1/3 cup pistachio mixture)
Calories: 351; Fat 19.6 grams

Orange Crush Delight

One liter Orange Crush soda
One half gallon vanilla ice cream

In blender, place scoops of ice cream, filling blender container half full. Pour in Orange Crush to just below top of blender, saving room for blending. Mix to "shake" consistency. Pour and serve!
---
Recognized throughout the state as an accomplished chef, Don Bingham has authored cookbooks, presented television programs and planned elaborate events. Today, he is the administrator for the Governor's Mansion.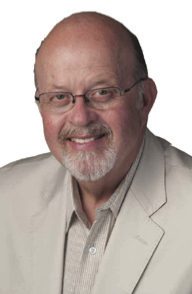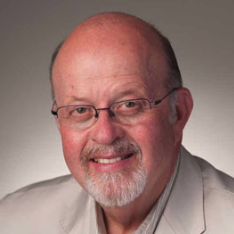 Latest posts by Don Bingham
(see all)