23 May 2015

Summer food and fun: Tips for healthy eating all summer long

by Hazel Halliburton


Summertime means backyard bashes, barbecues and eating favorite summertime treats. However, summer does not mean that you have to throw away all the hard work you did to get yourself summer ready. The summer season is the perfect time to focus on healthy eating and taking advantage of fresh seasonal produce and the grill.

Unity Health Clinical Dietician Karen Szelinski says one of the best ways to incorporate healthy eating into one's warm-weather menu is to visit local farmer's markets.


"When I think about summer, the big thing I think about is all of the available fresh produce and how you can get it local," said Szelinski. "The farmer's market or even growing your own garden is a great option for fresh produce. Usually the foods at farmer's markets have less pesticides and herbicides than produce purchased in a store, plus it's local so it's fresher, tastes better and hasn't been trucked across the country so it leaves a lower carbon footprint. It's also a really good way to support the local economy at more of a grass-root level and help support smaller farmers."


Oftentimes, a wide variety of vegetables can be found at the farmer's market, which is a key to nutrition, according to Szelinski. Each vegetable contains different nutritional benefits. Incorporating vegetables into one's diet such as dark leafy greens like kale, collards, spinach, broccoli and asparagus are great sources of lutein and zeaxanthin, which support maintenance of eye health. Tomatoes and watermelon are a great sources of lycopenes, which help support skin and prostate health.


Another great advantage of summer cuisine is how quick and easy preparation can be. Fresh salads with homemade dressing can be an easy meal, and grilling vegetable kabobs makes a quick meal the entire family will enjoy. While many people enjoy grilling hamburgers or hot dogs, Szelinski suggests that it is best to limit highly processed foods or use healthier alternatives such as grass-fed beef patties, local organic sausage or fish. However, grilling does not have to be limited to meat. It is also a great and easy way to prepare vegetables or even fruit.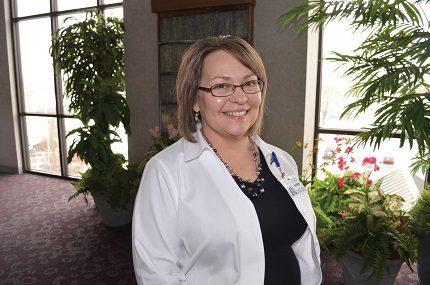 Using aluminum foil to make grilling baskets, spray the baskets with olive oil and fill with chopped vegetables to create a flavorful side that requires very little clean up and is packed with nutritional benefits. Homemade grilling marinades, free of preservatives and sugar, can be used on chicken or other forms of lean meat for healthy entrees, and grilled fruits such as pineapple, plums or apricots can satisfy dessert cravings.

Szelenski said that while grilling can be a healthy option, it is important to remember to clean the grill and remove any "char" or cooked-on-foods prior to cooking. One will also want to remove any charred edges from food before serving to help avoid consuming potential cancer-causing carcinogens. If using charcoal instead of gas, use lump charcoal instead of briquettes and avoid the use of lighter fluid.

Whether growing your own garden or shopping at the farmer's market, be sure to take advantage of the fresh seasonal produce available.
When throwing a backyard party or grilling out at the lake this summer, make the most of your healthy meal options and focus on enjoying a health-centered summer.
Grilled Chicken Marinade
1 tablespoon dijon mustard
1/2 cup olive oil
1/4 cup balsamic vinegar (red wine vinegar works, too)
1 teaspoon hot chili powder
Grated zest from an orange
Juice from the orange
Sea salt and pepper
First, salt and pepper chicken and mix all other ingredients together in a bowl. Coat the chicken with the marinade and let it marinate for 45 minutes before placing on the grill.
Fresh Fruit and Yogurt Ice Pops
Prep Time: 15 minutes
Ready in: 5 hours and 15 minutes
Servings: 8
2 cups fresh blueberries, raspberries, strawberries and sliced bananas, mixed
2 cups plain or vanilla yogurt
2 tablespoons of either sugar, honey or stevia
8 small paper cups
8 popsicle sticks
Place the mixed blueberries, raspberries, strawberries, sliced bananas, yogurt and sugar into a blender. Cover, and blend until fruit is chunky or smooth, as desired.
Fill paper cups 3/4 full with fruit mixture. Cover the top of each cup with a strip of aluminum foil. Poke a popsicle stick through the center of the foil on each cup.
Place the cups in the freezer for at least 5 hours. To serve, remove foil and peel off paper cup.
Grilled Vegetables
Servings: 8 (1 cup each)
2 zucchinis, sliced
2 yellow squash, sliced
1 green pepper, cut into cubes
1 red pepper, cut into cubes
1 pound of mushrooms, halved
1 onion, halved and sliced
2 cups of broccoli florets
2 tablespoons olive oil
2 tablespoons melted butter
3 tablespoons fresh lemon juice
2 cloves garlic
1 tablespoon chopped fresh basil
1/4 cup chopped fresh parsley
1/2 teaspoon oregano
Salt, pepper – to taste
Layer two large sheets of heavy duty tin foil. Add vegetables. Combine dressing ingredients, drizzle over vegetables. Fold sides of tin foil, seal tightly. Grill covered over medium heat for 30 minutes, turning package once. Cut foil and serve.
Nutrition information:
Calories: 113; Total fat: 6.9 grams; Total Carbohydrates: 11.2 grams; Protein: 4.6 grams;
1 cup = 2 vegetable servings. (Recipe adapted from food.com)