12 May 2019

Summer favorites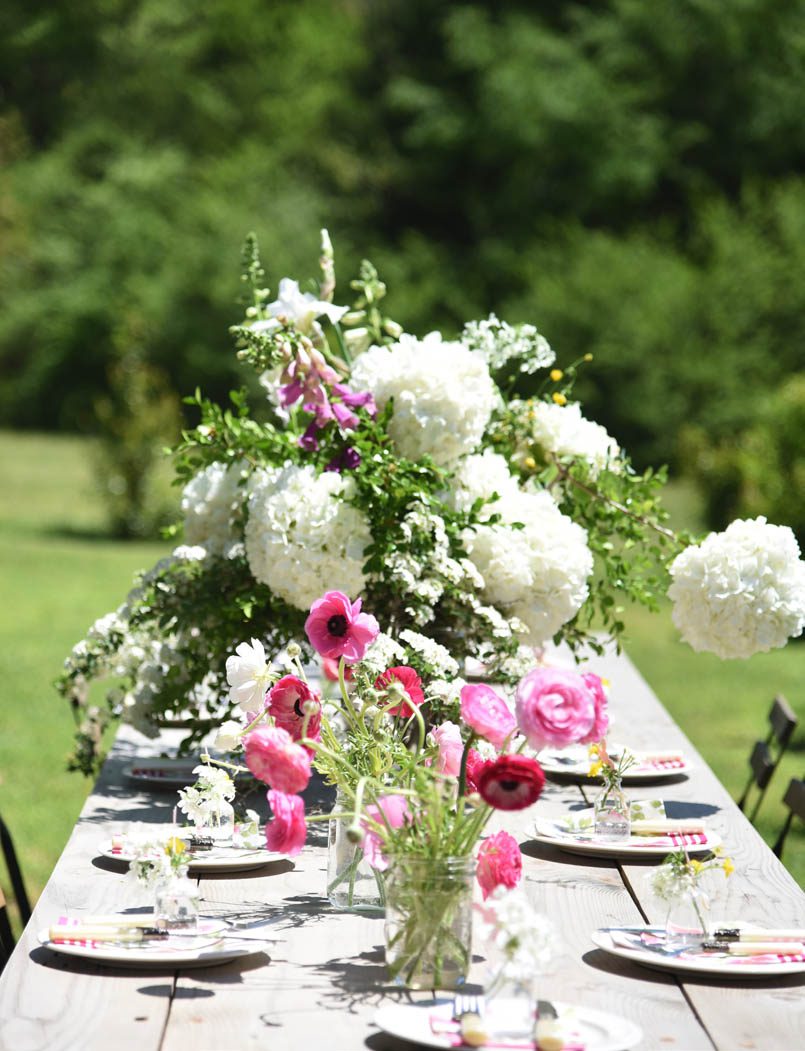 by Donna Benton
Another summer is upon us and while I have come to appreciate the rituals that each season brings, summer is my favorite. I don't know if it's the warm days or the extra hours of daylight, but summer seems to initiate party mode, and who doesn't love a party. I always ty to pack as much fun as I can into the summer and here are a few of my favorite things that I will be doing.
Dining al fresco
For most of the time, our household never had much time for TV. "Friends," "Seinfeld" and "The Sopranos" came and went with hardly a blip on my radar. But lately, for some reason that I can't explain, I have battled winter's darkness with the warm blue glow of a Netflix binge, sometimes while having my dinner at the coffee table. If I consider that as multitasking, I shouldn't feel so bad about my productivity, right? 
But that's not the real me sitting there in my PJs with the remote in one hand and a bowl of something in the other. That version of me is only waiting for Daylight Saving Time to kick in so I can set my table outside. I believe it is true that everything tastes better in the backyard. Most evenings this summer you can find me out there with a big bouquet of whatever is blooming on the table, watching the sun set and fade into the glow of outdoor party lights.
Playing with chickens
If you have never been around chickens, you might find it hard to believe that they have personalities. The way they interact with one another and with people is fascinating to me.
My current gals all have Southern food names; Maple, Biscuit, Moonshine and so forth. Moonshine was the runt and I had to hand feed her when she was a chick. When I asked the farm supply guy for some advice about caring for this little gal, he looked at me kind of funny and said, "They are only a dollar ninety-nine!" He should see her now!
Those girls are always so busy and I love to sit and watch them go about their chicken business. I'll be logging lots of chicken time this summer.
Honing my lumberjack skills
What? Lumberjack skills. Yes, that's right. My daddy was a Louisiana logger and his father before him, so I guess that makes me a third generation lumberjack. I've never actually cut down a tree myself, but I'm pretty sure I can feel it in my blood! My momma was a logger, too, by the way.
I live in a house full of boys, who find lots of manly ways to entertain themselves, so I was not too surprised to find that a giant white oak stump had been erected in my back yard with a big orange target painted on its face. I was surprised, however, at the sheer and utter satisfaction of hurling an axe across the yard and sticking it soundly in the center of the target. That earthy solid thwack stimulates all kinds of primal Viking endorphins.
And it turns out, that I'm not the only gal with a little warrior blood. When we have guests in our home, and they get a look at the axe target in my backyard, without fail the original purpose of their visit is preempted and they stammer "umm… can I throw an axe?" I would like to note here that I am the most accomplished axe thrower in my family, and in general, the ladies can out-toss the fellows, hands down, at least in my back yard.
Paddle boarding with pups
I have been around lakes and rivers my whole life. My earliest memories of having fun on the water were weekend trips to our camp on the banks of Toledo Bend Lake over on the Louisiana-Texas border. I have always found it interesting that everyone else would call our little rustic lakeside getaway a cabin or a lakehouse, but in Louisiana your weekend retreat is a "camp."
We buzzed around the lake every summer in a banana yellow ski boat that is still in service at the camp. My sister and brothers were very competitive and if you fell while waterskiing, that was the end of your turn, so we all got pretty good at it. I can still throw a pretty mean rooster tail, but my tastes have evolved to less aggressive modes of transportation.
Of course, I love gliding along a rippling Ozark stream in a canoe or kayak, but my paddle board is my new favorite way to navigate most any waterway. My pups love it so much is just doesn't feel right going without them. With a combined weight of about 18 pounds, they can scamper to and fro across the deck without rocking the boat too much.
Walking on water has always been reserved for those with divine powers, but for us mortal weekend warriors, paddle boarding is the next best thing. It is a near perfect way to take a peek into the underwater world, gliding over the surface of a crystal clear Arkansas lake or river with a virtual aquarium at your feet.
Of course, neck-deep in water is the best way to beat the Arkansas heat and the nature of paddle boarding is that you end up in the drink from time to time, but that is usually a good thing. I like the rivers in late summer when the water settles to a series of pools and trickles, but you can't beat quiet, still mornings and evenings on the lake, gliding quietly across a glassy pool.
Growing things
I love working in the yard and the garden. My outdoor spaces go from looking like an HGTV special to the surface of the moon, depending what kind of other projects I have going on. Right now, my backyard looks more like a prairie and we have yet to mow our yard all at once this season.
But my garden is looking good thanks to the help of other members of our crew, and you can bet I'll have some flowers. We grew our garden plants from seeds this year for the first time ever, and it was easier than I thought. Now I'm feeling like I need a greenhouse! This summer, I am definitely going to be growing things.
Sure, we will probably take a vacation, I'll be doing some interesting projects at work, and I'll be doing lots of great things with my family, but it's the little things that are really my favorite things about summer.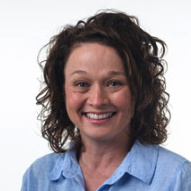 Latest posts by Donna Benton
(see all)