28 Jul 2021

Suire takes the reins as head softball coach at Hendrix

CONWAY – Mark Suire has been named Hendrix head coach, director of athletics Amy Weaver announced. Suire replaces Weaver, who retired from the position in May after 19 seasons (2003-21) with the most wins in program history.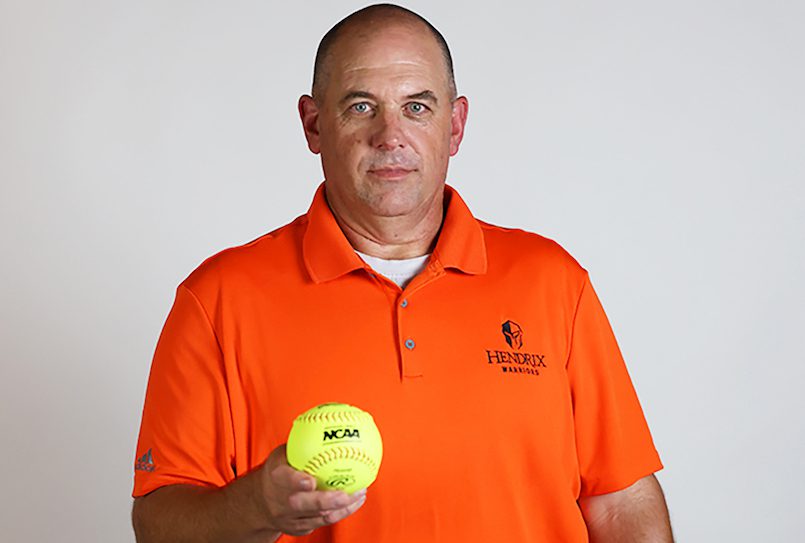 "Coach Suire's resume speaks for itself," Weaver said. "He brings a tremendous amount of experience and success to the program. Mark's personality, coaching philosophy, knowledge of Division III, ability to recruit and desire to impact the lives of the players in a positive way made him the best candidate for the job. It will be exciting to see the great things he will accomplish as he begins a new chapter in the Warriors softball program."

Hendrix interviewed a number of highly accomplished candidates and ultimately decided Suire was the right fit to help guide a Hendrix lineup that returns seven everyday starters and 13 letter winners from a season ago, headlined by four All-Southern Athletic Association (SAA) members – first team outfielder Avery Colclaser, second team infielder Grace Bryant and catcher Kinsey Bryant and honorable mention pitcher Hailey Johnston. Jaydan Hunt, a former National Fastpitch Coaches Association (NFCA) All-Atlantic Region second team and All-SAA first team outfielder with the Warriors, is also sticking around the program after being named assistant coach and strength and conditioning coach in June.

"It is both humbling and exciting to be selected as the next head softball coach at Hendrix. I would like to thank Amy Weaver, President Arnold, and the entire search committee for their confidence in me to lead the Hendrix softball program," Suire said. "I am excited to join such a well-respected institution both in academics and athletics, and I can't wait to get to Conway and begin working with our student-athletes to shape the unlimited future of the Hendrix softball program."

Suire spent the last six seasons (2016-21) as head coach at Centenary (La.), where he mentored 31 All-Southern Collegiate Athletic Conference performers, including Anna Dunn, one of the most decorated players in program history.

The 2015 Southern Collegiate Athletic Conference (SCAC) Newcomer of the Year, Dunn was tabbed a NFCA third team All-American and All-West Region first team outfielder as a senior, when she set the Centenary and SCAC single-season records for home runs, RBIs and slugging percentage.

In 2021, Suire guided the Ladies to their first appearance in program history in the SCAC Championship title game, a one-run loss to then No. 1-ranked Texas Lutheran, which advanced to the National Championship round of the NCAA tournament. Three Centenary players were named to the All-Tournament Team. Suire also coached six All-SCAC performers, including one first team, one second team and four honorable mention.

Under Suire's guidance, the Ladies ranked second in the SCAC and 20th nationally in stolen bases. Centenary led the league in sacrifice bunts and ranked second in triples, fielding percentage and shutouts and third in home runs, walks and earned run average (ERA).

Hailee Leger led the nation in saves. Mackenzie Cox was third in the SCAC with 21 stolen bases, and Kaylea Patridge fourth with 20.

In 2020, Centenary was 6-6 overall before the season was canceled due to COVID-19.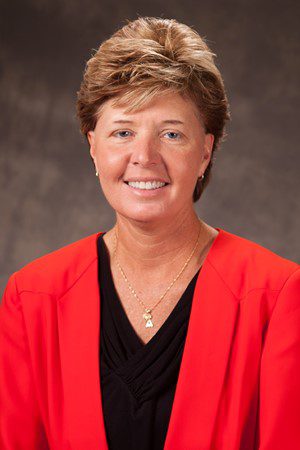 In 2019, Suire took the Ladies to the SCAC Championship semifinals for a second-straight season. He coached seven All-SCAC performers, including one first team, two second team and four honorable mention. The Ladies finished 12-10 in league play, their first winning record in conference play since joining the SCAC.

In 2018, Suire guided Centenary to the SCAC Championship semifinals. He coached seven All-SCAC performers, including one first team, two second team and four honorable mention.

In 2017, Centenary finished third in the SCAC with 12 victories, the most in nearly a decade. Suire coached one first team All-SCAC player.

Wendy Gillet led the nation in sacrifice flies.

Suire took over a program that prior to the 2016 season had not won double-digit games since 2010 or finished with a winning record since 2009 and posted a 23-22 overall record. Five players were voted All-SCAC, including one to the first team and four honorable mention.

Prior to Centenary, Suire was a head coach in the Louisiana high school system for 20 seasons, starting in 1996 at Abbeville High School, a program that had only one win in two previous seasons.

In 1998, Suire led the Wildcats to the state tournament quarterfinals. After six seasons (1996-2001), he departed with the most wins in program history.

Suire worked at Delcambre High School for 12 seasons (2002-2013). After taking over a program in its second year of existence, he tallied a 227-101 overall record with the Panthers, including appearances in five state tournament semifinals and the 2008 state championship. From 2006-2010, his Delcambre teams won more postseason games than any program in Louisiana.

Suire was at the helm at Catholic High School for two seasons (2014-15) with two state tournament berths and a spot in the regional playoffs in 2015.

Suire coached football, boys' basketball and baseball at Catholic for two seasons (1992-93) and Saint Edmund High School for two (1993-95).

A member of the Louisiana Softball Coaches Association (LSCA) since 2000, Suire was president of the organization for two years (2011-13), a member of the executive council for one (2009-10) and a head coach in the 2010 LSCA All-Star Game.

Suire was a member of the 1988 Southland Conference champion McNeese State baseball team before transferring to Mississippi Delta Junior College (now Mississippi Delta Community College) as a sophomore and Louisiana College for two seasons (1990-91). In 1989, he helped the Trojans to a regional championship.

Suire earned a Bachelor of Science in general studies from Louisiana Lafayette in 1992. The Abbeville, La. native attended Abbeville High School. Mark and his fiance, Ashlyn Grossie, have one daughter, Anlee, and one son, Dalton.