17 Mar 2021

Sugar Bears volleyball face tough SLC schedule

The University of Central Arkansas (7-6, 5-3) takes on their biggest week of the season as they play two top-tier volleyball programs.

The Sugar Bears open-up this tough road stretch as they face Stephen F. Austin (19-5, 7-1) today and finish up the week at Abilene Christian (6-4, 5-3).

UCA heads into this tough stretch after dropping their last match to Houston Baptist to end their four-match winning streak. The Sugar Bears maintained a close matchup with the Huskies but could never take that step towards the lead in the 3-1 loss. Regardless of the score, the Sugar Bears saw a few players continue to take steps towards being a star in the making. One such player is sophomore Alexis Stumbough who continued her recent streak of success as she managed her second double-double in three matches. Another player that continues to push the envelope is freshman Charlie Tidwell who has showcased her abilities in more than one fashion as she has shown her potential in the second row and at the net.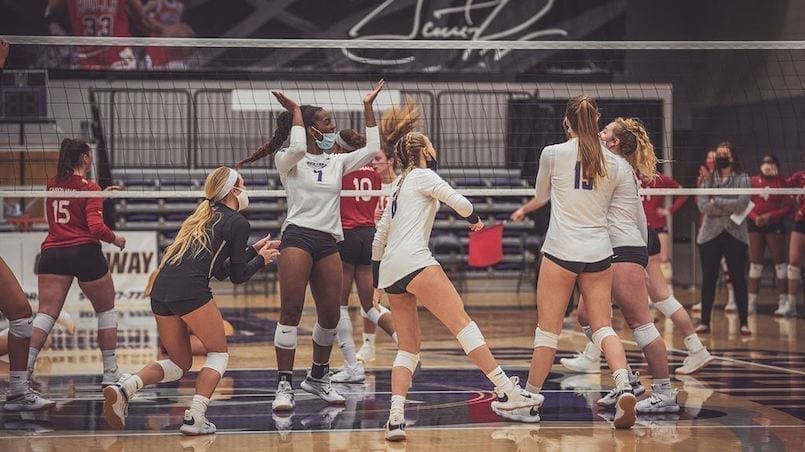 These are two players to watch as the Sugar Bears take on two of the conference's best.
UCA will start their short road stint as they prepare for the best the Southland offers with SFA. The LadyJacks are coming off a historic loss as they dropped their first SLC game in almost two years to Southeastern Louisiana. This should make for an exciting matchup as these two met in the fall portion of the schedule. In that first matchup, the Sugar Bears nearly proposed a comeback as they won the third set but instead were shut down in the fourth set in the 3-1 loss. Numerous players lead SFA as they host Southland leaders in service aces, total blocks and digs.
Fast-forwarding to Saturday, the Sugar Bears will ship out to Abilene, Texas, to face off against Abilene Christian. Normally a top-tier program, the Wildcats have fallen in three SLC matches, all of which came at the hands of the conference's top three teams. This 5-3 conference record has propelled them to sixth place as they sit just half a match ahead of the Sugar Bears. ACU is led by a sophomore setter Madison Rohre as she is towards the top of the Southland for total assists. 
The Sugar Bears start this road trip today at 6 p.m. as they face SFA in Nacogdoches, Texas. Following that matchup, UCA heads to Abilene to match up with the Wildcats at 1 p.m. on Saturday.