31 Mar 2021

Sugar Bears dominate Wildcats

CORPUS CHRISTI, Texas – The University of Central Arkansas came out with a fire that no one had seen all year as they dominated offensively in the 3-1 victory.

The Sugar Bears hit another level in the first, second and fourth set as they found their offensive groove against the Wildcats. Leading the charge in that movement was senior Amanda Beaton and junior Madi Bowles. Beaton and Bowles shared the kills leader mark as they each posted 14.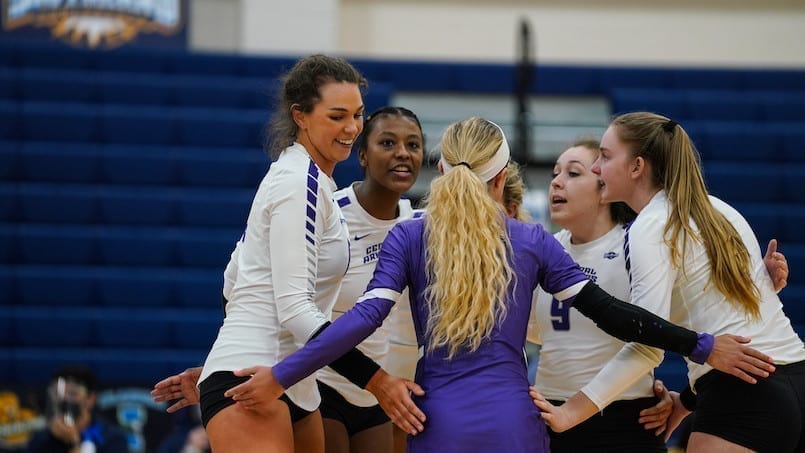 Set 1:
UCA could not be contained in the first set as their offense hit another level. The Sugar Bears boasted a .607 hitting percentage as they had 19 kills on 28 attacks. That percentage told the story as they clawed past the competition with ease in the 25-15 set victory. UCA got on a roll early as they came out of the gate on a 9-3 rally. From that point, everyone continued to get in on the action as all of the outside hitters were able to grab a few kills. UCA continued to ride out their lead and would host their best offensive set since the fall season.
Set 2:
The second set was much of the same as the Sugar Bears continued to impress in the SLC Tournament's first round. UCA went on a roll early before easing off the acceleration to do it all over again. The Sugar Bears in the middle of the set went on an incredible run as they won eight of the nine to go up 18-9. UCA continued the pace all the way up to the end as they eventually closed it out 25-14.
Set 3:
The Sugar Bears lost a little momentum in the third but stayed strong until the 25th point. It was a constant back and forth as there were six lead changes and 13 tie scores in the set. However, ACU took the last of it as they eventually gained the match point and won it 25-23.
Set 4:
The fourth set was back to business as usual as the Sugar Bears held up strong on defense as they forced ACU to have a -.069 hitting percentage. UCA followed the formula of their previously successful recipe as they went on a run to start the fourth. That continued on throughout as the Wildcats committed multiple errors that allowed the Sugar Bears to grow the lead. Eventually, it was all said and done as UCA won the set 25-18 and the match 3-1.
Up next, the Sugar Bears will face Southeastern Louisiana at 4 p.m. tomorrow in the second round of the SLC Tournament.
Quote from head coach John Newberry:
"That was an exciting win for us. Really proud of the way we played as a team. All of our hitters on the outside had a really incredible game. Really proud of the way Anna Williams played today. She was really key person for us, because of her set location and tempo. Now we are looking forward to another matchup with Southeastern."