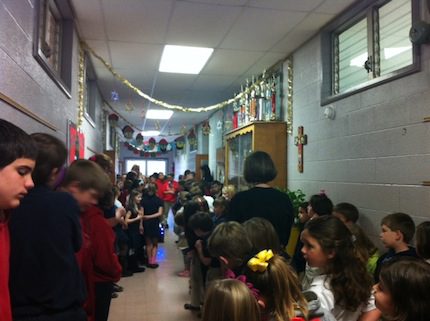 22 Dec 2012

Students create Jesse Tree

Posted at 8:43 AMh

in

News

During Advent, the elementary students and teachers at Sacred Heart Catholic School celebrated the season by creating their own "Jesse Tree."

A "Jesse Tree" is a family tree of sorts that depicts Jesus' family tree.


Each morning during Advent, the SHCS students and teachers gathered in the elementary hall to create their own Jesse Tree. Led by the sixth grade class, the story begins in the Old Testament with the story of creation in Genesis.

Each day, a different story was read from the Bible and a special Advent song was sung by the students and teachers.


The Jesse Tree was culminated by the birth of Jesus.


This wonderful annual school activity is rich in tradition, and is but one of the ways the students of Sacred Heart celebrate the Christmas season.