18 May 2017

Strawberry time in the 501

by Don Bingham

One does not have to search very far to find that amazing annual appearance of the strawberry stand, alluring the passer-by to stop and rest a while! We just purchased our first load of rich, wonderful strawberries from Clinton, but they are available at all points in the 501 from Cabot to Bald Knob and in many areas of our beautiful state.

Here is just a brief bit of trivia regarding the strawberry:


The strawberry (Fragaria) has its first origins around the 14th century when the first major attempts at cultivation were recorded in France. In 1368, King Charles V planted 1,200 plants in the gardens of the Louvre. A few years later, the Duke and Duchess of Burgundy planted thousands of plants at their Dijon estate.


When Europeans came to America, they found that the Native Americans had cultivated a wild strawberry that was superior in size and flavor to the European variety. However, the hybrid strawberry that we know today was not developed until the 18th century, when the American and Chilean varieties were crossed to make Fragaria X Ananassa, the precursor of all cultivated strawberries grown today.


Did you know that the entire strawberry plant was used to treat depression?


The combination of strawberries and cream was introduced by Thomas Wolsey in the Court of King Henry VIII.


Strawberries are packed with vitamins and minerals, and studies show the strawberry can reduce LDL cholesterol levels. Limited research indicates that strawberry consumption may be associated with decreased cardiovascular disease risk and that phytochemicals present in strawberries have anti-inflammatory or anti-cancer properties.


The following recipes are for your enjoyment — not necessarily for your health! These favorite selections have not been proven to lower much of anything except stress about a difficult day! My wife, Nancy, and I faced some challenging situations in our day-to-day journeys, and we each treated ourselves to a wonderful bowl of sliced, sugared strawberries with vanilla ice cream. The euphoric delight lasted a few short hours, but there are more strawberries in the garage refrigerator, and some in the freezer jam section — and there even may be a little strawberry liqueur left over from a previous season.


Enjoy this luscious berry while it is still available!

Strawberry Bread

1/2 cup butter, softened
1 cup sugar
1 (3-ounce) package of cream cheese, softened
2 eggs
1 teaspoon vanilla
2 cups flour
2 teaspoons baking powder
1/2 teaspoon baking soda
1/2 teaspoon salt
1/2 cup milk (or Half and Half)
1 1/2 cups of strawberries, chopped
1/2 cup pecans, chopped

With electric mixer, cream butter, sugar and cream cheese. Add eggs, one at a time. Mix in vanilla. In separate bowl, mix flour, baking powder, baking soda and salt. Combine with butter mixture, mixing milk alternately, until blended. Dough will be thick. Rinse strawberries and let dry. Carefully fold in strawberries and nuts. Grease and flour a 9-by-5-inch loaf pan. Bake at 350 degrees for 50-60 minutes. Let bread mellow a day before serving.

Lemon Roll with Strawberries

3 eggs
1 cup granulated sugar
1/3 cup water
1 teaspoon vanilla
3/4 cup all-purpose flour
1 teaspoon baking powder
1/4 teaspoon salt
Powdered sugar
Clear lemon filling
2 pints strawberries
1/4 cup granulated sugar
1 kiwi fruit, sliced
Mint leaves

Heat oven to 375 degrees. Line jelly roll pan with aluminum foil or waxed paper; grease generously. Beat eggs in small bowl on high speed until very thick and yellow colored, about 5 minutes. Pour eggs into large bowl. Beat in 1 cup granulated sugar gradually; beat in water and vanilla on low speed. Add flour, baking powder and salt, gradually; beat until batter is smooth. Pour into pan, spreading batter to corners. Bake 12-15 minutes. Immediately loosen cake from edge of pan; invert on towel sprinkled with powdered sugar. Carefully remove foil; trim off stiff edges of cake. Roll hot cake and towel from narrow end. Cool. Prepare Clear Lemon Filling; cool. Unroll cake; remove towel. Spread cake with Filling; roll up; refrigerate no longer than 24 hours.
Reserve 8 medium strawberries; slice remaining strawberries. Sprinkle sliced strawberries with 1/4 cup granulated sugar. Garnish with reserved strawberries, kiwi slices and mint leaves. Serve sliced strawberries with roll. Serves 6-8.


Clear Lemon Filling

3/4 cup granulated sugar
3 tablespoons cornstarch
1/4 teaspoon salt
3/4 cup water
1 tablespoon margarine or butter
1 teaspoon grated lemon peel
1/3 cup lemon juice

Mix sugar, cornstarch and salt in saucepan. Stir in water gradually. Cook, stirring constantly until mixture thickens and boils. Boil and stir 1 minute; remove from heat. Stir in margarine and lemon peel. Stir in lemon juice gradually and, if desired, add 4 drops yellow food color. If filling is too soft, refrigerate until set.

Strawberry Pretzel Salad

2 cups crushed pretzels
3/4 cup butter, melted
3 tablespoons white sugar
1 (8 ounce) package cream cheese, softened
1 cup white sugar
1 (8 ounce) carton frozen whipped topping, thawed
2 (3 ounce) packages strawberry gelatin
2 cups boiling water
2 (10 ounce) packages frozen strawberries

Preheat oven to 400 degrees. Stir together crushed pretzels, melted butter and 3 tablespoons white sugar; mix well and press mixture into bottom of 9-by-13-inch baking dish. Bake 8-10 minutes, until set; set aside to cool. In a large mixing bowl, cream together cream cheese and white sugar. Fold in whipped topping. Spread mixture onto cooled crust.


Dissolve gelatin in boiling water. Stir in frozen strawberries and allow to set, briefly. When mixture is about the consistency of egg whites, pour and spread over cream cheese layer. Refrigerate until set. Serves 18.
---
Recognized throughout the state as an accomplished chef, Don Bingham has authored cookbooks, presented television programs and planned elaborate events. Today, he is the administrator for the Governor's Mansion.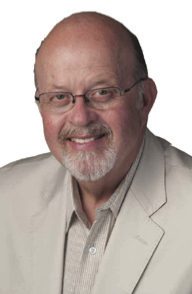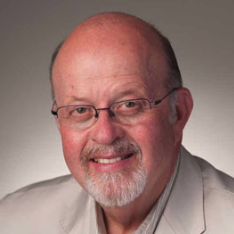 Latest posts by Don Bingham
(see all)