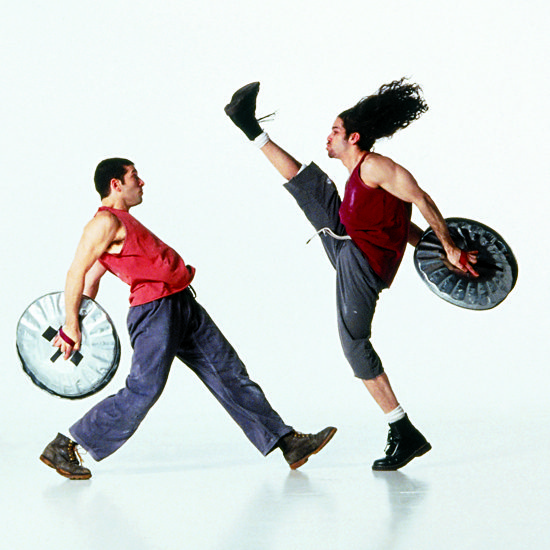 05 Mar 2012

'STOMP' set for Conway debut

Posted at 5:41 PMh

in

News

by Rachel McAdams

CONWAY — STOMP, the international percussion sensation, will make its Conway premiere at the Donald W. Reynolds Performance Hall on Tuesday, March 27.


The 7:30 p.m. showing will continue UCA Public Appearances' Broadway Series.

STOMP, an overwhelming success marked by rave reviews, numerous awards and sell-out engagements, is the winner of an Olivier Award for Best Choreography (London's Tony Award), a New York Obie Award, a Drama Desk Award for Unique Theatre Experience and a Special Citation from Best Plays. The young performers "make a rhythm out of anything we can get our hands on that makes a sound," says co-creator/director Luke Cresswell.


Stiff-bristle brooms become a sweeping orchestra; Zippo lighters flip open and closed to create a fiery fugue; wooden poles thump and clack in a rhythmic explosion. STOMP uses everything but conventional percussion instruments — trash cans, tea chests, plastic bags, plungers, boots, and hubcaps — to fill the stage with compelling and infectious rhythms.


From its beginnings as a street performance in the United Kingdom, STOMP has grown into an international sensation over the past thirteen years, having performed in more than 350 cities in 36 countries.


STOMP continues its phenomenal run with the ongoing sell-out Off-Broadway production at New York's Orpheum Theatre, a North American tour, and two productions overseas — a permanent London company and a European tour.


Critics and audiences have raved:


"STOMP is as crisp and exuberant as if it had opened yesterday." — New York Times.
"STOMP has a beat that just won't quit!" —San Francisco Chronicle
"Electrifying! Triumphs in the infinite variety of the human experience." — Los Angeles Times
"A phenomenal show! Bashing, crashing, smashing, swishing, banging and kicking." — Chicago Tribune.


STOMP is directed and created by Cresswell and Steve McNicholas.


Tickets, available at the UCA Ticket Central Box Office, are $30-$40 for adults, $27-$37 for senior citizens, $25-35 for UCA alumni, $28-$33 for UCA faculty and staff, and $10 for students. UCA students can get free tickets by presenting a valid UCA ID at the box office. For tickets, call 501.450.3265 or toll free from anywhere in Arkansas at 1.866.810.0012 or visit uca.edu/tickets.


For more information, contact Jerry Biebesheimer at 501.450.3682 or [email protected].