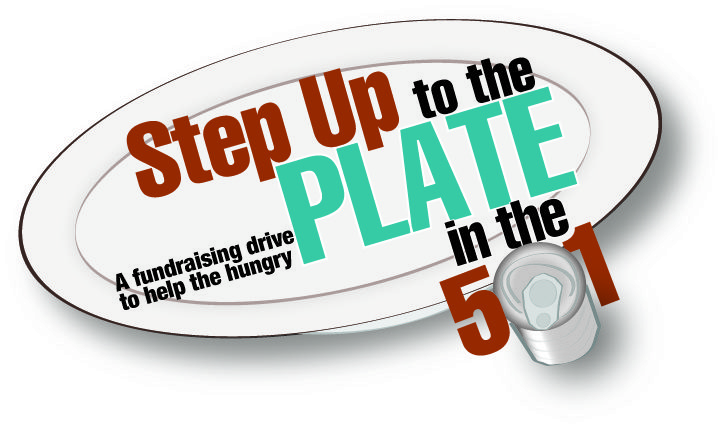 26 Oct 2009

'Stepping up' to help others

Posted at 1:26 PMh

in

News

"Stepping up to the plate" – which will run Monday, Nov. 9 through Thursday, Nov. 19 – will include the collection of funds to create a permanent endowment to provide financial resources to assist Faulkner County agencies that provide hunger relief. In addition, non-perishable food items are being collected for donation to the Bethlehem House homeless shelter in Conway.

Julie LaRue, community director of the Faulkner County office of the Arkansas Community Foundation, approached 501 a few months ago regarding the special hunger initiative and the endowment fund. "It is heartbreaking to learn how many of our neighbors struggle with hunger every day, right here in our community; with recent changes in our economy, hunger relief agencies have reported a significant increase in the number of people seeking assistance," said LaRue. "The Arkansas Community Foundation (ARCF) wants to make a permanent impact on this issue by establishing endowment funds across the state specifically to target hunger. The beauty of an endowment fund is that it will provide income to hunger relief agencies each and every year, forever.

"And even better, an ARCF state board member will provide matching funds, so that every dollar someone gives (up to $10,000) is increased by 50 percent. ARCF/Faulkner County has chosen to accept this challenge, and has established the 'Stop Hunger Endowment for Faulkner County'."

"Schools in Faulkner County have stepped up in a big way to support this special hunger initiative," said 501 editor Sonja J. Keith. "Our goal is to raise $10,000 and collect 10,000 canned goods/food items to support hunger relief efforts. With the tremendous support and encouragement we have already received from school officials, I'm certain we can meet our goal.

"We are not aware of any countywide effort of this magnitude that has been undertaken. We are excited to be a part of it."

Updates on the collection will be posted throughout the campaign on the magazine website – www.501lifemag.com.

Each school in Faulkner County – public and private, elementary through high school – has been invited to participate and commitments have been received from the public schools at Conway, Greenbrier, Guy-Perkins, Mount Vernon-Enola and Vilonia as well as Conway Christian and St. Joseph School.

Each team that collects a minimum of 400 food items and $400 will have their photograph published in 501 LIFE. The team that collects the most (money and canned food) will be featured in an upcoming issue of 501 LIFE. (Winner will be determined by the number of canned goods and money collected divided by the school's enrollment.)

"In addition to raising needed funds and collected items to help replenish the bare shelves at Bethlehem House, we hope to increase awareness about the Arkansas Community Foundation and the important role it plays," Keith said. "Through endowed funds like this one, we ensure that financial resources for important projects like this will be available in perpetuity."

For more information, please contact Julie LaRue at 501.932.0390 or [email protected]. Monetary donations can be mailed to "Stop Hunger Endowment for Faulkner County" at 1301 N. Museum Road, Conway, Ark. 72032. Donations are tax deductible.