31 Aug 2022

STEM education proves valuable to PCSSD students

By Jessica Duff

The Science, Technology, Engineering and Math (STEM) education continues to prove its value at the Pulaski County Special School District as interest in these areas increases among students at all grade levels. Maumelle Middle School eighth-grade science teacher Dr. Brandy Henderson is just one dedicated educator in the Maumelle Feeder who understands the importance of the lessons learned in STEM classes.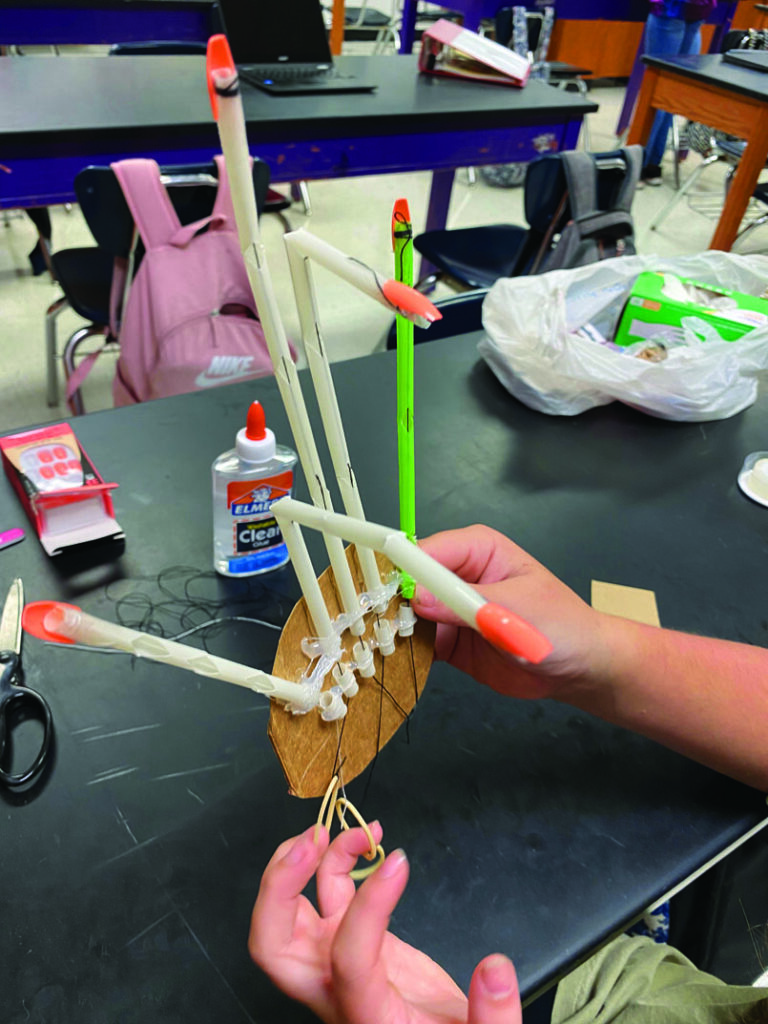 "Lessons in STEM help students to sharpen a student's scientific processing skills, increase critical thinking, improve self-efficiency, and open minds to new opportunities," said Dr. Henderson. "It also helps students hone and master problem-solving, which has weakened due to the instant gratification of Google searches."
Dr. Henderson explains that she understands not all students will enter a STEM field for a career, but it is still important for students to understand the real-world applications of STEM and how they can make a difference.
"I engage the students in real-world problem solving like how to engineer a sturdy bridge, building, or robotic hand. Giving them real-world problems to solve using blueprints, metric measurements and math, looking at the different materials that would work the best."
Maumelle teachers are always looking for new and fun ways to reach their students while ensuring a quality education.
Dr. Henderson explains one of her favorite lessons she uses to end each school year: "I describe a scenario in which an EMP (electromagnetic pulse) attack has occurred at our school, completely knocking out our everyday comforts like electricity, cars, phones, internet, cellphones, microwaves, refrigerators, stove, etc. Then I have my students figure out how to survive using the critical thinking, problem solving, and scientific processing skills they have learned throughout the year. The students love it, after they get over the frustration of losing access to technology!"
PCSSD is looking forward to seeing even more growth in the areas of STEM as Dr. Justin Luttrell moves into the second year in his position of Director of STEM. In his first year, Dr. Luttrell implemented monthly STEM is LIT challenges for students to encourage fun and educational activities for students of all ages.
About PCSSD
Pulaski County Special School District spans more than 600 square miles in Central Arkansas and requires highly skilled and passionate personnel to adapt educational policies and personalization to 26 schools. Every school is accredited by the Arkansas State Board of Education. PCSSD has served schools across Pulaski County since July 1927.
PCSSD is committed to creating a nationally recognized school district that assures that all students achieve at their maximum potential through collaborative, supportive and continuous efforts of all stakeholders.