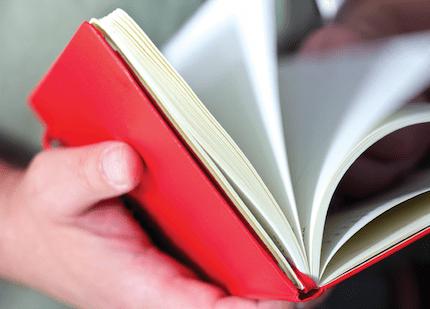 17 Dec 2014

Starting a new year afresh

Posted at 3:03 PM

in

Faith

by Laurie Green

Ahh, the New Year. Isn't January such a refreshing time of year? I personally love the crisp, cold weather. It gives me a great excuse to wear my oversized coat and big, bulky sweaters that hide all the extra pounds that I put on over the holidays.

If you're anything like me, you have been eating since the Halloween candy hit the shelves last October, or wait . . . did they start selling candy in September? It's hard to remember after the candy corn coma I experienced, but, nevertheless, that's where the downfall began. Then came January and everything changed.


The New Year is the time we take an evaluation of our life and the time we set new goals and resolutions. We vow to lose our winter weight and to be fit enough to wear that swimsuit this summer. We tighten the belt on our finances, and we start trying to figure out how to dig out of the holiday spending spree. Most importantly, we vow that this year will be different than the last.

This year we are really, REALLY going to keep our resolutions.


However, it never fails for me that by the time February rolls around and the Valentine's candy makes its grand debut, I lose focus on my New Year's resolutions, and I decide that maybe it is best to wait until the return of the next New Year to get a fresh start.


It's funny how often we do the same thing with our spiritual life. We make big promises and resolutions to ourselves such as praying more, giving more and just trying to be the all-around best person we can be. However, just when we least expect it, we hit a huge pothole in the road of life, and we get frustrated and start to lose sight of our goals.


We start believing the lies that we aren't good enough or that we have too much baggage to try to live a blessed life. We think we have to have it all together and that everything needs to be perfect before we can be the person God called us to be. This couldn't be further from the truth.


The thing is that God knew we were flawed from the start, but He chose to love us anyway, mess and all. God doesn't expect us to wait a whole year to start over when we mess up. He knew that even with the best intentions we would fall off track and lose direction. That's why He gave us this wonderful promise in Lamentations 3:22-23: The faithful love of the Lord never ends!

His mercies never cease. Great is his faithfulness; his mercies begin afresh each morning.

Laurie is a native of Greenbrier. She is the wife of Will Green, step-mom to three adult children and their spouses, mom of two sets of teenage twins and Gram-Gram to four grandkids. You can reach Laurie at [email protected] and visit her blog at maketodaymatter.weebly.com.