30 Nov 2021

Start the new year in style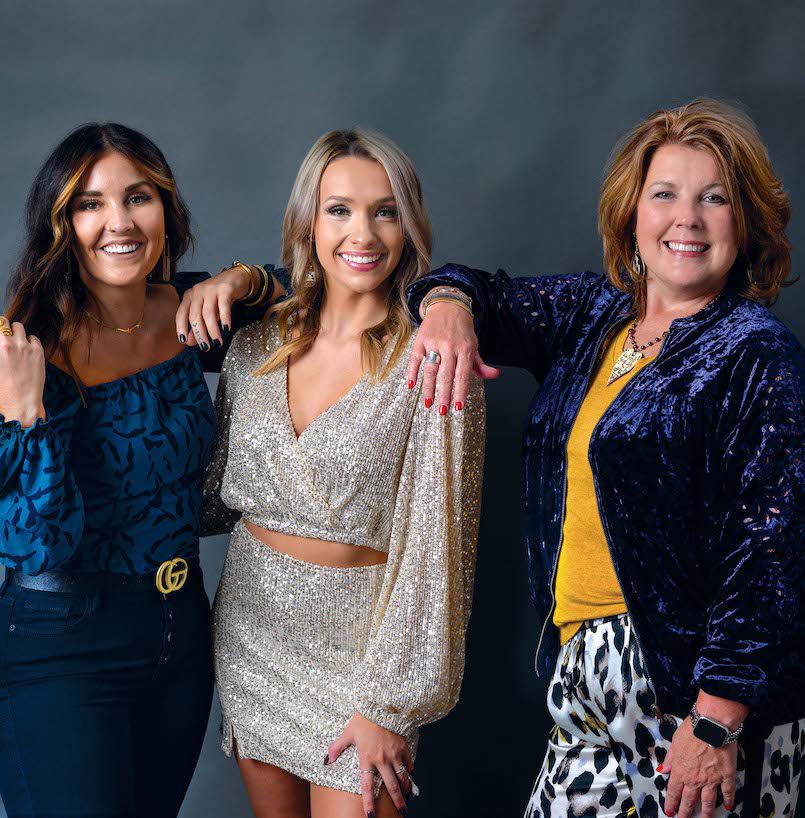 twenties friendly
Krista is ready to ring in the New Year in her matching set from HipSway. 
Who doesn't love a good sequin for NYE? We love the sparkle that can be taken from day to night! Pair with a fun statement earrings and a boot and you're ready for the night!
thirties friendly
Heather is playful and chic in this Golden Girls outfit. 
New Year's Eve is all about having fun and that's exactly what this outfit is! We love taking our go-to black denim up a notch by adding fun prints and pops of color. Don't be afraid to mix it up! Then, finish off the look with a trendy pair of studded heels and beautiful gold jewelry. Now you're all set for wherever your night may take you!
forties+ friendly
Georgeann will be bubbly and comfortable in this ensemble from Kindred Mercantile.
Ring in the New Year looking sassy! Animal print is a classic! Satin tapered pants give just enough twist to catch the eye while remaining comfy with an elastic waist! It's all about design in this popular velvet bomber jacket with eyelet sleeve details.
You're never complete without the best accessories. This locally made essential oil necklace brings a positive message: "Kind words speak life." Complete the look with leather detailed earrings, a magnetic closure bracelet, and a classy small backpack is now an essential.