15 Nov

Start the holiday week with a classic Peanuts cartoon

The official start to the holiday season is upon us! Gather your friends and loved ones to watch "A Charlie Brown Thanksgiving" on Arkansas PBS Sunday, Nov. 21, at 6:30 p.m., paired with "An Arthur Thanksgiving!" at 5:30 p.m.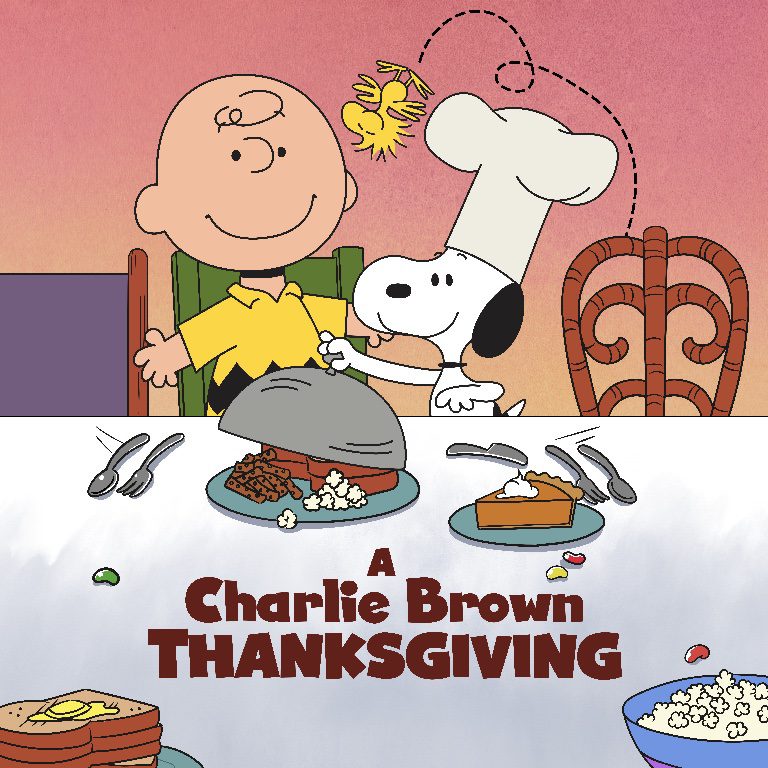 The special will air ad free on Arkansas PBS and Arkansas PBS KIDS, in addition to streaming on Apple TV+. The complete schedule and more information on ways to watch Arkansas PBS and Arkansas PBS KIDS throughout the state is available at myarpbs.org/watch.
Plus, if you're looking for some toast and jellybean recipes, or want to share your own family traditions, check out our Meatball Jell-O blog (wait, what?) here.
"We should just be thankful for being together. I think that's what they mean by 'Thanksgiving,' Charlie Brown." — Marcie