27 Nov 2019

Standridge, Mustangs eye Bauxite rematch

by Mark Oliver

After falling short in the first round of the Class 3A regional tournament a year ago, Perryville senior forward Reid Standridge is out to prove that the Mustangs should be included in the Class 3A title discussion this season.

"This season is going really well for us so far," Standridge said. "Because we made the football playoffs, we didn't have a lot of time to practice together, but with each game, we're getting to know each other better on the court, and it's showing on the scoreboard, too."

Off to a 3-1 start this season, the Mustangs' lone blemish — an 11-point loss to Bauxite — serves as motivation for the team to improve. Following the Thanksgiving holiday break, Standridge and the Mustangs get an opportunity for revenge against the Miners.

"Bauxite is going to be a big game for us," Standridge said. "We lost to them at their place, which is always a tough place to play. In the last game against them, we didn't drive in on them when we needed to. This time, our strategy is to attack their big men and to not be intimidated by their size. If we can keep pressure on them and keep a right state of mind, we believe that we can beat them and make a statement."

Standridge was selected to this year's 501 Basketball Team — 41 players representing the best the 501 has to offer both on and off the court. The team is sponsored by Conway Regional Health System, First Security Bank and Conway Orthopaedics and Sports Medicine Center. The senior was nominated by his head coach, Dion Hargrove.
"Reid is a school leader," Hargrove wrote in his nomination. "He is well-liked by his teammates and works extremely hard in practice to lead by example. He is an outstanding interior player, works extremely hard to be an outstanding rebounder and has improved his free throw percentage. He has game experience and will mentor the younger players this season."
As the Mustangs charge ahead, Standridge is focused on leading his team to the finish line. 
"We lost three really good players to graduation last year," Standridge said. "As a senior, it's my job to step up and be the leader who will get the team motivated. A personal goal of mine is to improve my free throw average. It's something small, but it matters on the court. It takes time to perfect the little things, but if everyone works on their technique and knows what they're doing, then we won't struggle on the court." 
A tri-sport athlete, Standridge, who also received 501 Football Team honors this season, led the Mustangs to the Class 3A playoffs as Perryville's quarterback and plans to play shortstop for Perryville baseball this season.
"I've always enjoyed playing sports from a young age," Standridge said. "It's something that I can be involved in all year and is something that I can enjoy with my friends. If I get free time, I enjoy spending it hunting, fishing or watching sports with my dad. From a young age, he has always been coaching me, teaching me and helping me get better at whichever sport I'm playing." 
Off the court, Standridge, who carries a 3.9 GPA, is involved with Beta Club, 4-H, Calculus Club and Chess Club at Perryville High School. 
"I don't take anything for granted," Standridge said. "On and off the court, I always give 100 percent and try to be the best that I can be. A strong work ethic is important, and it's what has gotten me to where I am today." 
Perryville plays host to Bauxite at 7:30 p.m. Tuesday, Dec. 2.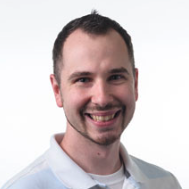 Latest posts by Mark Oliver
(see all)