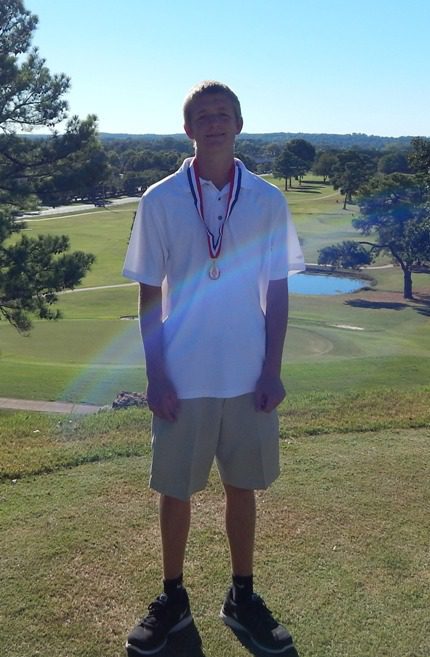 09 Oct 2013

St. Joseph's Landon Enderlin medals

St. Joseph High School senior Landon Enderlin was the medalist at the Class 2A Boys State Golf Tournament played at the Conway Country Club on Oct. 8.

Enderlin had an even round score of 70. It was his third individual state title in the last four years. He's now qualified to play in the state overall tournament on Thursday, Oct. 17, at the Pleasant Valley Country Club in Little Rock.


The St. Joseph Team finished third in the tournament with a score of 269. Buffalo Island Central was first with 245 and Cedar Ridge was second with 266. Individual scores of other St. Joseph golfers were Nash Nichols 98, Braden Brorman 101, and Landon Bruich 103.