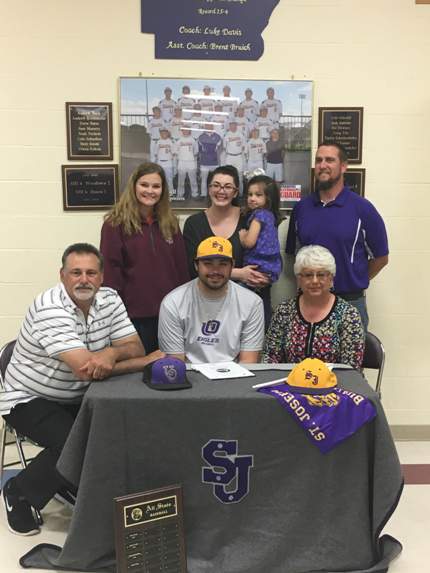 19 Apr 2017

St. Joseph's Beck signs to play baseball at Ozarks

St. Joseph High School senior David Beck has agreed to attend the University of the Ozarks at Clarksville, where he'll play baseball. His academic record will earn him $14,500 a year in scholarship money.


Beck has been a star athlete in baseball and basketball while in high school. He's been an All-Conference basketball player for the last two years and was the team's Most Valuable Player in 2015. This year, he received the Jim Banks Award as the best all-around senior student athlete.


In baseball, Beck is a pitcher and first baseman who made both the All-Conference and All-State teams in 2016. He'll be following his brother, Andrew, who graduated from St. Joseph in 2013, to Clarksville. Andrew was on St. Joseph's 2A State Championship Baseball Team that year and has been an outstanding player for the U of O since then. He will graduate this year.